President Michael D Higgins has said the title of a church service in Armagh next month marking the centenary of Northern Ireland "isn't a neutral statement politically".
The President defended his decision not to attend the service and does not intend to revisit the decision, a spokesman has said.
The service has been titled as 'marking the centenaries of the partition of Ireland and the foundation of Northern Ireland'.
It is due to be attended by Britain's Queen Elizabeth.
The Taoiseach has said he respects the President's decision and understands where he is coming from.
The President said he decided it would be "inappropriate to attend".
President Higgins said of the event's title: "It isn't a neutral statement politically.
"Let's be clear...that's why doing commemorations is difficult."
The President said he has been considering this issue for about six months, saying that he recalled in March saying that it would be difficult if the event remained titled as it was.
"You might remember, I've had no difficulties about appearing with Her Majesty in Northern Ireland. We've met and talked, and neither have I had anything to do with boycotting events. I hope we can help with each others' events."
Responding to comments earlier by John Bruton that the President should have been given clear advice and had gone off on a "solo run", Mr Higgins said he "is wrong in his interpretation of the Constitution".
"I'm the President of Ireland, that's the constitutional position, the legal position."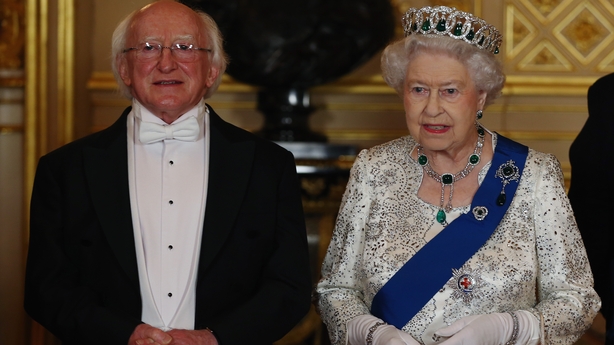 President Higgins said he wished the service well and, in a reference to Queen Elizabeth, said there was no question of any snub intended to anybody.
"I am not snubbing anyone and I am not part of anyone's boycott of any other events in Northern Ireland.
"I wish their service well but they understand that I have the right to exercise a discretion as to what I think is appropriate for my attendance."
Mr Higgins also said he had been referred to as the President of the Republic of Ireland by the DUP, when he was the President of Ireland.
"The organisers [of the event] writing to my office have always referred to me as President of Ireland," he clarified.
"The reference to the president of the Republic of Ireland is really the remark of the leadership of the DUP."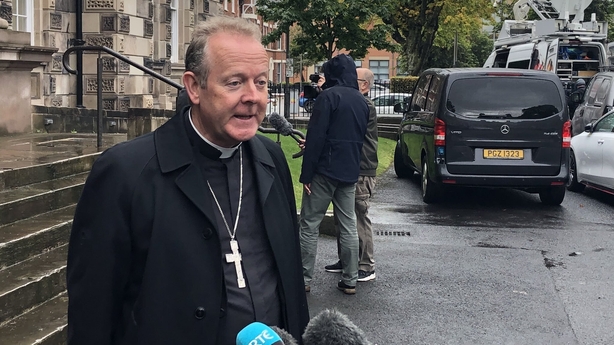 Archbishop says decision 'unexpected'
The leader of the Catholic Church in Ireland has said President Michael D Higgins's decision not to attend the commemorative service was "unexpected".
Archbishop of Armagh Eamon Martin said the event has not been politicised by church leaders.
Archbishop Eamon Martin said the event "certainly hasn't been politicised by the church leaders. We've been explaining and discussing this event now for maybe six to nine months with all of the various parties and we have always insisted that it will remain apolitical and we hope to try to keep it that way, but we can't rely on others to do that but we will be keeping this as a moment of prayer and reflection."
Leaders of the church have been organising this event, over the last six to nine months, "knowing that it was a very contentious and tense thing," he added.
Archbishop Martin said: "It is something that we feel very anxious to try to create a space where we all together this year could reflect on what happened in 1921.
"I think it would have been very special, if the President had been able to attend, and it was a bit unexpected when we heard that he wasn't able to come.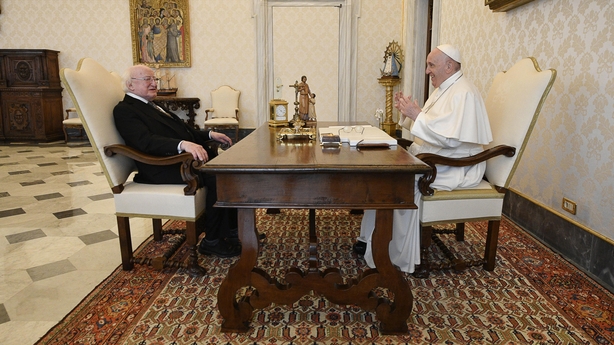 "But we would still be hopeful that this event, which is completely non-political; which is a moment of prayer and a moment of worship, and also a moment of lament because what happened in 1921, as some of my predecessors at the time said, would be a source of perennial discord and stress.
"And here we are 100 years later on this day, with the repercussions of what happened that year."
Archbishop Martin called on people to "reflect together, to lament together and to express hope together".
"As church leaders, we have to try to invite people to enter into that space, in a manner of reflection, contemplation and hope.
"The President himself in his own speeches about the decade of centenaries has encouraged that we would enter into this space.
"It is a delicate, difficult, and sensitive space, and we're trying to lead as church leaders."
He said: "We're hoping, as we would still invite everyone on this island and these islands to join with us in prayer, because we think it will be an opportunity to reflect together, to lament together and to express hope together."
DUP criticism 'a bit much'
Responding to criticism from the DUP on the issue, President Higgins said it was "a bit much"
"I have gone up to Northern Ireland to take part in events."
"There often has not been a great deal of traffic down from the DUP people who are criticising me now."
President Higgins has arrived at the Vatican to meet Pope Francis as part of a trip to Rome | Read more: https://t.co/nZKnQo2HC4 pic.twitter.com/nAefVHwwSE

— RTÉ News (@rtenews) September 17, 2021
Meanwhile, DUP leader Jeffrey Donaldson said the event was not about commemorating or celebrating, but about marking what is "a key part of our shared history".
Speaking on RTÉ's Morning Ireland this morning, he said: "We either bury our head in the sand and pretend that didn't happen or we recognise the reality of where we are today and in the context of this service, led by the four main churches.
"I think it is highly regrettable that President Higgins feels that this is something to do with politics rather than people and marking what is a historic moment for all of us.
"The service is being hosted by the four main churches and I don't see they would be drawn into politics. It simply reflects the reality of what this moment in our history was about.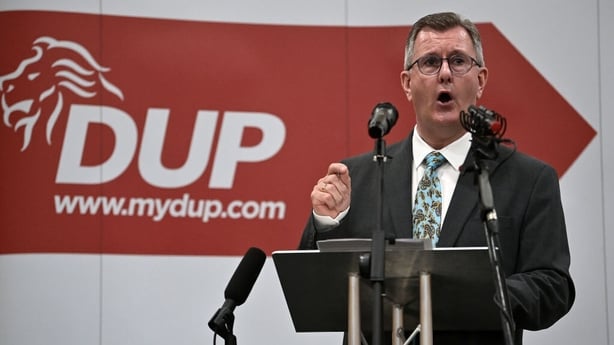 Mr Donaldson said: "If you're going to have reconciliation, surely this is about bringing people together who hold different views. If all we ever do is gather together with those of a like mind, how do you promote reconciliation?
"I think when you consider the enormous steps towards reconciliation that were taken by the Queen when she visited Dublin ... I think it is regrettable that the head of state of the Republic of Ireland felt he cannot attend this service. It's not about politics, it's about hope and reconciliation".
Earlier, an Ulster Unionist Party politician said he can understand "where President Michael D Higgins is coming from" in declining the invitation to the event.
However, Stephen McCarthy, a UUP candidate in South Belfast, said he does not accept the wider nationalist narrative on participation in the centenary events.
Speaking on the same programme, Mr McCarthy said he was disappointed that nationalism in general is not looking at the centenary as an opportunity to challenge and raise concerns or criticisms in relation to life since partition.
Yesterday, the Government said it did not advise President Higgins to decline the invitation and would be constitutionally prohibited from doing so.
A spokesperson for Taoiseach Micheál Martin said that any invitation for a Government representative to attend the ceremony in Armagh would be considered.