St Luke's Hospital in Kilkenny had apologised for the failings in the care of Gráinne Somers during her pregnancy.
Baby Laurence Somers died in January 2018 after being delivered under an emergency Caesarean section.
Coroner for the Dublin District Coroner Court Dr Crona Gallagher returned a verdict of medical misadventure in the case.
She said this was not a comment on the standard of care or liability.
Earlier, Dr Trevor Hayes, then Clinical Lead for Obstetric and Gynaecology Services, told the inquest he wanted to apologise on behalf of the hospital.
He said that now there is an overall consultant who runs the obstetric assessment unit.
Ms Somers was not in his care at any time, when he was clinical leader there. He is now the Clinical Director for the services.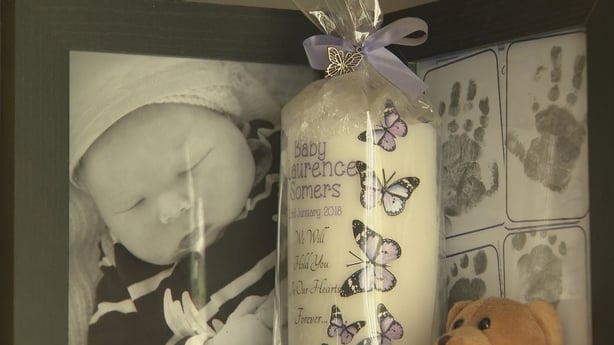 Yesterday, Ms Somers told the inquest at Dublin District Coroner's Court that she had never seen a senior doctor for the entirety of her care.
The inquest also heard that no ultrasound was performed when she was 10 days post-term, despite it being policy.
A pathologist has told the inquest that baby Laurence had suffered an episode of foetal distress and was found to have a shortage of oxygen in the blood.
Dr Mandan Lal, who was a senior house officer at the time at St Luke's, told the inquest this morning, that on 22 January 2018 (the day before the emergency C-section) his understanding was that Ms Somers was attending for an assessment, but not to be induced that day.
He said that Ms Somers was not in active labour at that time.
Dr Lal said the task of conducting an ultrasound was one for the registrar, as he was not qualified to do it.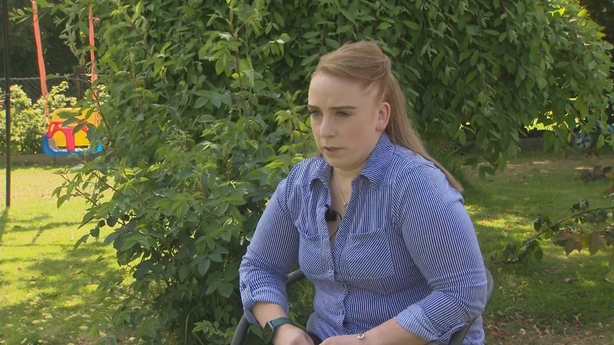 Dr Denis Chima, Registrar at St Luke's, told the inquest that there was a consultant on-call but no dedicated consultant for the unit.
He said that on 22 January, he was satisfied with the cardiotocograph for Ms Somers and signed it.
He said she had informed him she had no pains and this was his only interaction with her at that time.
He also said his colleague, Dr Lal, had done a good assessment on her.
After the verdict, the Somers family said they had fought endlessly for answers and the inquest had brought closure.
Gráinne Somers said they now know the guidelines were not followed at St Luke's.
She said it was important for healthcare providers to listen to pregnant women and their concerns.
She said she hoped the recommendations made by the coroner would be implemented at St Luke's.