The HSE expects to begin vaccinating children aged between 12 and 15 within the next two weeks.
Chief Clinical Officer Dr Colm Henry told RTÉ News that the HSE is working on some outstanding logistical issues before opening the portal.
''We've got to prepare the consent forms that parents will need to consider and make the right decision for their child,'' Dr Henry said.
The HSE is also looking closely at the information it will give to the public regarding the efficacy of vaccines and the benefits for children.
The Executive's IT systems are also being re-tooled to accommodate this new age group.
The Department of Health reported 1,352 further cases of Covid-19 today. There are 27 people in ICU with the disease, while there are 177 patients in hospital with Covid-19.
Approximately 280,000 children aged 12-15 will become eligible for the Pfizer vaccine following updated guidance from the National Immunisation Advisory Committee.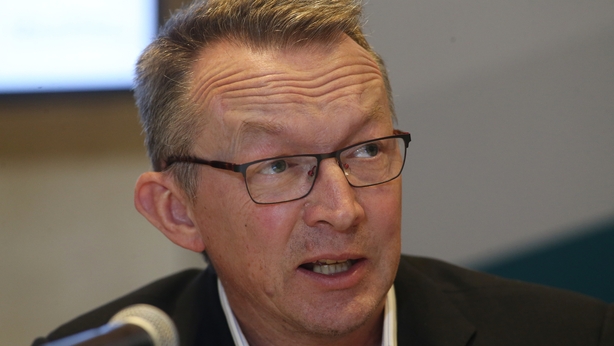 Dr Henry said the HSE will also consider re-opening walk-in vaccination clinics at some point following huge demand over the weekend.
''We would do it again if it increases access to vaccinations and adds to the overall numbers,'' according to Dr Henry.
At least 18,000 people have received their first shot after attending 26 walk-in clinics across the country over the bank holiday weekend.
''The scenes in Cork City Hall in Cork were heartening.'' said Dr Henry. ''The enthusiasm was at such a high level we had to open the clinic early on Saturday to accommodate the queues.''
"It adds to that sense of solidarity that has brought us through what has been a very difficult 18 months.''
The HSE is also working on a plan that would potentially see a booster jab being administered later in the year along with the annual flu jab.
This follows preliminary advice from NIAC last week regarding a third shot.
Initially it would target at-risk groups, including older people and those with an underlying health condition, who ''may benefit from a booster jab,'' Dr Henry said.
''We are looking closely about how they can align this with the flu vaccination programme because there are many similarities to what a booster campaign would look like in terms of the timing of the year and the target groups,'' Dr Henry said.
The HSE is finalising those plans in line with the latest advice from NIAC.