Relatives of a woman who went missing in Connemara 36 years ago have appealed to people in the local community to come forward with any information they have about her disappearance.
Barbara Walsh was last seen at a party in her home at Rusheenamanagh, near Carna, in the early hours of 22 June 1985.
She was reported missing a week later.
Despite repeated calls for information over more than three and a half decades, there's still no clarity as to what happened the 33-year-old mother of seven.
In the years since she vanished, there's been criticism of the initial Garda investigation, speculation about possible suspects and no shortage of theories about what may have transpired.
But in the tight knit locality around Carna, the secrecy regarding what unfolded, remains intact.
Mrs Walsh's 25-year-old granddaughter, Aideen, says she can't understand why there is "such silence about this in the community".
She's convinced that something happened to her grandmother and that "somebody did something to her".

Now, Aideen Walsh is hoping that a fresh appeal for information will yield some clue that may help resolve the mystery.
She says "this is not just something that happened 36 years ago, we have lived with this for our lives and we would just like to know what happened to her".
Today, as a Crimestoppers appeal was launched to seek fresh information, gardaí said they believed there were people who attended the party in June 1985 who had yet to come forward and make a statement.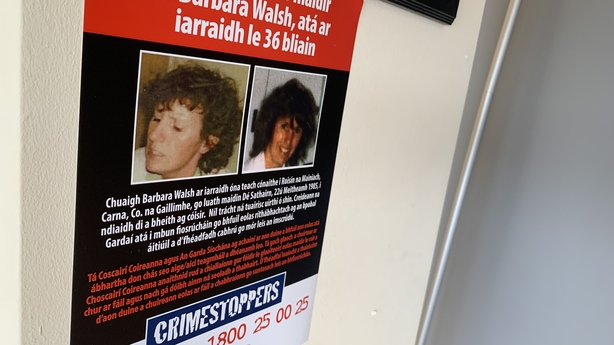 Detective Sergeant Colm Mac Donnachadha says he believes there are people in the area who can provide answers that Barbara Walsh's relatives have been looking for: "There are still people alive who were at that party… who still have information, and that's what this appeal is about today. They now have an opportunity to give that information anonymously, they won't be asked for their name
"We have no evidence to suggest she was murdered… but we are satisfied from our inquiries that Barbara didn't have a passport and that she hasn't travelled abroad. There has been no evidence of her living in Ireland either, but without a body we can't say for certain whether Barbara is dead or alive."
Mrs Walsh's brother, Padraig Ó Loideán, says he's now convinced that his sister is dead.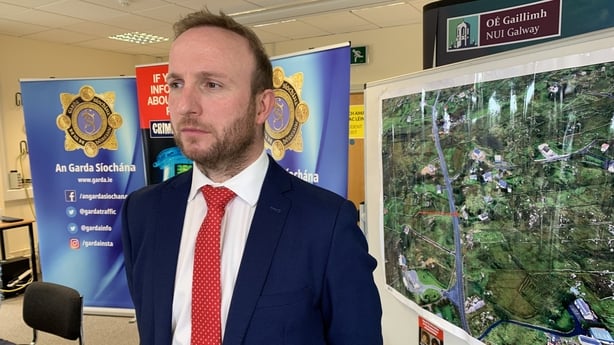 He's asked anyone with "any word at all" to call Crimestoppers and help to bring some closure to Barbara Walsh's relatives.
He partially blames the initial Garda response to the missing person report for the absence of a successful resolution to the case: "It was left too late, the mistake and the mess was made in start of it." He contends that had the initial report been taken seriously enough, "it would have been sorted out"" and that one officer was instructed to "drop it and not go any further with it".
Today, Mr Ó Loideán said he would not give up on the effort to establish the truth. At this stage "it would be nice to find out what happened or where she is".
He says it might be awkward for people to break their silence but that now, with the Crimestoppers appeal "they have a way out of it. If they have it, let it out".
An Garda Síochána and Crimestoppers are issuing a renewed appeal for information into the disappearance of Barbara Walsh (33) who went missing from her home in Rusheenamanagh, Carna Co Galway on June 22, 1985 at approximately 4am. pic.twitter.com/YXCIDTRLD8

— Garda Info (@gardainfo) June 22, 2021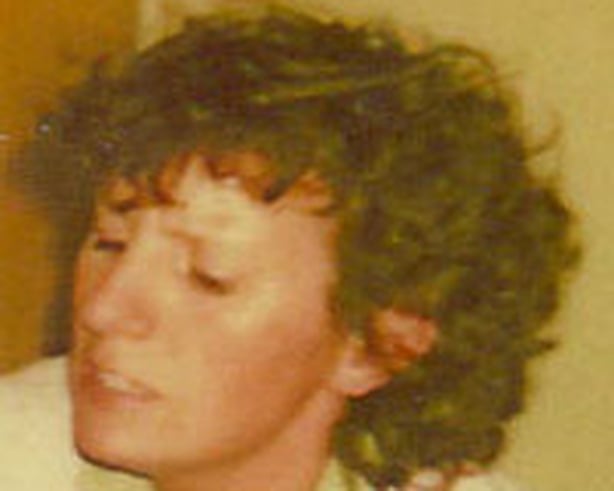 A full case review into Ms Walsh's disappearance was carried out in 2015.
A series of planned searches took place in the area of Ruseenamanagh by gardaí with the assistance of the Garda Technical Bureau and a cadaver dog from the UK and also a forensic anthropologist.
Gardaí are also liaising with Interpol, but have not found any information that would indicate that Ms Walsh left the country.
Anyone with information can contact Crimestoppers on 1800 250 025, Salthill Garda Station on 091-514720, the Garda Confidential Line on 1800 666 111 or any garda station.
---
Achainí nua faoi chás mná as Carna atá ar iarraidh le 36 bliain
---