Demand is high and supply remains low. That's the stark reality of the country's housing market.
The Government hopes its proposal to introduce a stamp duty charge of 10% on the purchase of ten or more houses will free up some of that limited supply.
But the big question is will it work?
Joanne Hogan is renting a two-bedroom apartment on her own in Chapelizod in Dublin. She has been saving for five years, and is now looking to buy.
"I'd love to buy a house but, that's definitely out of my price range," she says.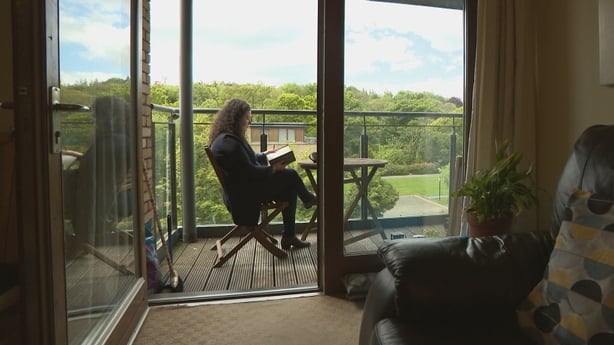 "I'm currently looking at two and one-bedroom apartments and recently I've been outbid, even on a one-bed apartment.
"So I feel very much locked out of being able to get a home for myself at this stage of my life."
Joanne believes not including apartments in the Government's bulk-buying stamp duty measures will hamper her ability to be a homeowner.
"Excluding apartments means that in the future I'll be in a position where I'll be forced to rent.
"Investors will buy up these apartments and that means I'll be left in a position where I won't be able to buy my own and that's really disappointing," she says.
Ana Maria Iacob is also renting, with her husband and young child in Park West in Dublin.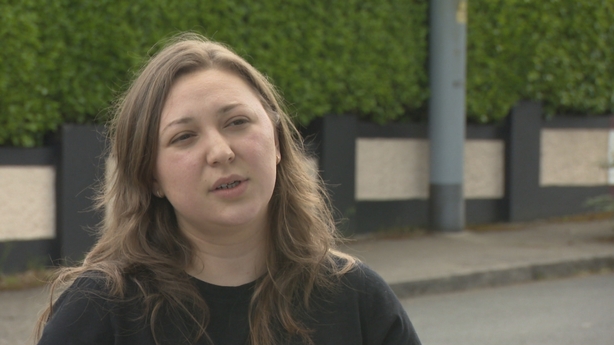 Both she and her husband are working full-time.
After initially looking to buy a small house, they have since reassessed.
Ana Maria says although "both of our salaries are good and you earn enough ... the prices are going up and up and up, and your salary won't go up anytime soon, and this is a problem.
"At this point I don't have enough funds for a house so we might have to look at an apartment or else moving outside Dublin.
"The market is against us," she says.
The Government says its proposal will provide a "very significant" disincentive for those attempting to bulk-buy houses before they reach the market.
It also argues that if apartments were included in its bulk-buying stamp duty scheme, fewer would be built as there would not be as much funding available for new apartments.
However, experts say excluding apartments is a significant omission.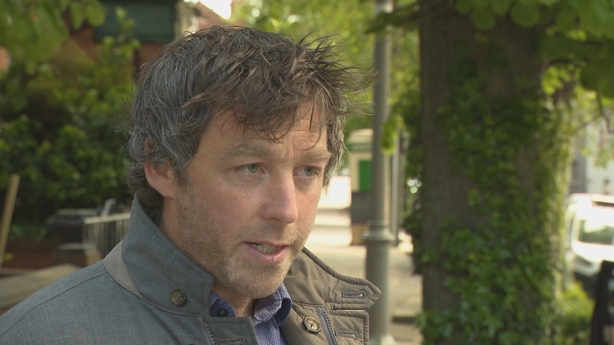 Assistant Professor in Social Policy at NUI Maynooth, Dr Rory Hearne, says the measures are disappointing and will have "no significant impact on big investors who are looking to buy houses and apartments here.
"Large-scale investors will continue to buy up apartments and they'll continue to develop the build-to-rent model," he says.
Dr Hearne also believes not charging 10% stamp duty on buying ten or more apartments will "have a lasting impact on the wider housing market and it will continue to make apartments and houses unaffordable, because people who want to buy a home will not be able to buy an apartment so this will put added pressure on housing market.
"We are locking in a permanent unaffordability into our housing system if we continue to allow these investment funds to buy up and develop the build-to-rent model."
---
Read more:
Have new housing proposals made buying any easier?
---