So, can I buy a house now?
It's a reasonable question many first-time buyers and those who need to move may be asking themselves as they sift through the announcements yesterday evening by Minister for Finance Paschal Donohoe and Minister for Housing Darragh O'Brien.
The main changes are a 10% increase in stamp duty on purchases of ten or more properties over a 12 month period. Apartments will be exempt.
The other side of the equation will be to enable local authorities to designate a certain percentage – up to 50% – of houses and duplexes in a development to be made available for owner occupiers.
It's described as an 'owner-occupier guarantee' by the Department of Housing. This will be on top of the 20% of developments which must be allocated for social and affordable housing.
New planning guidelines will also be issued to "prohibit bulk buying of houses and duplexes". It's not clear how this might work in practice. The guidelines also won't apply retrospectively to developments already under way.
Housing is a slow market. It takes time for plans to be drawn up, longer again for permissions to be applied, perhaps contested and modified. Building standards change making new homes more, or less, attractive.
All the while, the economy will be doing its thing, further changing the attractiveness of certain locations over others. Incomes, demographics and lifestyles will also change over time, affecting what people want to buy and how much they can afford.
Intervening in the market can make absolute sense at one point in time and turn out to have unintended consequences for reasons that haven't materialised at the time the policies were introduced. It's difficult stuff.
It's also pretty fundamental stuff, going to the heart of many ideological divides on what constitutes a fair provision of housing, how to achieve that and how to facilitate those who wish to purchase their own property.
So don't expect the brickbats over housing to stop anytime soon.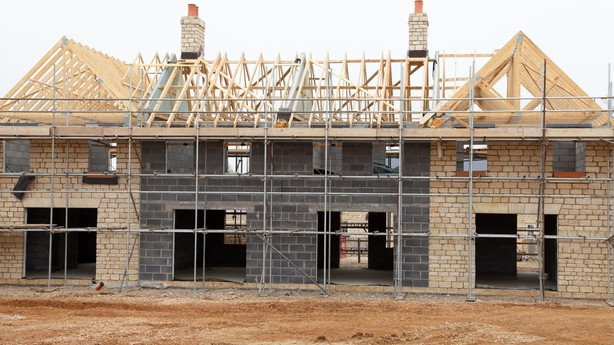 There are many different views over what has and what should happen in the property market. But it's indisputable that the price of new properties, particularly in Dublin, is beyond the reach of many first-time buyers, even those with hefty deposits.
It's also a fact that following the collapse of the banking system, institutional investors have accounted for an increasing percentage of the money used to pay builders to develop new homes. The State is a big investor in new building too. But some local authorities have chosen to lease from institutional investors.
The increase in stamp duty introduced as part of the Government's proposals will make apartments more attractive for institutional investors than houses or duplexes.
This may encourage more investment in apartments. It might enrage individual purchasers who particularly want to purchase an apartment, shifting apartment living more towards rental accommodation.
It may end up being subsumed into higher rents demanded by institutional investors in their newly built blocks. It may scare investors off, although given Ireland's demographics and the paucity of relatively safe investments out there, I doubt it.
We won't know the answer to any of those potential outcomes immediately, so prepare yourself for lots of heated discussion of the above and more.
The changes to planning laws on new developments will be the one to watch. This isn't a rule change that will increase the cost to investors. These are rule changes that aim to exclude them to a significant extent.
And it will be up to the discretion of local authorities over how the power is applied.
It will only make sense to set aside a percentage of any new development for owner occupiers, if owner occupiers can afford to buy them. In Dublin right now, these developments are few and far between.
If this is strictly applied, it could act as a cap on the potential profit from a proposed scheme. It could direct developers towards building homes more people might afford. Or it could mean builders won't build.
The same kind of arguments were batted back and forth when Part V was introduced into planning laws over 20 years ago. It was originally a stipulation that land be set aside in a development for social and affordable housing. It was changed a lot over the years and continues to be the subject of much debate.
I expect these proposals will continue to be debated. But it will be far from clear for some time if they have helped answer the question over whether they have made it easier for people to buy a house.