Ireland's Human Rights and Equality Commissioner has said that if internet platforms are profiteering from the polarisation of views online, the Government needs to examine the problem.
Sinead Gibney has said while the publication of hate crime legislation is welcome, the Government needs to deal with online hate speech.
In the first of three reports exploring racism in Ireland, Social Affairs Correspondent Ailbhe Conneely looks at the political representation among minority groups and hate speech online.
In the year 2000, the General Secretary of the Irish Congress of Trade Unions called on those in positions of power in Irish society to show leadership on the issue of racism.
Peter Cassells was speaking at a conference on immigration in Dublin where concern was expressed at the growing evidence of racism in Ireland.
One man originally from Africa who spoke to RTÉ News said Ireland is not always the land of welcomes.
In the last 21 years, immigration has continued, but many would argue that not enough has been done to tackle racism in Ireland.
Racist incidents reported to the Irish Network Against Racism are rising which leads to the question - what needs to be done to ensure the problem does not get worse?
Professor of Migration and Social Policy at UCD, Brian Fanning, says most people would like to see Ireland as an open and tolerant society.
However, well-meaning as that is, he says institutions like the Civil Service, teachers in schools, the media and academia don't look like the wider diversity of society.
"I think there's an onus on us to see that those institutions begin to reflect the diversity of our society, if our institutions don't look like who we are, we're not going to do a great job," said Prof Fanning.
That diversity is not evident where the biggest decisions are made - the Oireachtas.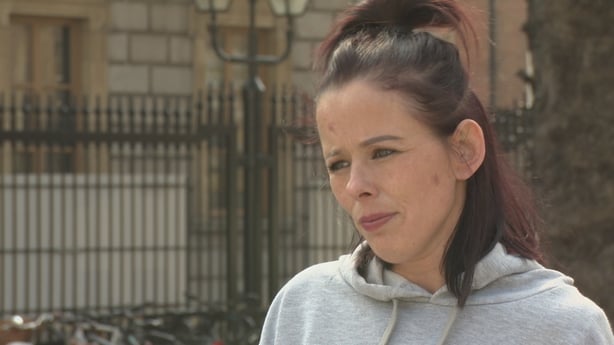 Independent Senator Eileen Flynn, who is a member of the Traveller community, understands the struggle in getting beyond the gates of Leinster House.
"Those gates have been shut for so long and they're opened a little bit now and I'm hoping that they'll open even wider for people from ethnic minority groups", she says.
Senator Flynn says it is all very well saying "people can be anything they want to be if they put their minds to it", however, she points out the economic background of minority groups needs to be considered.
She says economic discrimination means that not everyone has the same opportunity to get into the House of the Oireachtas where they can represent their community.
---
Racism in Ireland: Team Ireland urges public to 'call it out'
Racism in Ireland: Integration in education
---
Representation is also important at a local level.
Fianna Fáil Councillor Uruemu Adejinmi moved to Ireland 20 years ago.
She describes her time in Ireland - from knowing no one to a position of authority - as a dramatic change.
Since she arrived, she has had three children and many jobs.
She has worked in a bank, she has worked as a project manager, and was an Executive Officer in the Department of Health before she became a Longford County Councillor in recent years.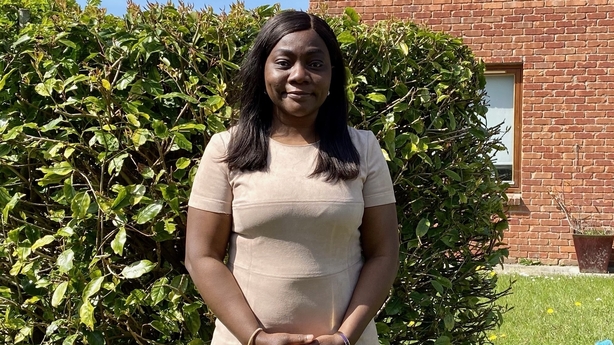 Cllr Adejinmi says conversations about racism and diversity are important.
"We're moving into a new modern Ireland where we'll have to take stock of who is in the country, who are the people, who are we representing, what type of Ireland do we want to see tomorrow, what type of Ireland do we want to hand over to the next generation."
Both Senator Flynn and Cllr Adejinmi say they experience racism through online platforms.
Senator Flynn says while it is hurtful, she tries to "rise above it", but that she reports discrimination to iReport.ie, which is run by the Irish Network Against Racism.
"I do block people and I won't say what I write back to people when they are racist to me, but I think I've every right to respond to them as Eileen Flynn and not even as a public representative, because they're attacking me for being Eileen."
Crossing her fingers, Cllr Adejinmi says she does not experience "too much" online hate speech.
What she receives, she avoids and tries to maintain a positive attitude online. Something which she says she has instilled in her children.
She welcomes the Government's recent publication of hate crime legislation.
In 2014, 108 racist incidents were reported, that rose to 174 in 2019. Last year 334 people reported incidents in this regard.
"There definitely has to be punitive measures for people that are anything but social," she says.
Currently, Ireland does not have any specific legislation to deal with hate crime.
The only legislation that deals with hate-based offences is the Prohibition of Incitement to Hatred Act 1989.
Although criminal hate speech is an offence, there have been few prosecutions since its introduction.
Last month, Minister for Justice Helen McEntee published the general scheme of the Hate Crime Bill 2021.
It will become a specific criminal offence, with longer prison terms, to commit a hate crime based on the colour of a person's skin, sexual orientation or their gender, including gender expression or identity.
While the Bill was widely welcomed, Ireland's Human Rights and Equality Commissioner Sinead Gibney has raised questions over how the Government is tackling hate speech online.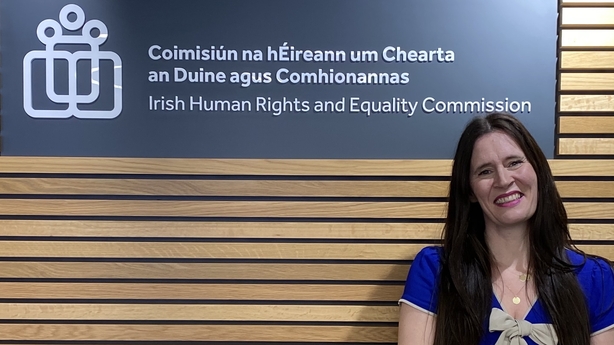 INAR says there has been a rise in the number of people reporting racist incidents through media - including social media (for the most part), online media, print and broadcast.
In 2014, 108 racist incidents were reported, that rose to 174 in 2019. Last year 334 people reported incidents in this regard.
Ms Gibney also said Ireland needs to consider its role as a country which houses internet platforms here.