Sport and the Arts are areas where Ireland's multiculturalism has been evident for many years.
However, with visibility, often comes hostility.
When RTÉ News contacted people to speak on camera for the second part of our series on racism, which looks at Sport, the Arts and Media, one artist representative said there was no chance they could speak on the topic.
The interviewee we were seeking had been getting death threats. It was a life-or-death situation, I was told.
The artist in question has been living in fear of going out in public, such is the level of online hate.
This is the daily reality of some people living in Ireland in 2021.
Sports personalities have also experienced an increase in racism online. With the Olympics just weeks away, Team Ireland has been clear, there will be zero tolerance for online hate towards those representing Ireland.
Head of Communications for Team Ireland Heather Boyle came up with the concept.
She said: "It is inevitable that when you go to events like this and you have the high profile, a small minority of the comments will be negative, but a small minority is not good enough."
Team Ireland is calling on the public to "call out" online racism by deleting it, banning it from internet platforms and/or reporting it.
"It's making a very strong statement in all sports, at all levels, all the way up to potential Team Ireland members, this is not allowed". Ms Boyle believes if it begins now, it will extend to all sports.
---
Racism in Ireland: Calls to tackle online hate speech
Racism in Ireland: Integration in education
---
When children become "zero tolerant" to racism and discrimination, she says, "mission accomplished".
It is an aim that is worth striving for according to second-generation Irish citizens.
These are people forging their own paths in creating awareness about racism and social justice through their work.
Ala Buisir is a member of the Muslim community who grew up in Dundrum in Dublin.
Through photography and her film-making, she tries to highlight racism, the War on Terror, and discrimination that asylum seekers face.
Ask Ala about racism in Ireland and she sighs.
"A person looks at you and then, they'll give you some stereotype joke. And you'll say, it's not a joke it's something serious that you shouldn't be saying.
"But then you'll get, ah we're Irish, we need to make a laugh out of something. That needs to change within the Irish community. As much as I'm Irish, that's the one thing that kind of annoys me."
Also seeking to raise awareness about Ireland's multicultural society is Mamobo Ogoro who is a PhD student at the University of Limerick. Like Ala, she is second-generation Irish.
She grew up in Co Wexford. Following the Black Lives Matter protests in Ireland two years ago, she felt a lot of the conversations were black and white.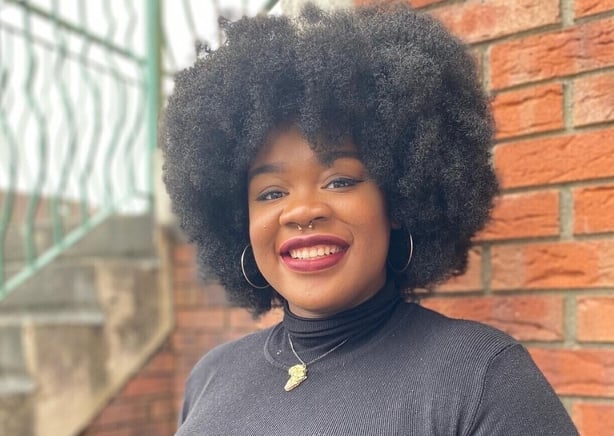 To tap into those "grey areas", she established Gorm TV, now Gorm Media. Its aim is to dissect social issues that affect Ireland's multi-cultural generation and create more understanding.
She believes that now is the time for a national conversation, which she says is currently being channelled through smaller pockets in the community.
She says: "We need an overarching national conversation within our Government, by the leaders of our country, to have a top-down effect. Without that, the people on the trenches of society are not going to hear this kind of thing."
Mamobo says the conversations that are under way are occurring between people who are of the same views.
"Once it's a national agenda it's going to reach the people who don't know (other views), and people who may not necessarily agree with one another.
"But if we find a middle ground and engage in a conversation; we can build the community together."
She says it's not all about acceptance, it's about respect and dignity as human beings.
"I believe the vast majority of the population believe that on a baseline, we're all human beings and we're deserving of respect and dignity.
"With that should come policies that are anti-racist and that do reflect the multicultural reality that we live in in Ireland."
If a national conversation is to happen, it also needs to occur through mainstream media.
Many of those we spoke to for this report, said they didn't feel they were sufficiently represented by the national broadcaster.
RTÉ's Diversity and Inclusion lead Zbyszek Zalinski says progress has been made in certain areas, but he acknowledges more needs to be done to increase its representation of all minorities.
He said: "We're committed to doing more, to progressing it further, to taking smaller and bigger steps towards better representation and better connection with different communities."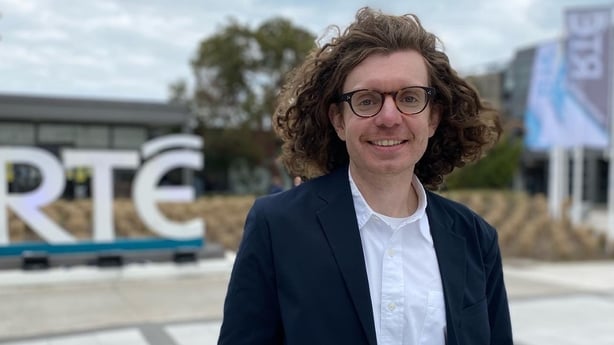 One of those steps includes the Black and Irish Podcast, launched by RTÉ last year.
The hosts and their guests share their experiences of what it's like growing up black in Ireland and highlight the struggles and successes of the community.
Like Gorm Media, they examine racism in Ireland and discuss how it can be changed.
---
Listen to the latest episode of the Black & Irish Podcast:
We need your consent to load this rte-player contentWe use rte-player to manage extra content that can set cookies on your device and collect data about your activity. Please review their details and accept them to load the content.Manage Preferences
---
In terms of mainstream programming, Mr Zalinski points out that RTÉ may need to offer training to contributors from minority communities to enable them to feel comfortable and relaxed on air.
"I'm not a native speaker of English and I do understand that it takes courage to speak up, to speak confidently, to speak publicly in a language that may not be your mother tongue," he says.
He says diversity is "huge" and multi-layered, but RTÉ is "very aware" of its role in representing and reflecting the "wonderful, varied, ever-changing tapestry of Ireland".