Two women who were arrested at Dublin Airport after initially refusing to enter mandatory hotel quarantine have been released from quarantine this evening.
Niamh Mulreany, 25, and 30-year-old Kirstie McGrath had been detained in Mountjoy Prison before their bail conditions were changed and they continued to quarantine at the Crowne Plaza Hotel in Santry.
The women had flown back from Dubai on 2 April.
They were arrested and charged with breaching Section 38 of the Health (amendment) act 2021 by refusing to be detained in quarantine following their alleged refusal to go to the hotel.
They were granted bail the following day, but were unable to take it up due to the financial conditions imposed on them.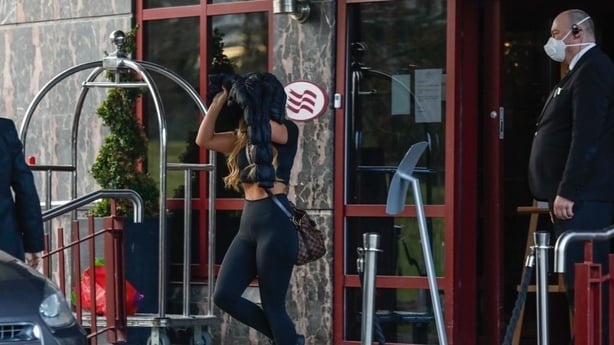 Their bail conditions were changed the following day.
Their constitutional challenge against the quarantine laws is due back before the High Court next week.
The court had heard that they had travelled to the United Arab Emirates for cosmetic procedures, but did not ultimately undergo those procedures.
Their lawyers said the trips and procedures were funded by their family and friends.