Around 57,000 people are waiting for their passport applications to be processed with the service paused since December under Level 5 restrictions.
The Irish Council for Civil Liberties said it's difficult to understand why this essential service can't be provided now.
Its Executive Director Liam Herrick said passports are needed not only for travel but for identification and for accessing services.
The Immigrant Council of Ireland said it has received numerous calls from migrants who applied for a passport just before the lockdown.
Colin Lenihan, Information and Support Service Cordinator with the ICCL, said "they now find themselves without their passport, with their own identity documents being held in the Passport Office".
"That is having a knock on effect in terms of employments rights and access to education and housing," he added.
The Department of Foreign Affairs says emergency and urgent servcies are being offered online and any applicants with a reasonable excuse for non essential travel should contact the passport offices webchat function.
It is asking applicants not to submit documents, including birth certificates and passports, with their application but says those that have been submitted already are being held securely.
The Passport Office said the documents will be returned within 20 working days of online processing services resuming in Level 4.
It said arrangements can be made in the event of an emergency or an urgent matter.
The processing of routine paper applications won't resume until Level 3.
Amongst those anxiously waiting for a passport renewal is Julie McNamara who has been living and working in Greece since last June.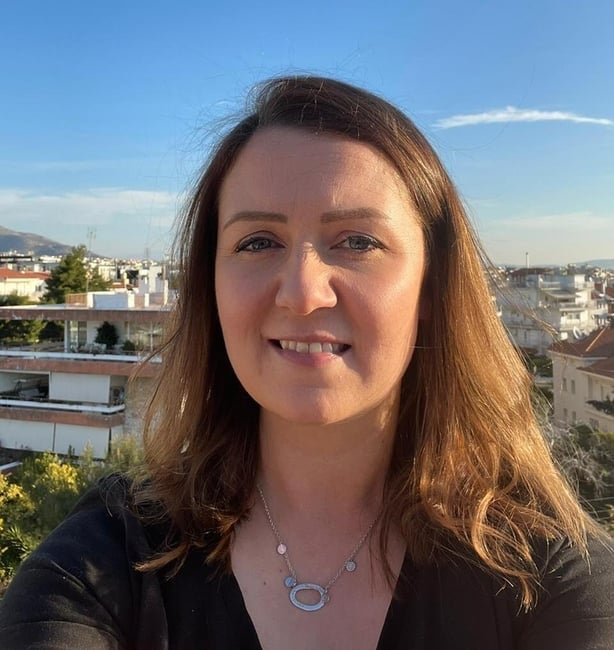 Her passport expires at the end of the month and she has been unable to get her application processed.
She told RTÉ news that while she lives and works in Athens the company she works for has a factory in the north of Greece which she sometimes has to travel to.
She said she normally flies but when her passport expires she may have to drive 7 hours to get there.
"My passport is also my national identity document, living in a country like Greece, it's required for pretty much everything."