"You can immerse yourself in a book and forget about everything else."
Freda Deegan opens the door of her north Dublin home with a broad smile on her face. Her delivery of books from Cabra library has arrived, and she has her last bundle ready at the door to be collected.
An avid reader since she was a child, Freda is living alone during the pandemic but says having books around her has been a huge source of comfort and entertainment.
"I love to see a row of books facing me," she says, and romantic fiction and books "full of adventure" are among the novels she loves.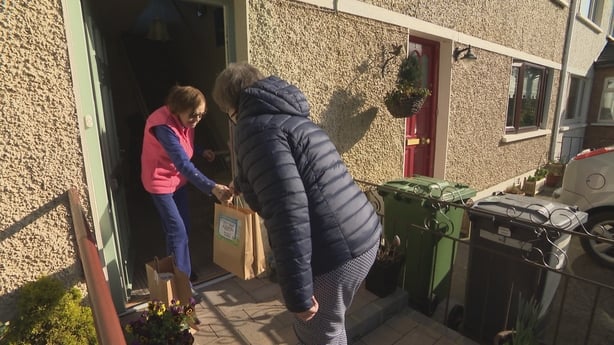 Damien O'Shaughnessy of Cabra Library says the home delivery service, which is run in conjunction with the Dublin City Volunteer Centre, has been hugely popular with older library members, who have borrowed over 6000 books since last May.
Today is 'Ireland Reads' day, designed to encourage people to pick up a book, newspaper or magazine and take a mental break from the stresses and strains of pandemic living.
Although libraries are closed to the public under current Covid-19 restrictions, librarians are working away behind the scenes, delivering a range of services from online story time for children, to e-learning and the Borrowbox app - which allows people to borrow both ebooks and audio books.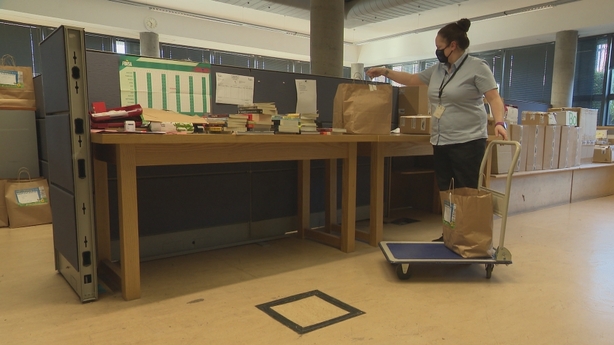 Betty Codd of Dublin City Libraries says staff have worked hard to develop their digital skills and services, and she points out that reading is good for mental health, concentration, children's literacy, and simply, getting away from it all.
Laureate for Fiction Sebastian Barry is also a supporter of Ireland Reads, and says that the pandemic has ushered in a 'platinum age' of reading in Ireland.
He points out that independent bookshops have made what he terms "heroic efforts" to provide a postal service, and also has great praise for the libraries, including the Borrowbox service.
The very act of reading, he says, is a "spiritual act of protest", and today, he is advising people to go back to a book they once loved, read a chapter and see where it can take them.