When negotiations opened for a successor to the Public Service Stability Agreement in recent weeks, it was inevitable that there would be demands for "real" pay increases beyond the restoration of cuts imposed during the austerity era, as well as the rolling back of unpopular measures imposed the crisis.
The Government, for its part, would inevitably need an affordable deal, particularly given the parlous state of the Exchequer finances due to Covid-19 and Brexit.
It wanted to copper-fasten reforms, particularly those fast-tracked to tackle the coronavirus challenge.
Early yesterday morning, key negotiators from the Irish Congress of Trade Unions Public Services Committee, and senior Government officials sealed a new deal: "Building Momentum - A New Public Service Agreement 2021-2022".
When fully implemented in 2023, it will add €900m a year to the public sector bill.
Assuming it is ratified by unions in their individual ballots, it will provide a framework for pay, conditions, reforms in public service delivery and industrial peace for the next two years.
So, what's in it?
On pay, the deal delivers two 1% general pay rounds for all but the highest-paid employees: the first on 1 October 2021, the second a year later.
Workers will get either the 1% increase or a rise of €500 per year, whichever is the greater.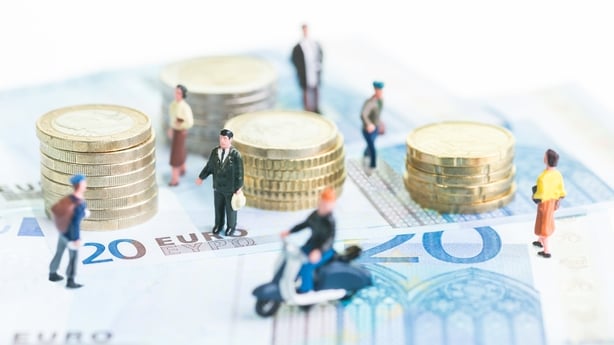 Both unions and the Government side stress that this will favour lower-paid workers, who will receive a larger percentage increase than their higher-paid colleagues.
Some higher-paid public servants due to get their final phase of restoration in 2021 or 2022 under previous arrangements will not be eligible for these "Building Momentum" pay rises.
But apart from those across-the-board rises, there's now a second avenue for pay enhancements via a new Sectoral Bargaining Fund.
This pool of money, equivalent to a 1% pay round, will be disbursed to individual sectors (eg health, education, justice) on a pro-rata basis, and then distributed within the sector.
It is intended to deal with outstanding adjudications, recommendations, awards and claims, with the option for groups to use the available allocation as a sectoral pay round.
However, to avail of the Sectoral Bargaining Fund, or any of the benefits of "Building Momentum" for that matter, unions must maintain industrial peace, and comply with a new dispute resolution process.
The new agreement also contains proposals for reform through technology and work practice changes, including enabling temporary reassignments where necessary, and increasing staff movement across the entire public service.
It provides for an implementation plan and verification of delivery of agreed reforms.
Certain issues outstanding from unpopular austerity era cuts in the 2013 Haddington Road Agreement are to be "addressed and implemented", in particular, the unpaid hours imposed across the public service at that time.
An independent body is to be established by the end of March 2021 to make recommendations to begin the process of returning to pre-Haddington Road hours.
There will be €150m allocated to begin implementation of the outcome during 2022, with the possibility of further roll-out of additional recommendations in any subsequent public service agreement.
Overtime and premium payments are being restored to pre-2013 levels, providing an additional pay boost to workers who do irregular hours.
The thorny issue of pay inequality for teachers recruited since January 2011 will be addressed by moving them from point 11 to point 13 of their pay scale, or by moving them up one additional point.
On outsourcing, the agreement retains existing safeguards on any proposed outsourcing of public service provision.
Both sides welcomed the new agreement, which will now be put to a ballot of individual unions.
Minister for Public Expenditure and Reform Michael McGrath described the deal as fair, affordable and sustainable, adding that the €900m cost represented just under 4% of the expected public service pay bill in 2021.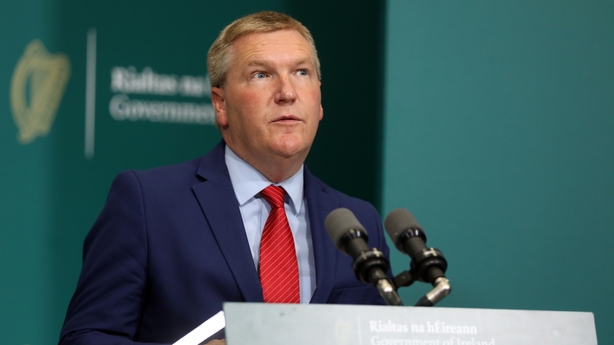 He highlighted the benefits for lower-paid public servants, adding that the agreement would embed reforms that would benefit front line services to the public.
The ICTU Public Services Committee described it as "a positive short-term package, negotiated against a difficult background, to build on the momentum of recent pay restoration and public service flexibility and service quality".
Fórsa General Secretary Kevin Callinan, one of the four central negotiators, said they had achieved solid progress on pay generally, on sectoral bargaining, and on reversing austerity measures imposed in 2013.
He pointed to the weighting of the pay proposals in favour of lower paid workers, noting that those on €25,000 a year would get more than those on €50,000.
Asked about the additional Haddington Road hours imposed in 2013, Mr Callinan said the hours had been introduced in an unfair way, and that all other elements of the HRA had been rolled back.
He also noted that the burden of those hours fell unevenly on some grades or groups, but stressed that the process to examine the issue would focus on services not being disrupted.
However, it was not all sweetness and light on the union side.
Garda and Defence Forces representative bodies are not allowed to affiliate to ICTU, so they negotiate through a separate strand, along with the Psychiatric Nurses Association, the Irish Hospital Consultants Association, and the Irish Dental Association.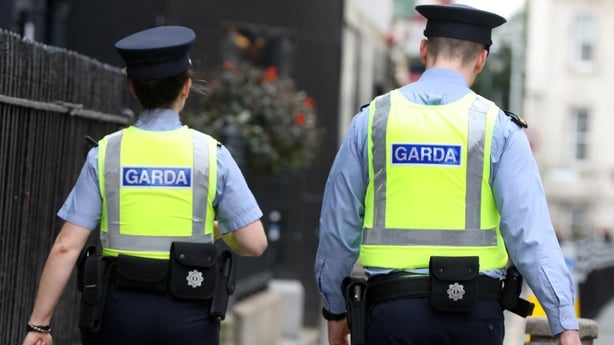 The Association of Garda Sergeants and Inspectors voiced fury, saying it had been left out of the loop, as the media had been given details of the deal before it had.
That view was echoed by the Defence Forces officers' body RACO, which accused DPER of paying lip service to the principle of "parity of esteem".
It added: "The strong voice at negotiations that we were promised has once again being denied to us, with a deal that does not consider specific Defence Forces issues presented as a fait accompli."
All unions will now revert to their members for consultation, before putting the proposals to a ballot.
But questions remain.
Is the deal really affordable, given the extraordinary levels of unemployment and borrowing, and the real of risk of things getting even worse in the New Year after Brexit?
Will it really be possible to extract those additional unpaid hours now, without hitting service delivery to the public, when rosters in key areas such as health are built around them?
HSE Chief Executive Paul Reid fronted the 2013 negotiations, which imposed the hours, for the Department of Public Expenditure and Reform.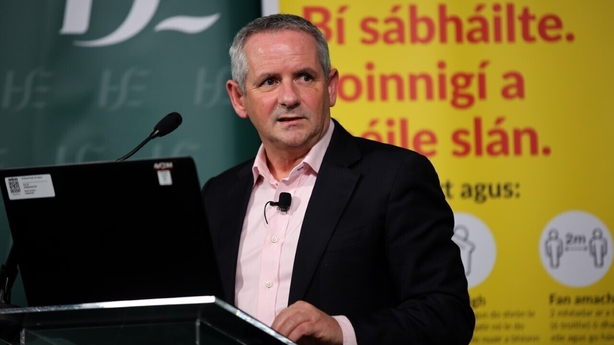 He recently told the IRN conference that it had always been intended that those hours and other reforms would be permanent and it is understood that eliminating the hours in the health sector alone would equate to losing 3,000 staff.
The value of the hours some years ago was estimated at over €600m, but with significant recent recruitment, that value is likely to have soared.
The independent body examining the issue will presumably drill down into how many hours are actually being delivered, what they are worth in cash terms, whether they are being delivered effectively, and where they are not.
Then there's the question of "side deals" or "sweeteners".
In previous public service deals, there have been arrangements known as "Chairman's Notes", which provided for special treatment for individual groups.
These deals, not flagged in the main body of the agreement, have often emerged at a later date.
As yet it's unclear if any such side deals have been done.
However, notwithstanding all that, perhaps the most important win for the Government will be the prospect of certainty on pay and industrial peace, in the next two turbulent post-Brexit years.