A library project which is helping older people get online to download books is proving a huge success.
The pilot project between Libraries Ireland and Age Friendly Ireland is being run in Louth, Meath, Limerick and Fingal and is part of Libraries Ireland's 'Reward Reads' campaign.
Ita Healy, 71, from Trim, Co Meath, is one of the trainers and is working six older people to get them online.
"I start off with a list of questions really to find out how much they know about the technology and how we can best help them" she said.
"Usually I will call the person first and then try organise a Zoom call where we go through the process. I'll call back in a week or two just to check that it's all working out for them" she said.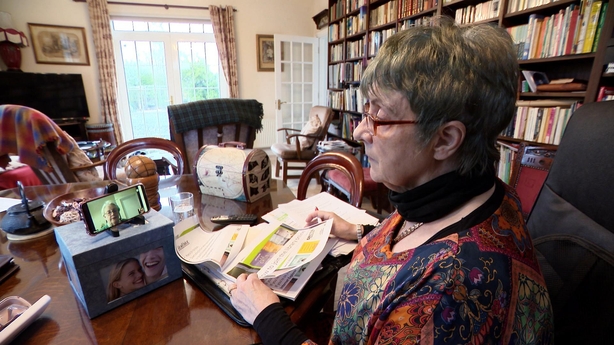 "It started off with a friend of mine who was tech resistant and happily I got her online to use her library.
"Another lady wanted the click and collect service so we also got her into her local library. Another woman was using her laptop to listen to her audio books," Ms Healy added.
She said those who are interested in using library services online are avid readers and miss being able to visit the library during Level 5 restrictions.
"A lot of people are missing their library, being able to get another supply of books or to do your listening, which ever you choose to do. Again, it's breaking an isolation for some", she said.
"Lots of people are signing up to audio books with the likes of Amazon without knowing that their own library has the same service", she added.
Head of Libraries Development with the Local Government Management Agency Stuart Hamilton said it is hoped the scheme can be rolled out nationwide.
"This sort of service enables all library users, including older people, access our digital resources.
"Sometimes there's a little bit of learning curve and this peer-to-peer training really lets everyone understand what we've got and use our really great books and ebooks through our borrow box library service," he said.