There has been an increase in demand for mental health services by those who are homeless, according to Merchants Quay Ireland.
Its 2019 annual report shows there was an 11% increase in individuals seeking help for mental health issues last year.
The homeless and addiction charity has said there are greater demands for these services since Covid-19 began.
Sharon, who sleeps in a tent in Dublin, said she has noted her mental health "going down" since the first restrictions were introduced in March.
Since then, she has taken up reading books again, which she said helps keep her mind occupied.
However, Sharon has had a difficult time lately, particularly in the last month.
Her partner died during the first week in October, and she said she still has not come to terms with the loss.
"I went to sleep and woke up at 7.30 and he was dead. I called an ambulance, tried to resuscitate him but it didn't happen so... it's the same situation, when I get through one thing something else comes and hits me, bang!
"There's nowhere for me to sit down and just grieve for Philip," she said through tears.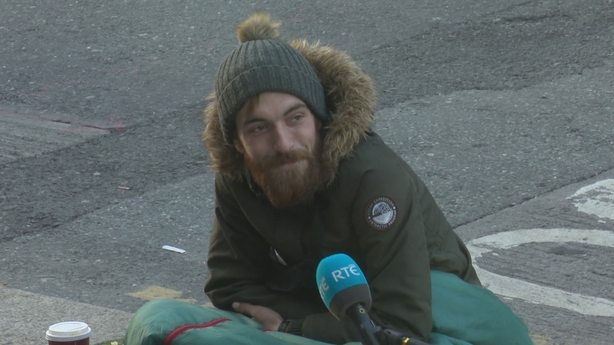 Further up the road, we find Aaron who also sleeps in a tent, because he said it was safer than going into a hostel.
Aaron compared the mental health of homeless people today with this time last year and said there was a big difference.
While he makes an effort to always try to stay positive because getting too down means ending up in a bad place, he said the restrictions make it a lot more difficult.
Aaron and Sharon are visited by Merchants Quay Ireland staff between 7.30am and 8.30am in the morning.
The closure of its day service due to Covid-19 restrictions means staff are now hitting the streets to distribute food and supplies to rough sleepers.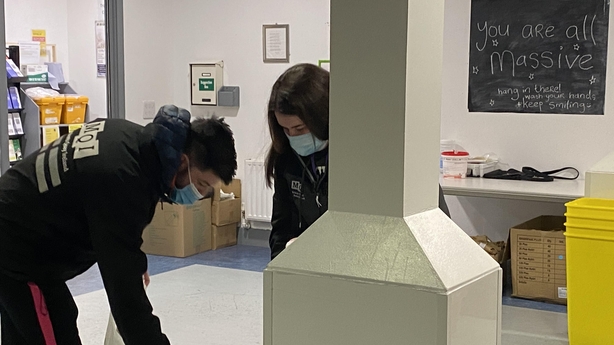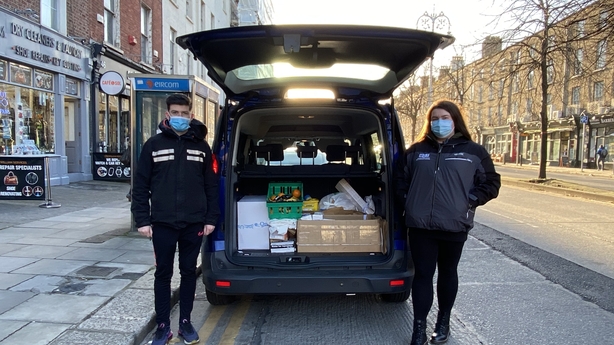 Amy Carroll is an outreach worker with MQI and knows the clients extremely well. 
"The trauma that is attached to homelessness as it is and then you throw in a pandemic on top of that, we have to provide a service, so therefore we have to move out to where clients are," said Ms Carroll.
"We're able to refer them onto our mental health team or our psychiatric nurse, of course they are out the door with referrals as well."
Commenting on its annual report, MQI's Chief Executive Paula Byrne has said there is no doubt that social isolation and increased hardship is having a negative impact on clients' mental health.
"This is further compounded by how challenging it is to deliver mental health services safely during this crisis. There is a very real risk that some people will fall through the cracks this winter," she said.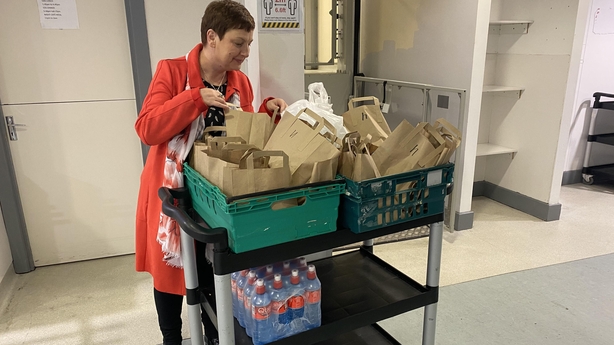 Ms Byrne said while MQI welcomes the Government's new national health policy 'Sharing the Vision', it needs to also deliver for people who are homeless and in addiction.
She has called on the Government to prioritise investment in the mental health services being provided by the voluntary and community sector, including deployment of new technologies, such as telemedicine and virtual clinics, as a way to support vulnerable groups.
---
We need your consent to load this rte-player contentWe use rte-player to manage extra content that can set cookies on your device and collect data about your activity. Please review their details and accept them to load the content.Manage Preferences