More than 100 demonstrators from the Nigerian community in Ireland have gathered outside the Nigerian embassy in Dublin demanding an end to "police brutality" in the west African country.
Gardaí have sealed off Leeson Park in Ranelagh, Dublin to traffic due to the protest.
Tens of thousands of people have been taking to the streets every day for nearly two weeks across Nigeria to demand an end to police violence.
Several members of the Gardaí are monitoring the peaceful demonstration which began at 10am this morning. Gardai say no arrests have been made.
The protesters are congregated outside the entrance to the embassy.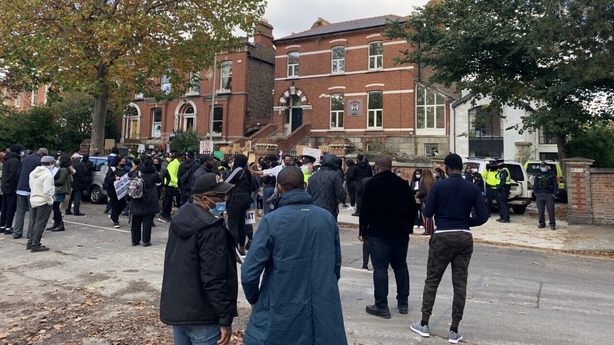 They are ringing bells, waving Nigerian flags and placards as part of the demonstration.

Witnesses and the rights group Amnesty International said several people were killed and wounded when soldiers opened fire on a protest in Nigeria's capital, Lagos
Lagos state governor Babajide Sanwo-Olu state governor said about 25 people had been wounded but only one person had died.
The incident in Nigeria has caused outrage in other parts of the world, with UN chief Antonio Guterres calling for an "end to reported police brutality and abuses".
The European Union's foreign policy chief Josep Borrell said it was "alarming to learn that several people have been killed and injured during the ongoing protests".