Gardaí and British police have seized 170 cars and trucks as part of an investigation into a UK-based international organised crime group that laundered money through the Irish motor trade.
They believe the gang is involved in invoice redirect fraud and using a car dealership in Co Tipperary as a front for money laundering.
The Criminal Assets Bureau carried out six searches of homes and businesses in counties Clare and Tipperary today and seized 85 cars, trucks and a transporter worth more than €2 million.
Over €20,000 was also confiscated and more than €200,000 was frozen in bank accounts here.
The 85 vehicles seized include Range Rovers, BMWs, Audis, Volvos and Skodas along with two flatbed trucks and a car transporter.
The search also involved the Emergency Response Unit, the Stolen Car Unit, the National Immigration Bureau and the Customs Dog Unit.
Meanwhile, West Midlands Police carried out a search and arrest operation in the UK and seized 90 cars. Four people were arrested.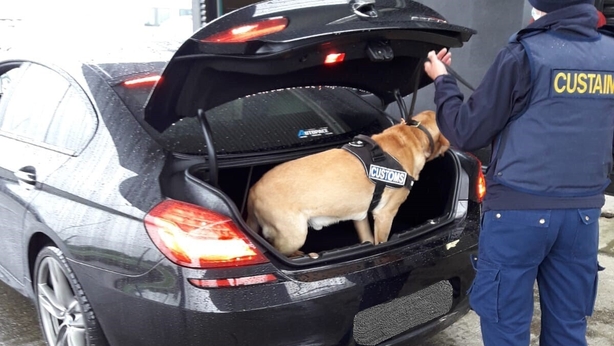 CAB said the UK-based gang, with members from Pakistan and Lithuania, was stealing money from UK businesses through CEO impersonation and invoice redirect fraud and laundering it through the motor trade.
The gang set up a company, purchased a disused garage in Co Tipperary, bought cars in the UK, brought them to Ireland and sold them here from what appeared to be a legitimate business.
But CAB said it was a front for money laundering.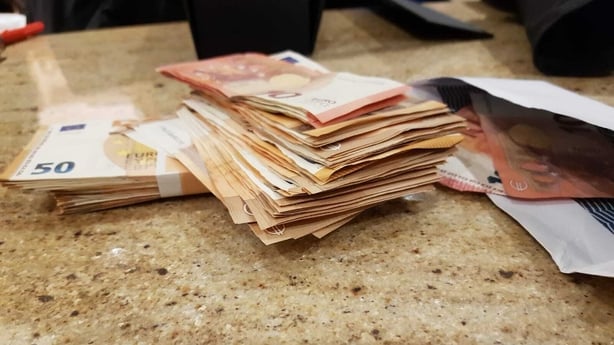 Head of CAB, Detective Chief Superintendent Michael Gubbins, said today's operation involved ongoing cooperation between gardaí and UK police to deny and deprive international organised crime groups of criminal assets.
We need your consent to load this rte-player contentWe use rte-player to manage extra content that can set cookies on your device and collect data about your activity. Please review their details and accept them to load the content.Manage Preferences