A place of peace, contemplation and incredible natural beauty, Glendalough was said to have been founded by St Kevin in the 6th century.
Now, an exhibition at the National Museum of Ireland has brought together artefacts from the area which have never been publicly displayed before.
'Glendalough: Power, Prayer and Pilgrimage' features 24 objects, spanning a period of 1,200 years.
Many of the objects on display were discovered as part of UCD-led research archaeological excavations undertaken at Glendalough since the 1950s, and others through discoveries by members of the public, including a woman's well-worn shoe, which was found by a walker in a boggy area and is over 1,000 years old.
Meanwhile, a bronze coated iron hand bell, dated to the 8th/9th century AD, found at a site near Glendalough, was donated to the National Museum of Ireland by the Roman Catholic Archbishop of Dublin and Primate of Ireland Diarmuid Martin.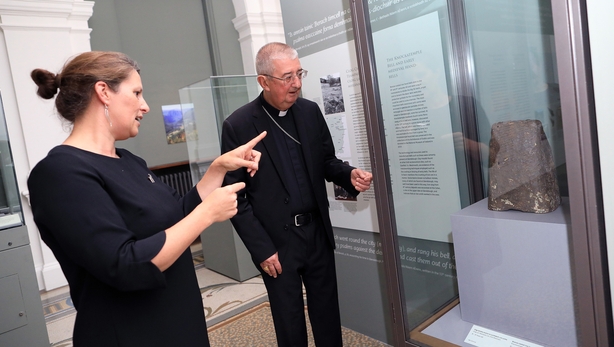 Ironworking evidence from Glendalough suggests that this bell may well have been made at the monastery.
Ireland is home to the largest number of hand bells in the world, and while hand bells were used to mark regular times for work and prayer, historical sources tell us they were used for banishing evil and cursing people.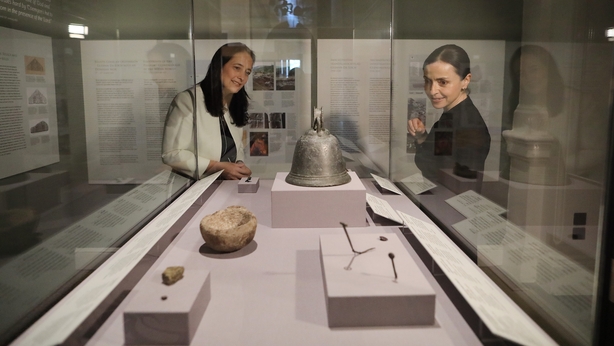 The exhibition also features silver coins found as part of a hoard in the 1980s, decorated cloak pins and pottery, and also early railway travel posters and souvenir ceramics from when it became an important tourism destination.
This is the first new exhibition to open at the National Museum since its reopening in July.