Several Irish universities say they have no plans to reduce fees for courses beginning this autumn, even though some may be fully or partially moved online due to the impact of Covid-19.
As universities and colleges introduce more blended and online learning for the upcoming academic year, on-campus physical learning hours are likely to be significantly impacted for many courses.
The Union of Students in Ireland (USI) President Lorna Fitzpatrick has called for a reduction in fees as a result of academic changes in 2020/21, and for a wider debate around third level fees and funding.
"At the moment for undergraduate fees we have the highest fees in the EU at €3,000 and for postgraduate fees you're looking at anything from €4,000 with many paying €7-9,000", Ms Fitzpatrick said.
"I don't think students should be forced to pay the same amount for what is going to be a very different experience. The simple answer is we should be reducing the cost to students to accessing education."
While understanding of the situation, one student who spoke to RTÉ's Today with Sarah McInerney, said he is due to begin a postgraduate course in an Irish university this September, which costs €7,000.
The course was to have 12 physical contact hours per week on campus. In recent weeks he was informed that the course would now be moving fully online, to enable the course adhere to health regulations.
As a result, this student feels he should be given a discount on the course fee.
"The module coordinator got in touch with me and the course is going to transfer fully online now", he said.
"So I emailed and asked due to the fact the physical element, which I consider quite important, was going to be taken out, was there any changes in fees? [He] said that there wouldn't be a change in fees and if there was to be a change they should actually be higher fees, due to the fact that all the modules have to be upgraded to new online systems and online pedagogy.
"I understand that it is not necessarily the university's fault, and that because of Covid-19 they have the safety of staff and students in mind – that's their priority. But if the physical element is taken out of [the course], then what do we actually pay for?"
Several universities contacted by RTÉ say they have no plans to reduce fees, and pointed out they are now required to make additional investments in training and technology to be able to fully deliver courses and adhere to Covid-19 guidelines.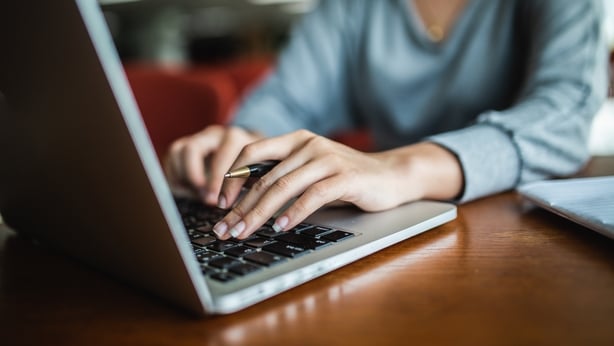 Many universities are also facing a drop in the number of international students, who would normally pay significantly higher fees than EU citizens, and they also pointed to issues within third level funding pre Covid-19 which have now been exacerbated by the crisis.
Some estimate the sector could be facing a financial hole of up to €500m because of Covid-19. 
Dr Jürgen Barkhoff, Vice-Provost and Chief Academic Officer of Trinity College Dublin, and also Chair of the Registrars Group of the Irish Universities Association, points to the fact that many universities have had to innovate in response to Covid-19 very quickly.
"We are facing a very uncertain time now and into the next academic year as we do not know what level of international students we are getting," he said.
"All Irish universities are planning for the next academic year for a blended or hybrid approach. We are committed to deliver as much face-to-face teaching in person as we possibly can and to deliver as much online teaching as is necessary.
"At the same time, we are investing at the moment in technology, in upskilling our lecturers and colleagues into delivering the best online teaching possible. So this mixed approach that we are preparing for is actually more expensive."
When pointed out that some sectors, such as health and car insurance, have already made some refunds to customers because of the impact of Covid-19, Dr Barkhoff rejected the suggestion universities should follow suit.
"The number of contact hours will be the same. We will deliver the full curriculum," he said. "We are not a profit organisation like car insurance. We are not in this business to make money. We are in business to deliver a service to the students and to the country.
"We are a chronically under-funded sector and we don't have the room for manoeuvre. I do understand that a large part of what makes going to university attractive and exciting is the social aspect and the learning you get from your peers. We cannot at this point guarantee that this will be the same as in other years, and most likely it won't be."
The new programme for government does contain a commitment to addressing the funding challenges in third-level. However, details on specific measures have yet to be announced.
---
Watch: Third-level fees and financial crisis explained
---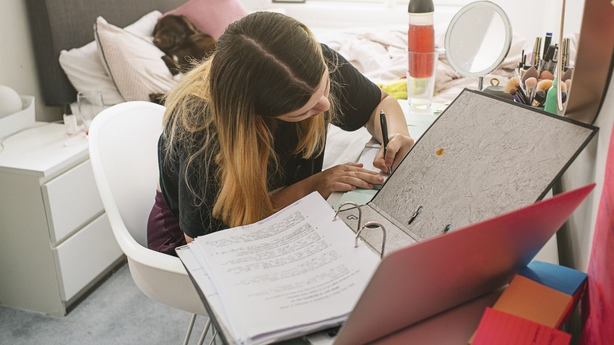 UK students urged to sign up for compensation action
Hundreds of thousands of students in the UK unable to study due to lockdown have reportedly been urged to sign up for a mass compensation action.
Britain's National Union of Students (NUS) has demanded debt relief and compensation for those students whose studies have been disrupted since their institutions were forced to close.
The BBC reported petitions calling for fee refunds had been signed by more than 500,000 students, and quoted the NUS as saying universities needed government assistance to continue amid the pandemic.
Claire Sosienski Smith, the NUS vice president for higher education, said: "Even if students complain to their individual institutions, how will universities afford it when the UK Government haven't announced a single penny of additional funding to support them?"
NUS president Zamzam Ibrahim said the issue could not be reduced to a series of individual problems.
"It's a total betrayal of trust to the thousands of students who are now facing lifelong debts for a once-in-a-lifetime education they haven't received," she said.
The union hoped to work with the government but was not "ruling out a more formal action if necessary", she added.
In a statement to the PA news agency, the UK's Department of Education spokeswoman noted the autonomy of universities and said there was an established process in place to assist students.
"Students should first raise their concerns with their provider and any unresolved complaints at providers in England and Wales should go to the Office for the Independent Adjudicator, which has published guidance on this issue," she said.
The call for students' support comes a day after England's chief medical officer warned the UK would have to live with the threat posed by Covid-19 well into 2021.
And it comes one week after a Universities UK poll of 92 universities found 97% of institutions planned to provide at least some in-person teaching to students at the start of term this year.
Vice-chancellors warned in April that universities were likely to face "financial failure" amid the coronavirus crisis - Ucas has predicted tens of thousands fewer students could start university this year - without emergency Government funding of at least £2bn (€2.2bn).
Earlier in June, Ms Sosienski Smith called on the government to protect the universities sector as part of Britain's economic recovery.
She said: "This should include a student safety net and funds to allow all students to re-do this year at no extra cost, or have their tuition fees reimbursed or written off.
"The Government must also advise institutions to carefully consider the start dates and format of any blended learning environments, so that everyone can be confident that these environments are safe for students and staff."
Additional reporting: PA