Cannabis plants have been planted in Cork city centre by a campaigner who is calling for safe access to cannabis products for medicinal use.
Martin Condon, who wants to see cannabis legalised, planted several plants in the city, which were removed by gardaí, leading him to subsequently plant some more.
Mr Condon told RTÉ's Today with Claire Byrne that he planted cannabis plants in flower boxes to highlight how much, in his view, that garda time is wasted on this issue.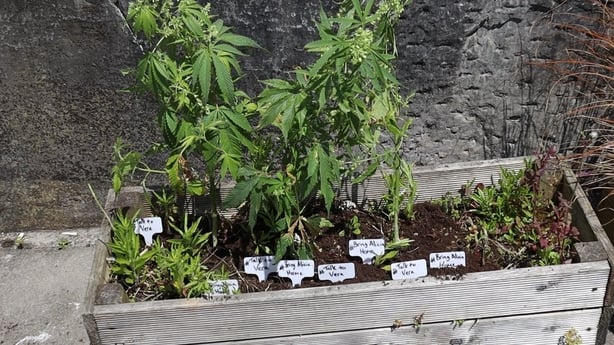 A week ago, Mr Condon planted cannabis plants near Shandon Bridge in the city centre, with the Irish Examiner reporting that gardaí uprooted these after a few days.
This led Mr Condon to planting nine more plants, and he says he is doing this to highlight how garda resources could be better used elsewhere, and how it is time in his view to legalise cannabis.
Gardaí confirmed they removed suspected cannabis plants from Shandon footbridge shortly before 6.30pm last Wednesday, 30 June.
No arrests have been made to date, investigations are ongoing.
For Mr Condon this is also part of a cause, he says, around safe access to cannabis products for medicinal use.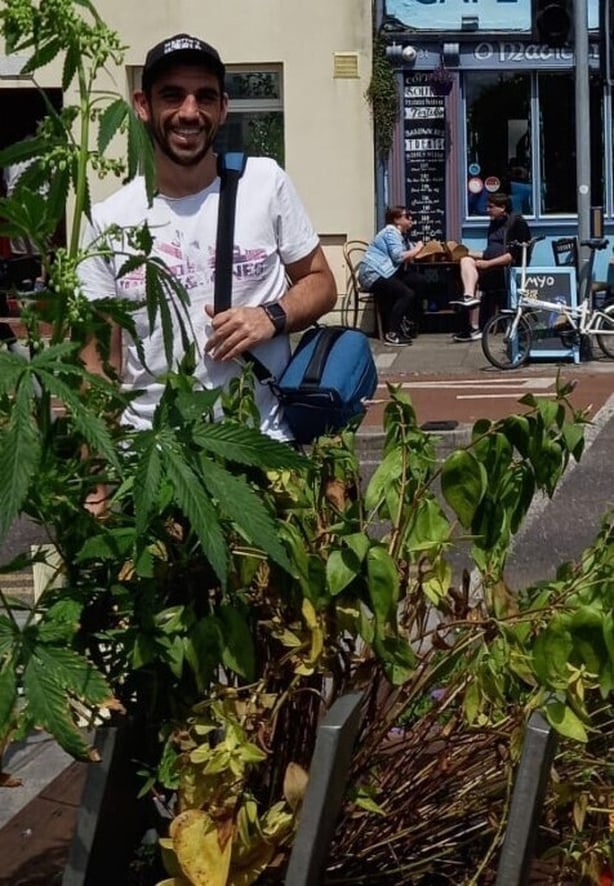 A protest is planned on Saturday in Dublin calling for the legalisation of cannabis for medical and recreational purposes.
The 'Major Smoke Up 2021' will involve a march from the Wellington Monument in Phoenix Park, past the Criminal Courts of Justice, past the office of the Director for Public Prosecutions, and past Garda Headquarters before returning to the Wellington Monument and a picnic in the park is then planned.
There are those who will argue that the negative impact of cannabis is downplayed and that the level of potency in cannabis and weed today is much higher than 20 years ago, and it is for this reason that we need to thread carefully.
In recent weeks 100 Irish youth workers and former youth workers signed an open letter criticising drug prohibition and arguing for the legal regulation of all drugs in Ireland. Which is a step further than many others are calling for.
Drug laws have been relaxed in several countries, including Canada, which legalised cannabis, and Portugal, which decriminalised all drug use.
The Cannabis Regulation and Control Bill being put forward by People Before Profit TD Gino Kelly is being drafted at the moment and he plans to introduce that later this year.
But also, the Medical Cannabis Access Programme is almost up and running - essentially what that means is that families can get medical cannabis products under prescription, rather than license.
It is down to a medical consultant to prescribe a listed cannabis-based treatment for a patient under his or her care for certain medical conditions where the patient has failed to respond to standard treatments.