The charity, community and voluntary sector could be facing a shortfall of funding of up to half a billion euro due to Covid-19.
A body representing charities says the collapse in funding for some organisations has been devastating and that urgent support is required to help them with their cashflow.
'The Wheel', which represents more than 1850 organisations in the sector said that a survey of its members has shown that between 70-90% have had to cancel fundraising events
Deirdre Garvey, CEO of The Wheel said in some cases that represents between 20% and 100% of an organisations funding and that it would have a serious impact on their ability to deliver services.
She said the funding deficit comes at a time when the services of some organisations have never been more in demand.
One of the charities facing serious financial difficulties is the Jack & Jill Children's Foundation which supports 340 seriously ill children and their families
It says its facing a shortfall of €500,000 due to the cancellation of fundraising events because of the ongoing pandemic.
Hanna O'Heineachain's son Fíonn was born with a brian injury, has cerebral palsy, epilepsy and is visually impaired
She said the nursing support they receive from the Foundation is a "lifeline" and that as well as providing vital assistance for things like peg feeding and medication administration, it also gives Fionn a "treat" to be cared for and to play with someone else.
She said it also allows her to give time and attention to her other three children.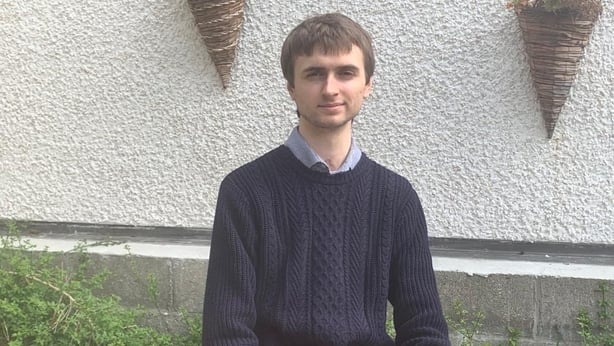 Spinal Injuries Ireland says it's down €350,000 through the cancellation of three major fundraisers scheduled over the coming months.
Brian Lawlor received peer support from the charity when he suffered a spinal chord injury eight years ago and now works for them delivering that same service.
He says the orgnaisation is worried that face-to-face support could have to be reduced and that this could have an impact on the mental health and well-being of people living with spinal chord injuries.
The Department of Rural and Community Development says its aware of the challenges facing the sector.
It says all sectors of society and the economy are facing unprecedented challenges at this time and the Government is engaging with them about their specific concerns.