As many as 60 British officials who work in the European Commission have secured an Irish passport in order to maintain upward mobility within the EU institutions after Brexit, RTÉ News understands.
The findings coincide with growing concern about a slump in the number of Irish graduates applying to work in EU organisations.
This downturn is compounded by the imminent retirement of a large cohort of senior Irish officials working in Brussels and is causing alarm within government and the civil service.
Sources say Ireland could be exposed as it attempts to navigate a post-Brexit future, without UK support on issues like taxation and liberalising the single market.
This is because there simply will not be enough Irish officials in positions of influence working in the EU.
EU officials are employed on a proportionate basis, according to the size of the member state.
Figures show there are only 28 Irish EU officials at entry level when there should be 68 in order for Ireland to be proportionately represented.
At the same time, 29% of Irish EU officials are over 58 years of age, leading to what Irish officials describe as a "demographic cliff edge" in the coming years.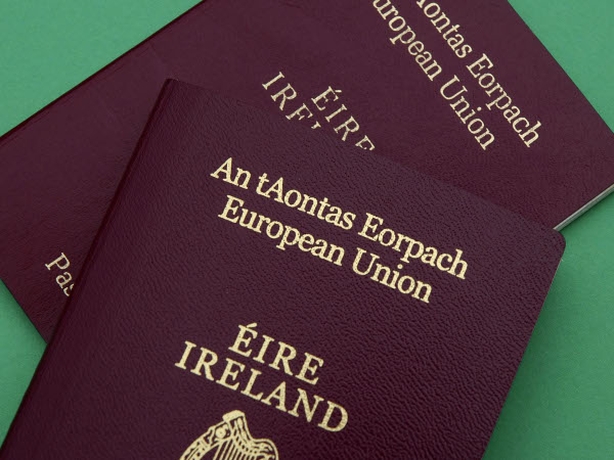 Figures released by the European Commission, meanwhile, show that some 120 officials with British nationality have "rebadged" to other passports since the UK triggered Article 50 to leave the European Union in March 2017.
While the EU decided that officials with British nationality could continue to work in the institutions after Brexit, it was clear that they would not be able to enjoy promotion.
The Commission declined to say which of those 120 British officials changed their nationality to Irish, but RTÉ understands that some 10% of the 569 officials currently with Irish nationality working in the European Commission could have originally been British, with a sufficient Irish connection to secure an Irish passport.
The impact of this anomaly poses an awkward dilemma for the Irish Government, as it cannot make a distinction between Irish passport holders who are working within the EU.
However, it means that some Irish officials within the institutions could be "passed over" because a number of rebadged British officials may have been in more senior positions when Brexit occurred.
Sources suggest that having senior Irish officials holding positions of influence within the European Commission, the European Council and the European Parliament was vitally important during the Irish bailout and the Brexit negotiations.
Dublin-born Catherine Day, who joined in 1979, was the European Commission's Secretary General between 2005 and 2015, serving presidents José Manuel Barroso for two terms, and serving Jean-Claude Juncker for a year before she retired.
David O'Sullivan, who was seconded from the Department of Foreign Affairs in 1975, rose to become Secretary General in the Romano Prodi Commission and was the EU ambassador to the US before retiring in 2019.
The decline in numbers of newcomers is thought to be partly due to the temptations offered by US tech companies.
"Graduates feel it takes you a few years to get up to a higher salary [in the EU]," says Lisa Nic an Bhreithimh, communications manager with European Movement Ireland (EMI), who tours Irish universities to encourage graduates to consider working in EU institutions.
"Then with the likes of Google they see people in their 20s up on big salaries," she adds.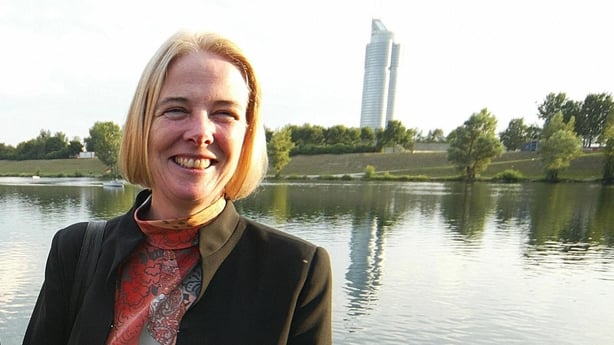 According to Ciarán Murray, events officer at EMI who worked in the European Parliament: "With the growth of the American multinationals, for college leavers it's more of a bigger temptation. The task for us is to get the word out. It's a pretty good package in Brussels as well."
New recruits to EU institutions can expect to start at €27,000 at assistant secretary level, rising to €54,000 for entry level graduates at administrator grade, and up to €192,000 for a top level administrator.
However, EU officials enjoy significant perks, including an expat allowance equivalent to 16% of the basic salary as well as generous family, household, dependent children and school allowances.
EU civil servants do not pay national income tax, with salaries instead subject to a community tax which is paid back into the EU budget. This tax can range from between 8% to 45%.
However, the key disincentive for new Irish entrants is language.
To get on to the more upwardly mobile career paths, candidates must pass the highly taxing Concours, or entry competition, which requires considerable strength in languages.
The process can take 14 months and candidates often have to make more than one attempt.
Entrants must be fluent in another official EU language as well as their EU mother tongue to pass the Concours, but in order to rise through the ranks, EU civil servants are expected to become fluent in at least one other language over time.
EMI has been encouraging graduates who are tackling the Concours to designate Irish as their mother tongue for the less demanding first two stages of the test, and then use English for the tougher last two stages, in order to give them a better chance of passing.
Irish was made an official language of the EU in June 2005.
"There's just a difficulty in that language standards just aren't as high in Ireland," says Lisa Nic an Bhreithimh. "But there is a lot of work being done to improve that and encourage more undergraduates to take languages at third level."
It is understood that last autumn there were around 60 vacancies for fluent Irish speakers at various levels within the EU institutions.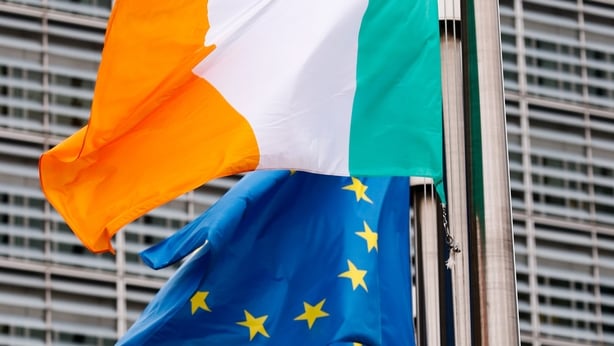 The EU's directorate for interpretation has also been lobbying heavily for Irish candidates to joining the translation and interpretation service because the EU is now no longer be able to recruit UK native English speakers.
Senior officials in Dublin are understood to be considering a specialised pool of candidates at administrative officer level in the Irish civil service who would be granted time and resources to develop deeper EU policy and language skills to give them a fighting chance passing the Concours.
Those who were unsuccessful would still be encouraged to return to an appropriate level within the civil service.
Irish officials regard this work as "essential" given the expected expansion of Ireland's EU role post-Brexit.
It's understood Ireland's Permanent Representation to the EU in Brussels has recently expanded its training and mentoring supports to Concours candidates, following a two year internal review.
The civil service also wants to deepen its connection with the College of Europe in Bruges (Belgium) and Natolin (Poland), seen as a training ground for the high-flying EU civil servants and political leaders of the future.
The Department of Education currently offers three scholarships to Irish citizens to apply to the College. Sources say this scheme could be expanded, as well as an expansion of the scheme to second national experts to EU institutions.