The Department of Health has said that Ireland is currently in a containment phase regarding the new coronavirus.
This means it is prepared to pick up any case as soon as possible and try to halt any further transmission.
The Chief Medical Officer at the Department of Health, Dr Tony Holohan, has said he is "confident that the arrangements in place here will be successful in containing the coronavirus, should one occur in Ireland"
Speaking on RTÉ's Six One, Dr Holohan said there is a reserve of supply and protective equipment in Ireland, and that there is also a joint purchase agreement mechanism across countries in Europe to ensure there is a supply.
Earlier today, he said that the next phase beyond containment would be mitigation, where it was no longer possible to contain cases and the priority would be to identify cases where patients were very ill.
Dr Holohan said Ireland was following World Health Organization guidelines and no cases have been confirmed here.
He said that point of entry screening at airports was not recommended. However, this could be deployed if there was information regarding a particular flight.
Dr Holohan said it was very possible there will be a case here but insisted Ireland was prepared.
Dr Cillian De Gascun, Chairperson of the Coronavirus Expert Advisory Group, said a recent medical report from abroad that people can transmit the virus while asymptomatic had been withdrawn.
It comes after health officials said that 15 suspected cases of the coronavirus have been tested at the National Virus Reference Laboratory here.
The latest figures from the European Centre for Disease Prevention and Control show that there are 31,503 laboratory confirmed cases of the new coronavirus worldwide.
Most of the cases are in China and 638 people have died since the start of the outbreak in December.
In Europe, there have been 29 cases of the virus.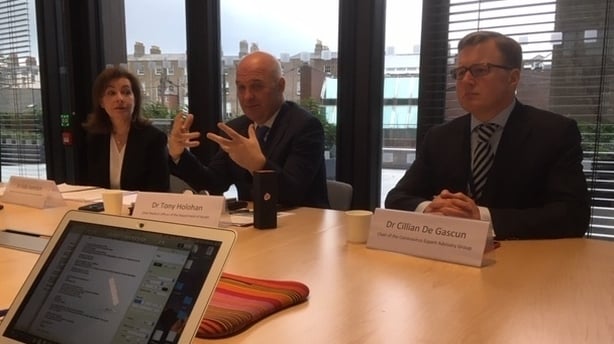 Dr Holohan has said that a confirmed case of the virus is possible in Ireland, given the increase in cases seen internationally.
Over the coming days, the Health Service Executive is to issue personal protective equipment packs to GPs, public health doctors and out-of-hours services, as part of the preparation measures.
The Department of Health has encouraged the public to inform themselves on prevention measures issued on the HSE website and to follow the Health Protection Surveillance Centre for daily updates.
The Chinese Ambassador to Ireland, He Xiangdong, has said the situation is very serious in Wuhan but added that it is "getting more under control".
Speaking on RTÉ's Morning Ireland, he said that since the outbreak of the coronavirus the Chinese government has implemented a lot of measures to treat patients and also measures to contain the spread of it.
He had this advice for Irish people who have chosen to remain in China: "They need to take a cautious attitude.
For the time being there is a risk. If you are taking public transportation like a long haul flight, you might be affected.
"My advice is to keep vigilant, stay calm and follow advice from the doctors carefully. Stay at home, and avoid non-essential travel," he said.
In relation to the death of a 34-year-old doctor who was among the first to raise the alert about the new coronavirus, Mr He said that it was a "tragedy".
Dr Li Wenliang raised concerns about the new coronavirus with colleagues in late December, but later found himself among eight whistleblowers summoned by police for "rumour-mongering".
His death has unleashed a wave of anger at the government's handling of the crisis.
Mr He rejected reports that the doctor had been accused by police in December of spreading false rumours.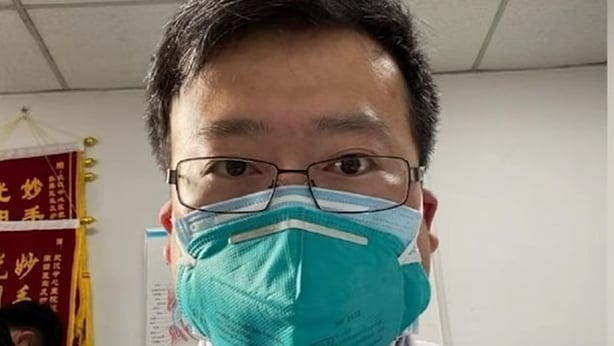 Mr He said that the Chinese central government has started an investigation into what he called a "misaction" against Dr Li.
He said there was a rumour that Dr Li had been arrested by police, but that "actually, he was not". He said that Dr Li was warned by local police not to circulate "unconfirmed information or rumour to the public".
Mr He said that before the results of this investigation, he cannot say who will be held responsible but that "absolutely, somebody is going to be held accountable" in relation to the "misaction or wrong action" against Dr Li.
He said his death has caused anger in China because he is young and he is a doctor. "That is the reaction."
---
Read more:
Chinese doctor who first warned of coronavirus dies
Dept says Irish citizens should consider leaving China
---
Interim director of the Health Protection Surveillance Centre, Dr John Cuddihy, said the ability of the virus to transmit from person-to-person is limited.
Meanwhile, an emergency meeting of all EU member states' ministers for health to tackle the virus may take place in Brussels next week amid growing fears over its spread.
It is understood that Minister for Health Simon Harris and his EU counterparts have been told they may have to attend the meeting next Thursday, which will focus on a potential EU-wide response to the medical threat.
The issue is due to be discussed during a video conference of ministers for health on Friday, during which all member states will provide an update on the situation in their countries.
While the potential emergency meeting in Brussels has not yet been agreed, a Government source confirmed the meeting is "very likely" due to the growing spread of the disease.
A number of Irish people in China have been caught up in the outbreak.
Additional reporting: Fiachra Ó Cionnaith