Gardaí are investigating after the bodies of three children were discovered at a house in Co Dublin.
The two boys and a girl were found in a home at Parson's Court in Newcastle in west Dublin.
It is understood a woman in her 40s, who may be the children's mother, has been taken to Tallaght Hospital.
The discovery was made this evening after 7pm when gardaí were called to the residence in Newcastle village.
The estate is made up of houses and apartments.
When the gardaí got there, they first found a woman on the street in a disorientated state.
They then went into the residence and found the bodies of three children, two boys and a girl.
The children are believed to be very young and initial reports suggest that they are all under ten years of age, but this has not been confirmed.
The scene has been preserved and the Office of the State Pathologist has been informed.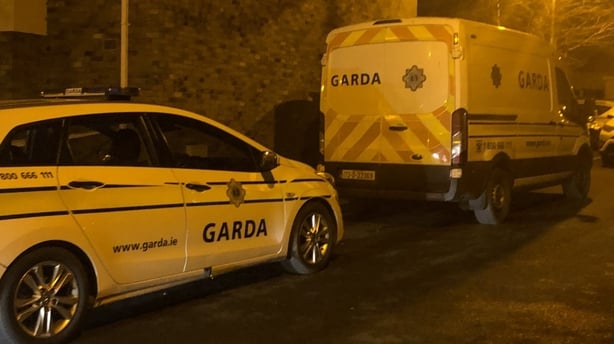 Post-mortem examinations will have to be carried out to establish the cause of the children's deaths.
Members of the Garda Technical Bureau are at the scene and a detailed forensic examination will be carried out.
It is understood a note may have been found at the scene.
At this stage, gardaí do not believe the children died of natural causes, but will await the outcome of the post mortems to determine the cause of their deaths.
There was no sign of a break-in and gardaí say the children's deaths are as yet "unexplained".
Gardaí at Clondalkin Garda Station have begun an investigation and are to carry out house-to-house inquiries in the area.
They are appealing for witnesses or anyone with information to contact them.