Eleven refugee families have arrived in Ireland from Syria, via a refugee camp in Lebanon.
The families comprise over 50 Syrians who have already been granted refugee status by the United Nations. They were greeted at the Mosney Accommodation Centre by Minister for Justice Charlie Flanagan.
They are being resettled under the Irish Refugee Protection Programme.
Among the group of more than 50 people who arrived on a flight from Beirut into Dublin Airport this morning were 28 children under the age of eight. 
Parents cradling babies and holding the hands of small children descended from two buses which brought the refugees from the airport shortly after lunchtime today.
The youngest child in the group was a five-month-old baby who travelled with her parents and three siblings.
Many of the families have spent a number of years in refugee camps in Lebanon having fled their homes during the deadly Syrian civil war.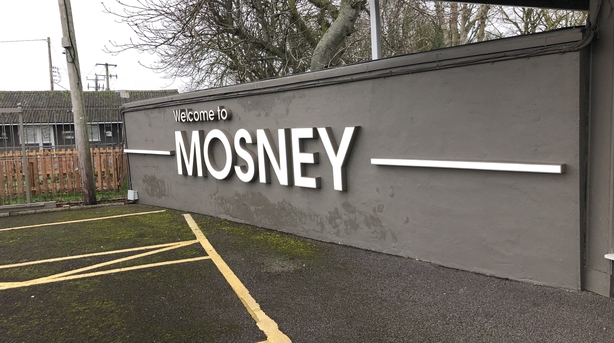 Minister for Justice, Charlie Flanagan, said their stay at the Mosney centre would be "temporary" as their status was already established.
However, the minister was unable to say exactly how long it would be before the families would move to other areas.
A further 11 Syrian families have arrived in Mosney. Plane landed in Dublin Airport this morning. @CharlieFlanagan is here to welcome them. pic.twitter.com/JNTPWsPD4v

— Louise Byrne News (@LouiseByrneNews) December 30, 2019
"It will be a matter of weeks or months depending on the circumstances.
"Ireland is known as Ireland of the welcomes and I have no doubt communities right across the country will offer a warm welcome.
Mr Flanagan said their "long journey to find safety and sanctuary is now over and I know that the people of Ireland will welcome them with open arms and the offer of friendship and support."
The families were interviewed by officials from the Department of Justice earlier this year as part of the resettlement programme.
They will be offered integration courses, including learning English, during their stay at the Mosney centre before being settled in communities across the country.
Mr Flanagan said the families are "living proof of the transformative impact of refugee resettlement."
He said they can look to the future with hope, and said that with over 70 million forcibly displaced people globally - seven million from Syria - it was "only right and proper that Ireland plays its part and offers a helping hand to those less fortunate than ourselves".
The Irish Refugee Protection Programme was set up in 2015 as part of Ireland's response to the global refugee crisis and committed Ireland to accepting 4,000 people. 
3,206 people have arrived in Ireland under the programme so far, including the Syrian refugees who arrived today.