Fraud offences reported to gardaí have increased by more than a third over the past 12 months.
That is according to the latest CSO figures released this morning.
They show that the number of fraud offences rose by 35.1% in the year to September 2019 from 5,779 to 7,805 recorded incidents.
Sexual offences also rose by over 7%, while recorded drugs offences increased by 17%.
However, homicide offences were down substantially, with 27 fewer people dying violently over the past 12 months.
The CSO said this was largely driven by the decrease of 22 in the number of cases of dangerous driving causing death.
However, it warned that the figure may rise as investigations conclude.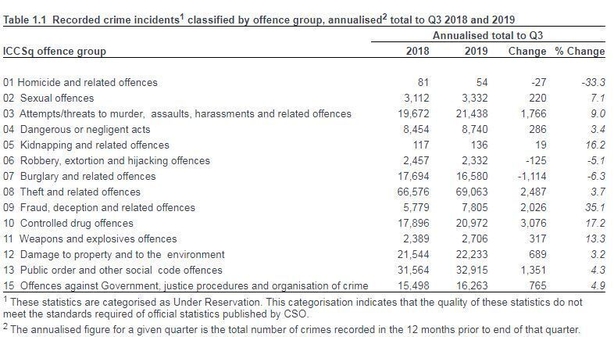 Burglary and related offences were also down.
The figures are published under reservation, as the CSO is still not fully satisfied with the garda's crime recording processes.