RTÉ has confirmed that it is seeking to reduce its workforce by 200 as one of a series of measures to tackle its financial crisis and reduce projected costs by €60m over the next three years.
Other notable measures include the closure of the existing studios in Limerick and the digital radio network, the sale of the RTÉ Guide and the closure of the Aertel service.
RTÉ News understands that although the production of Lyric FM in Limerick will cease, a new studio will open for news coverage. Lyric FM production will move to Cork and Dublin.
Last September, the media organisation's Director General Dee Forbes told staff that its financial situation was unlike anything it had seen before and that its executive and board were reassessing everything it did.
A review on the future of the organisation has now been completed.
It said it needs to reduce projected costs by €60m over the three years 2020-2023. It will reduce the fees paid to top contracted on-air presenters by 15% and reduce executive board pay by 10%.
It also said it would consult staff and unions on a number of initiatives, including a pay freeze and tiered pay reductions. RTÉ said it needed to achieve a staff headcount reduction of around 200 next year.
Ms Forbes said RTÉ had a plan and was confident that it could address many of the challenges it faces and bring the organisation to stability.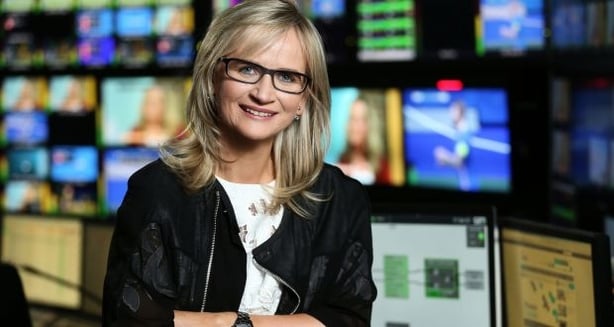 She also said RTÉ remains in discussions with the Government and is doing all it can to return RTÉ to a stable financial position, but she said it cannot fulfill its remit without immediate reform of the TV licence system.
It had planned to brief staff on its plans next week, but the release of the information was brought forward following a leak to the Irish Times.
We need your consent to load this rte-player contentWe use rte-player to manage extra content that can set cookies on your device and collect data about your activity. Please review their details and accept them to load the content.Manage Preferences
Speaking on RTÉ's Morning Ireland, Ms Forbes said it is regrettable that the information was leaked before the plan was presented to staff.
She said there was no plan to keep staff in the dark, contact was made with as many as possible last night and there will be a full briefing this morning.
The media industry, she said, has been going through significant changes in recent years and RTÉ is not immune to that.
Coupled with that, she said, was a loss of revenue from the TV licence.
She said a number of issues around staff pay and work practice reforms will be discussed with unions.
Ms Forbes said RTE must ensure resources are put in the right places and the priority has been to maintain public services while cutting costs.
The message, she said, is that we must address our cost base.
'We are not leaving Limerick. We are downsizing, if you like, our footprint there' – RTÉ Director General Dee Forbes | https://t.co/iTy8EmjbDc pic.twitter.com/cw3vmggyM0

— RTÉ News (@rtenews) November 7, 2019
Other changes planned by the national broadcaster include the movement of major sporting coverage to RTÉ One, an increase in TV specials and big events, and the enhancing of content on the RTÉ Player.
It also said it will invest in more high-quality Irish drama and develop a new integrated media centre in Donnybrook, investing in a new digital infrastructure.
RTÉ's digital radio stations - RTÉ 2XM, RTÉ Pulse, RTÉ Gold, RTÉjr Radio and RTÉ Radio 1 Extra - will cease.
The RTÉ National Symphony Orchestra will transfer to the National Concert Hall.
Ms Forbes said the 15% reduction in pay for the top ten presenters is one part of a series of reductions. 
She said the reduction in staff numbers will be voluntary and a significant number of this will be contained in the transfer of the symphony orchestra to the National Concert Hall.
She said there would also regrettably be a loss of some staff in the movement of Lyric staff from Limerick to Dublin. 
Ms Forbes said while the current Limerick production facility will close, there will be a facility for the mid west correspondent.
She said that everything has been on the table and the key priority has been to maintain the services the public love while maintaining jobs.
RTÉ of the future is a mix, she said, of big broadcasts and on demand.
RTÉ said the main challenges include changing audiences, declining commercial income and what it termed a "broken" licence fee system.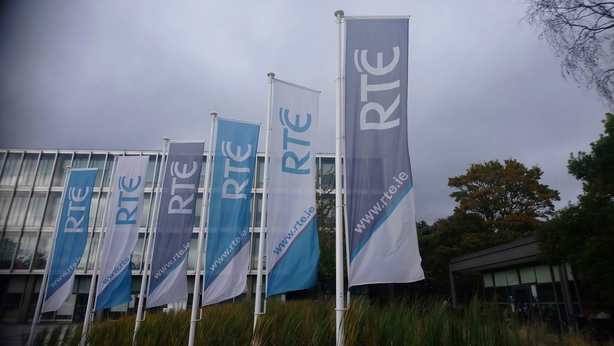 Chair of the RTÉ Board Moya Doherty expressed her "deep unhappiness at the leak of details of RTÉ's imminent change process, at a most sensitive time for the organisation".
She said the board "fully supports the executive of RTÉ" as it sets out to implement these changes.
"We are also mindful of the fact that this change will be painful for many members of staff," she said.
On the issues facing RTÉ, she said the organisation was part of a global pattern of disruption in the media industry.
Ms Doherty said: "Our TV licence fee system is broken. It has not been fit for purpose for a long time.
"In order to support this process of transformation that we are embarking on and to achieve financial stability,  the TV licence must be reformed. This is the responsibility of Government alone.
"This is one of the most defining moments in the RTÉ's 93-year history. RTÉ has set out an ambitious journey of transformation which will support it to provide audiences with the quality public service broadcasting that it wants and deserves."
'The RTÉ of the future is a mix and a blend of, what I would say, big broadcast and on-demand. And what you will see with RTÉ 2, is RTÉ 2 being used as a window to the Player' – RTÉ Director General Dee Forbes | https://t.co/swwXlRwJr0 pic.twitter.com/sq4vTzAMIQ

— RTÉ News (@rtenews) November 7, 2019
The Minister for Communications Richard Bruton has said he will continue to engage with RTÉ in relation to the plan.
In a statement he said: "Public service broadcasting is more important now than ever. Independent and objective reporting of domestic and international affairs is absolutely crucial."
He said the licence fee has had two problems, one of which is evasion and "the need for a different definition of the device that triggers payment."
"The government have accepted the recommendations of the Working Group on the Future Funding of Public Service Broadcasting and is putting the T.V. licence fee collection out to tender for a 5 year contract which will incentivise investment in the system of collection and reduce the evasion level from its current rate of 12.83%. 
"The government has also committed to developing a device independent charge to come into effect after this period."
The National Union of Journalists said the fact that RTÉ workers heard about the proposals through a leaked report in the Irish Times represented a serious breach of trust.
Irish Secretary Séamus Dooley said the leak was an inauspicious start to what the union had been assured would be a collaborative process of engagement.
Mr Dooley said many of the proposals were ill-conceived, would not serve the best interest of public service broadcasting and would be damaging to staff and RTÉ.
He said the proposal for an indefinite pay freeze for lower-paid staff would not be accepted, especially in the context of workers who had not received a pay increase in over a decade.
Speaking on Morning Ireland, Mr Dooley welcomed the statement in relation to voluntary redundancies but that he was wary of grand gestures like the board of RTÉ waiving fees and the cuts to top paid presenters.
He said the unions wanted the delivery of a plan that tells the future of RTÉ. 
He said staff at RTÉ are caught between two abject failures - the failure of government to fund public service broadcasting and the failure of executive management to deliver a plan.
The reorganisation of RTE has not worked, he said.
Mr Dooley also said the Minister for Communications and the Government must provide leadership by providing funding for RTÉ in line with the recommendations of the Broadcasting Authority of Ireland. If RTÉ is to survive, the Government must also play its part, he said.
Meanwhile, the Dublin Broadcasting Branch of the NUJ said no plans have been agreed with staff or their union representatives and that NUJ members will robustly defend both public service broadcasting and their rights to fair treatment as workers.
It also condemned what it termed the Government's ongoing failure to adequately fund RTÉ. Unions in RTÉ will meet workers over the coming days.
The RTÉ Trade Union Group called on Ms Forbes to address staff and take questions from her workers as a matter of urgency.
TUG Chairperson Shirley Bradshaw said that "staff have been eagerly awaiting details of proposed reforms, that management could take so long to prepare a response and then have the details leaked is unthinkable and to be frank quite worrying, it speaks to a lack of strategy within senior management ranks which is causing significant unease to workers".