Businessman Seán Quinn has said attacks being carried out on Quinn executives are not being carried out in his name and are damaging to his family.
A senior director Quinn Industrial Holdings (QIH) sustained life-changing injuries when he was abducted and beaten by a masked gang.
QIH acquired the Construction Industry Supply (CIS) and Packaging businesses of the former Quinn Group from Aventas in December 2014.
QIH Chief Operating Officer Kevin Lunney was attacked as he arrived at his home in Derrylin, Co Fermanagh, at around 6.40pm on Tuesday.
The father-of-six was driven away before being subjected to a "severe and savage" beating at an unknown location, PSNI Superintendent Clive Beatty said.
Speaking on Northern Sound, Mr Quinn (below) said his reaction would be the same as anyone else.
"Anybody with any sense of any morals would condemn it totally", he said.
Mr Quinn said his family were outraged as well and they were worried they were going to be blamed for this attack.
"The people doing this are not doing this for the Quinns because they should know this is going to damage the Quinns," he said.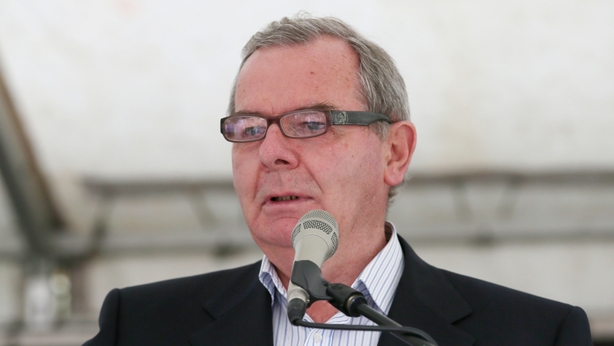 He added: "My own family have been on and they are outraged. They are asking me what can you do about this. All I am saying is what can I do?
"What do people want me to do? Do they want me to hang by the cross and say I am responsible for a, b, c or d? I'm not. I had nothing to do with it.
"It appears to be a barbaric attack. Nobody with any religion or any respect for human life would be involved with that. I was never involved in violence in my life, that's not my style or the Quinns'. We don't get involved in violence, we're not into that."
---
Read More:
---
A non-executive director at Quinn Industrial Holdings has said Mr Lunney's abduction and assault was a "very sinister development".
Speaking on RTÉ's Today with Sean O'Rourke, John McCartin said the escalation in violence had left people shocked and said it was even more saddening that Mr Lunney was targeted after playing a very crucial part in "our efforts to retain the Quinn businesses in a local ownership structure".
He said that those who perpetrate these crimes must be brought to heel.
Mr McCartin said the attacks against senior staff members of QIH are an attack on a business that employs 850 people directly and a much wider circle regionally.
He said Mr Lunney faces a long road to recovery and while there was worry about the attacks, the management team "cannot lose sight of the importance of their efforts to preserve and retain an important economic driver in the northeast".
He said there was concern about the negative effects the series of violence and intimidation could have on retaining the newfound profitability in the business.
Mr McCartin said "any bad news is unwelcome and a deterrent to investment".
A Fianna Fáil councillor in Co Cavan called for the deployment of specialist units from both gardaí and the PSNI to bring to justice those behind a series of attacks targeting QIH staff.
Speaking on RTÉ's Morning Ireland, Fianna Fáil Councillor for Cavan-Belturbet John Paul Feely said a series of "unacceptable incidents", which have taken place are endangering the employment and jobs of people in the area.
He condemned the attack on Mr Lunney "completely, utterly and unequivocally".
He said Mr Lunney is a hardworking family man who is entitled to go about his life without dealing with intimidation and violence.
Mr Feely added that despite investigations, no one has been brought before the courts and therefore additional resources were needed on both sides of border.
Additional Reporting PA