A Director of Quinn Industrial Holdings has been left with a broken leg after he was abducted near his Fermanagh home and assaulted, before being dumped on the side of the road in Co Cavan.
QIH said in a statement that its Chief Operating Officer Kevin Lunney, 50, was abducted as he returned home at around 6.40pm yesterday.
He was seriously assaulted before being left on the side of the road at Drumcoughill, Cornafean in Co Cavan.
Mr Lunney was found by local residents just before 9pm and brought to Cavan General Hospital with a broken leg and serious injuries to his face.
QIH said that the abduction happened as Mr Lunney was returning home to Kinawley from his workplace in nearby Derrylin.
His car and another car were found on fire near the house.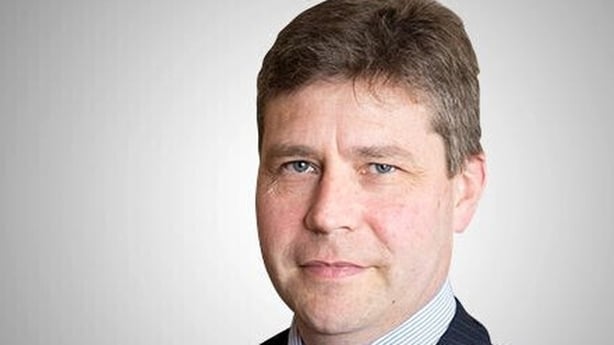 PSNI Superintendent Clive Beatty said Mr Lunney's car was rammed by another vehicle and disabled.
"Mr Lunney locked himself in the vehicle but four masked men appeared, smashed the windows of Mr Lunney's vehicle, forcibly removed him from the vehicle and bundled him into the boot of a black Audi saloon and drove him away from his home," he said.
"They drove for a period of time to an unknown location whereupon he was removed from the vehicle and savagely beaten about the body.
"He sustained severe and brutal injuries to his legs, torso and face. After this savage attack he was then bundled into another vehicle and driven for another short period of time and then he was dumped on the side of the road just outside Cavan to fend for himself with his severe injuries," Supt Beatty said.
He said a passer-by found Mr Lunney and contacted the emergency services.
Mr Lunney had his nose broken during an attack in February this year. Another director of the company had boiling water thrown in his face.
Supt Beatty said there had been an additional police presence around the company's premises over the last two days, as a board of directors conference was being held.
He said Mr Lunney had been left with "life-changing" injuries.
"We have briefly spoken to Mr Lunney, he was able to tell us some information but his injuries are severe and savage," he said.
"Although not life-threatening, they will be definitely life-changing and he is assisting us with the inquiry as much as he can."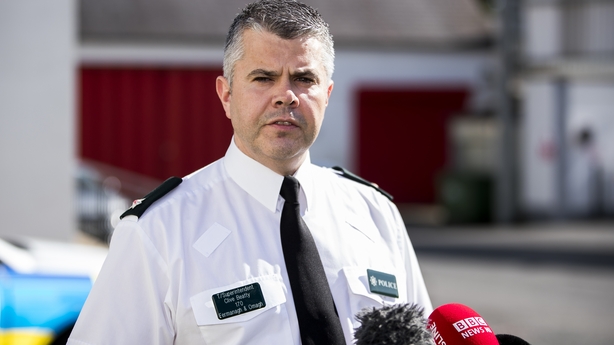 Supt Beatty said gardaí and the PSNI are putting all of their resolve and resources into bringing the investigation to a "swift and satisfactory" conclusion.
He said there were a number of live investigations ongoing into a number of incidents that have happened in relation to the company over the years, but that this was the most "severe and savage" attack to date at the company.
Supt Beatty said security had been stepped up at the company in the wake of last night's incident.
He said they would use all their "force and might" to bring to justice those who are committing offences against QIH, but they were keeping an open mind as to who was behind this attack.
QIH Chairman Adrian Barden described the incident as an "outrageous attack on a hard working father of six children but also on his 830 colleagues at QIH and the wider community in the Cavan-Fermanagh region".
Mr Barden said Mr Lunney's wife and children were left to contemplate the worst for several hours before Mr Lunney was found and he "will require some considerable time to recover from the very severe injuries sustained in the this brutal attack".
Mr Barden added that other senior QIH staff had been subject to intimidation, including physical assaults and arson attacks at or near their homes.
The Minister for Justice has described the abduction as "a very worrying and sinister act".
Speaking on RTÉ's News at One, Charlie Flanagan said he strongly condemned the "abhorrent act" and wished Mr Lunney and his family well.
He urged anyone on either side of the border that had information to go to the relevant authorities.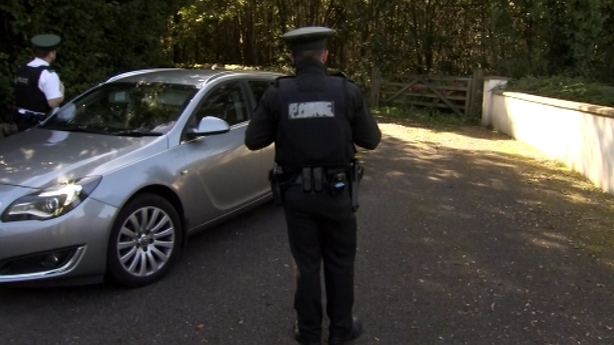 "Gardaí and the PSNI are in the course of a major investigation into this, and no stone will be left unturned," he said.
Minister for Business, Enterprise, and Innovation and Cavan-Monaghan TD Heather Humpreys also condemned the attack.
She said: "I was horrified to hear about the attack on Kevin Lunney, a decent, honourable, hardworking man, who I have known for many years.
"This type of intimidation is despicable and needs to be eradicated from our society.
"My thoughts are with his family and friends and I wish him a full and speedy recovery."
DUP leader Arlene Foster said she was shocked by the viciousness of the attack.
She said she knows Mr Lunney very well and she found it completely astonishing that something such as this could happen in Fermanagh 
"My heart goes out to his wife, his family and Kevin. It is very difficult to know how is going to overcome this," she said.
Quinn Industrial Holdings (QIH) acquired the Construction Industry Supply (CIS) and Packaging businesses of the former Quinn Group from Aventas in December 2014.
In a statement this evening, the Quinn family said: "We are absolutely horrified to hear of the terrible ordeal which Kevin Lunney has endured, and our thoughts are with Kevin and his family.
"The Quinn family has repeatedly condemned these types of attacks in the strongest possible terms and we will always do so."
Reporting Sinéad Hussey, Samantha Libreri and PA