Four-week-old Finn is being cradled in the arms of Ailbhe O'Nolan while her wife AnneMarie Whelan looks on adoringly.
The couple married in 2017 and last year decided it was time to start a family.
Finn was conceived using donor sperm, with AnneMarie carrying the pregnancy.
In June, Ailbhe and AnneMarie welcomed their bundle of joy into the world.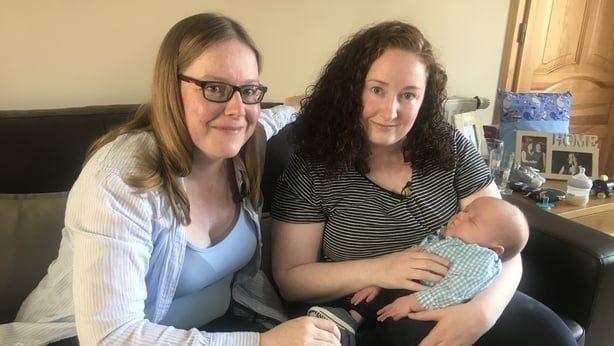 But only AnneMarie is legally Finn's parent.
And in order to legally register him, she will have to sign a declaration that she is a single parent.
"I have as much of a legal relationship to him as you," Ailbhe tells me as she cradles her newborn on the couch of her home in Clondalkin in west Dublin.
"I'm a legal stranger to him. I can't consent to any medical treatment, he can't take my name, I need permission to pick him up from crèche if we put him into a crèche. Basically, I am to him as anybody else on the street is. I've a brother who lives in Germany, I can't take him over to Germany without my wife, as his name is only her name on the passport. It would be seen essentially as kidnapping if I took him abroad."
As Ailbhe outlines these issues, her wife watches on, her eyes welling up with tears.
When I ask AnneMarie how she feels about this, she breaks down.
"If anything does happen to me tomorrow, there is no legal protection for Finn in terms of having the relationship between him and his other mother recognised in law. It's very worrisome. This isn't about us, it's about him," she says, gesturing to Finn.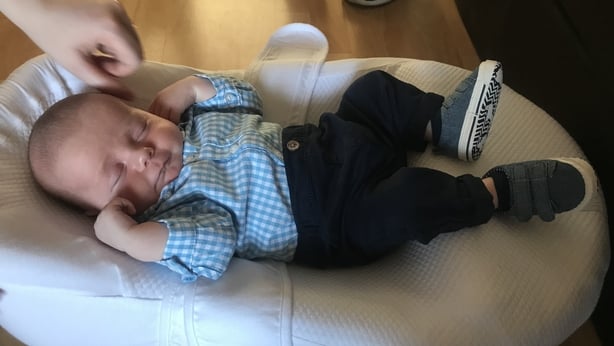 "This is a children's rights issue. He may need to access medical treatment when I can't consent to it. He may need to travel when I can't travel with him. And yet there's no legal protection for his relationship with his other parent."
AnneMarie is a barrister and is part of a legal working group established by LGBT Ireland to examine the Children and Families Relationship Act which will allow same-sex couples to both register as parents.
The law was enacted in 2015 and was due to come into effect this summer.
So, when the couple were weighing up their options about how to conceive their first child, they opted for the methods outlined in the new laws, so that they would be in compliance when the laws came into force.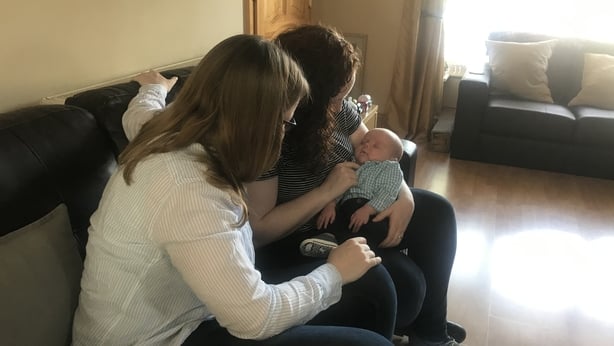 But last week, the Department of Health told LGBT Ireland that the law would now not be commenced for another year.
Minister Simon Harris said the delay in bringing the laws into effect is to prevent "unintended consequences" for couples currently undergoing fertility treatment.
"What I'm trying to do is get the balance right," he said. "To make sure that we absolutely provide for same-sex couples, who are absolutely the parents of children in Ireland today. To make sure that they can register the births and birth certs and all of those things that we all want to happen, but making sure that there's no unintended consequences."
This is where this issue becomes very complicated.
As the Children and Family Act will deal with parentage rules for children born through donor assisted human reproduction, it will introduce new rules for the use of donor eggs and sperm.
The Department has recently discovered that there are thousands of eggs and sperm in storage by people currently undergoing fertility treatment or those planning to undergo treatment in the future.
The eggs and sperm, known as gametes, won't be in compliance with the new laws and therefore couples won't be able to use them once the laws change.
The Department says the delay in enacting the legislation will allow individuals and couples to decide what to do with the gametes that they've bought and stored for future use.
It says the time will also allow couples to acquire donations that do meet the new criteria, namely, that the donor can be traced if the child wishes to in the future.
So the impact of this new law is not just on same-sex couples. There are implications for anyone undergoing fertility treatment. And the Department is saying it needs time to iron out all these complex issues.
But LGBT Ireland say granting rights for same-sex parents could be dealt with separately and could be done with the stroke of a pen, without necessarily impacting on anyone currently undergoing fertility treatment.
They say the Government has missed seven deadlines in relation to this legislation already.
And they are now questioning the Government's commitment to delivering the equality promised to same-sex parents.
The problems don't end there.
Some same-sex couples say the way the new laws have been drafted means that even when the laws do change, many families will be left in legal limbo because of the way they've conceived their children.
Ranae Von Meding and her wife Audrey have two daughters, Ava aged three, and Arya who is seven months old.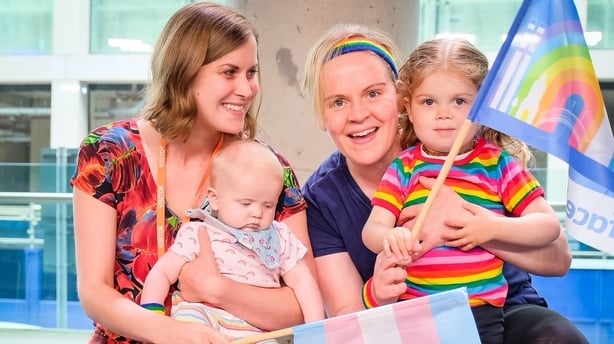 They were conceived using reciprocal IVF, meaning they used Audrey's eggs and Ranae carried the pregnancy.
Ranae is sitting on a blanket in the summer sunshine while her children sleep nearby.
She says the fact that her family won't be covered by this legislation is "an absolute disgrace".
"The way they've drafted that bill means only female couples who've used an Irish fertility clinic, with an identifiable donor will be eligible under that new legislation, anyone else is excluded.
"So, if you've gone abroad for fertility treatment, if you've done reciprocal IVF, which is what we did, if you've done an at-home insemination, or if you are a male couple, all of these people are going to be excluded from this bill. To think they are bringing in a bill that will be for some people but not for everybody, it's almost even worse, because its only for people that tick the boxes," she said.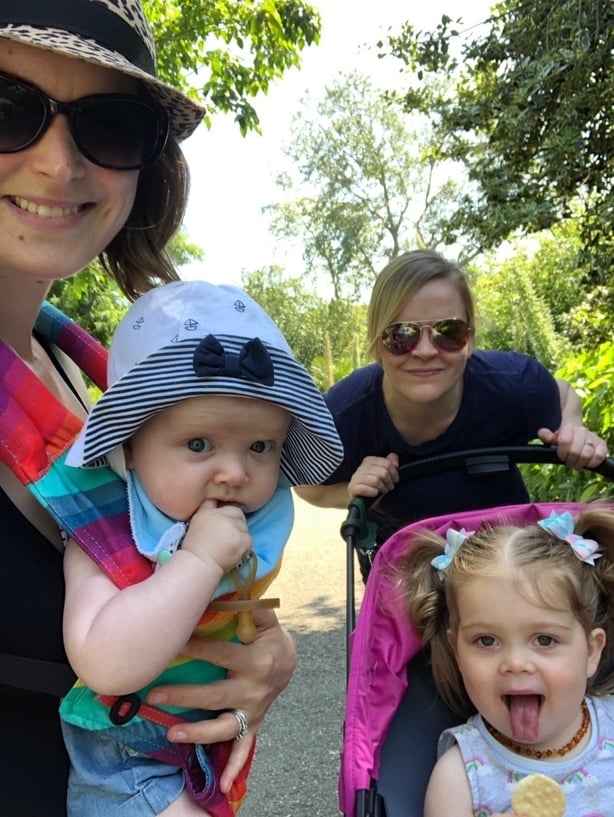 She believes now that the commencement has been put back until next summer, there's time to change the criteria and include families like hers.
"Most people assume that because we have marriage equality, we also have equality for families, but we absolutely don't."
There is a possibility that situations like Ranae's can be dealt with under another proposed set of laws, the Bill on Assisted Human Reproduction, which the government approved the drafting of almost two years ago.
But the Department says that "given the comprehensive scope of the legislation and the ethical, legal and social issues which arise from AHR practices," while introducing laws in this area is a priority, a timeframe for its introduction is not possible.
For the lawmakers, there are many complicated areas to overcome before they can make these rules a reality.
LGBT Ireland says in the meantime, these and other families and being left without the recognition and protection they need.
So, for Finn, Ailbhe and Annemarie, and Ranae, Audrey, Ava and Arya, the wait to clarify their status continues.
These and other children will continue to be raised by two parents.
But in the eyes of the law, they have just one.