A childcare expert has said that more questions than answers remain following Tusla's appearance at the Oireachtas Committee on Children.
Officials from the child and family agency and the Department of Children were before the committee yesterday, following last week's RTÉ Investigates programme which highlighted concerns surrounding the standards of care at Hyde & Seek, a chain of four Dublin crèches.
In response to a question about the number of childcare providers on a "critical list", Tusla's Director of Quality Assurance Brian Lee told the committee that there were 37 at the "highest level of concern".
Responding today, Dr Mary Moloney, a lecturer in early childhood education, told RTÉ News that while she understands that Tusla cannot comment on individual cases, it needs to clarify exactly what issues have led to 37 creches being on this "critical list".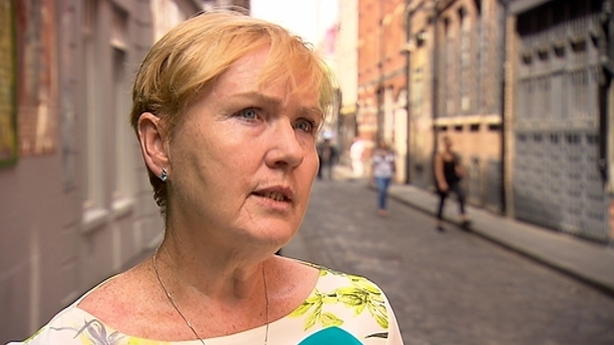 "Are they talking about structural issues, are they talking about issues with unsafe sleep practices, what exactly are the risks and at what stage does it reach that critical point?", she said.
Dr Moloney added that "with all the information coming out, nobody knows what setting is good, what setting is on that critical list, and unfortunately everybody is being painted with the same brush".
Frances Byrne of Early Childhood Ireland, which represents 3,800 of the 4,000 providers, said: "We don't know who they are, we don't know where they are, we're not entirely sure what critical risk means. Tusla mentioned there are 4 levels of their intervention with crèches and that there are 37 are on the most critical".
In a statement issued this evening, Tusla said that it would not be sharing further details about the 37 providers because those being inspected or undergoing enforcement action have the right to fair procedures, which can be highly litigious.
Tusla also said it understood the concern of parents over the agency's inability to share information with them when an early years' service is undergoing enforcement action.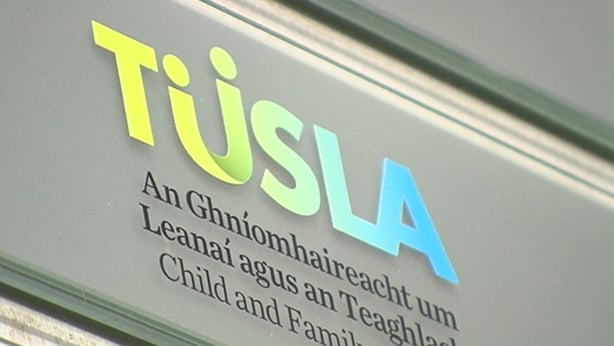 In the past 18 months, five crèches closed down after being "deregistered" by Tusla.
95 services are operating with conditions attached, while other services closed voluntarily after being unable to meet the required standards.
Minister for Children Katherine Zappone is looking into increasing Tusla's powers in light of the RTÉ Investigates programme, including powers to immediately close a service where there are serious breaches of regulations, and where a service has not registered.
The power to inform parents about ongoing investigations is also being explored. 
A statement from the Department of Children and Youth Affairs said that Tusla's Early Years Inspectorate is independent and that the minister was not aware of the numbers and details of services within each risk rating.
It said the minister is only made aware of these cases when Tusla is proposing to deregister a service.
Ms Zappone has asked Tusla to update her on the status of each of the 37 cases and Tusla has agreed to do so.
The agency says the "vast majority" of services who meet this level of enforcement do make the changes to improve the standard of care and as a result are "deescalated" from this high level of concern.
The Department of Children said it only funds Tusla registered services and confirmed that it takes immediate action to withdraw funding for childcare services that are deregistered.
In relation to the Hyde & Seek chain of creches, it said one of the four branches was not registered and therefore did not receive any funding.
The Department confirmed that funding can be withdrawn as a penalty for providers who are found to be non-compliant.
However it said that "wherever possible and where there is no serious risk to children, helping services to improve is the right thing to do" and that the withdrawal of funding in such cases would mean parents would suffer directly.
---
Watch: RTÉ Investigates - Crèches: Behind Closed Doors  
---
Early Childhood Ireland has said it has "serious concerns" about installing CCTV in crèches.
But the father of two children who attend a crèche in Artane in Dublin said there is peace of mind by having the cameras.
Speaking on RTÉ's Today with Miriam, Philip Curran said he can log in at any time during the day.
He said he understands there are some safety concerns and that some staff might not be comfortable being watched, but that parents must weigh up the pros and cons of CCTV cameras.
He said: "Are you worried about an image of your children, or are you actually worried about your children? To me it doesn't pose an imminent threat.
"If someone logs in, all they're going to see is a room with kids running around.
"It's a comfort blanket to know that you can log in at any stage. It's a deterrent for staff, because they're aware of it as well."
Mr Curran said that on mornings where a child is upset being dropped off at crèche, it can give parents comfort to check in later and see that they are running around playing.
Meanwhile, an expert in data governance has said there are a number of pitfalls with using CCTV cameras.
Director of Training and Research at Castlebridge Katherine O'Keefe said the cameras provide a false sense of security and distracts from the real issues regarding regulation enforcement standards.
"Who has access to the video? There are issues where even supposedly secure streaming cameras are improperly configured, CCTV can be exposed and streamed over the internet. Who is looking at your children?"
Ms O'Keefe said CCTV cameras are not installed in every restaurant kitchen to check for cockroaches, because we want the assurance that the Food Safety Authority will enforce standards and close down restaurants that commit serious breaches.