Taoiseach Leo Varadkar has said he speaks for everyone in the country when he says he was "appalled" at the treatment of children at the Hyde & Seek Childcare chain revealed in an RTÉ Investigates programme last night.
Speaking in Co Donegal after a Cabinet meeting, Mr Varadkar said Minister for Children Katherine Zappone will now look at ways of strengthening the enforcement of current regulations.
Mr Varadkar said that parents must have been a little more worried when dropping their children off at childcare facilities this morning.
However, he said he was "absolutely confident" that what people saw last night does not reflect standards across the sector, saying it was focused on one chain of childcare facilities.
Ms Zappone said this morning she wants to assure parents that not every childcare facility suffers from the same problems as the Hyde & Seek crèches.
She said she was deeply upset by the revelations in the RTÉ Investigates programme and appalled by the way children were treated.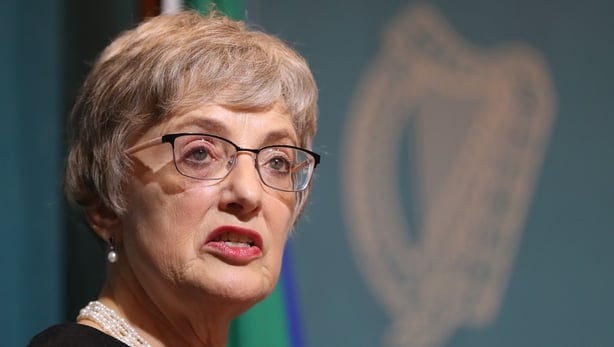 Speaking on RTÉ's Morning Ireland, she said that she was very concerned that this could happen, despite the improved standards and regulations for the childcare sector.
"I felt deeply shocked and appalled to see the children being treated in this way," Ms Zappone said. 
We need your consent to load this SoundCloud contentWe use SoundCloud to manage extra content that can set cookies on your device and collect data about your activity. Please review their details and accept them to load the content.Manage Preferences
"I am so concerned that despite very much improved standards and regulations and inspections that this appalling behaviour is happening.
"I do want to assure parents though, I know that not every childcare facility in the country has issues such as this one. I know that because TUSLA goes in and has inspected every service. They've done over 2,500 inspections this year." 
The minister said that parents with concerns about any provider can contact the child and family agency Tusla.
---
Read:
Crèche owner to stand down after concerns raised over care
External experts to review crèche management structures
Mother devastated to learn of crèche care failings
Watch in full: Crèches - Behind Closed Doors
We need your consent to load this rte-player contentWe use rte-player to manage extra content that can set cookies on your device and collect data about your activity. Please review their details and accept them to load the content.Manage Preferences
 
---
Tusla, meanwhile, has said it recognises and shares the serious concerns raised by last night's RTÉ Investigates programme.
In a statement, Tusla said it has been proactively addressing areas of non-compliance with regulations in the crèches since 2018, including a successful prosecution earlier this year.
Speaking on RTÉ's Today with Miriam, Brian Lee, Director of Quality Assurance with Tusla, defended the service's record at responding to the concerns raised about Hyde & Seek crèches, but said it does not have the power to close down a crèche where standards are poor.
He said the legal framework does not exist to allow Tusla to contact parents of children in a crèche in person, though it publishes all successful prosecutions on its website.
However, he stressed that any immediate risks to children's safety would be brought to the attention of parents and social workers.
Mr Lee said Tusla has de-registered five services in the last year and has taken enforcement measures against 20 services.
The five facilities that were de-registered were as a result of parents' complaints.
Mr Lee said Tusla is working collaboratively with RTÉ and would now have additional video evidence to allow it to act quicker in seeking to remove the Hyde & Seek facility in Dublin from the register.
He urged parents to look at the Tusla website or to contact Tusla if seeking information about a crèche or facility that may be the subject of an enforcement.
He confirmed that there are other services in regulatory enforcement at the moment and the parents of the children in those facilities cannot be contacted.
He said he "absolutely understands" people's frustration with the lack of information released but sought to reassure people that Tusla is working hard to ensure standards of childcare are met.
Mr Lee said he is frustrated by the system that prevents problems being flagged with parents of children, but he said this would limit ability to be successful in court.
He said in the case of Hyde & Seek, that as soon as it came to their attention the agency took action and took seven months to have a successful court action, though the facility remained opened.
He called for professional regulation to set standards for the crèche industry.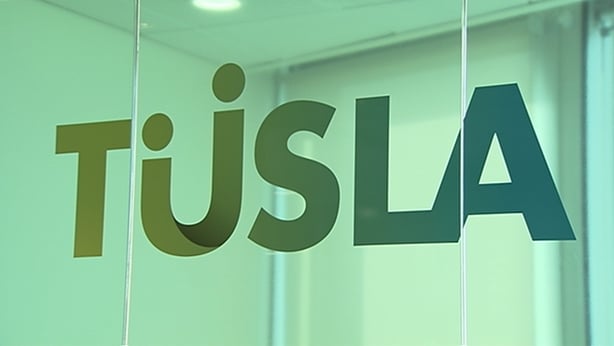 Tusla needs to be 'beefed up' says Children's Rights Alliance
The Children's Rights Alliance said that what was reflected in the RTE Investigates programme reflects a disregard for children's welfare, safety and development.
CEO Tanya Ward said Tusla needs to have its powers "beefed up" so it can properly carry out its job and enforce the 2016 childcare regulations.
She also called for a professional body to be established for the childcare sector.
Speaking on RTÉ's Today with Miriam O'Callaghan, she saide: "It does strike me that maybe Tusla doesn't have sufficient powers to be able to carry out their job. And I think we really do need to look at perhaps beefing up their powers to give them greater capacity to deal with these situations when they arise.
"There's no professionalisation body for people working in these centres, so there's no way to strike off the manager of that centre for some of the behaviours that you saw last night. And that's something else we need to speed up. We need to have a professionalistation body as soon as possible."
Ms Ward said she was shocked at all aspects of the RTE Investigates programme and said Hyde & Seek créche cut corners at every angle and the attention that young babies crave and need was severely lacking. 
In particular, she said, it was distressing to see how children were forced to sleep at nap times. 
She added that RTÉ footage picked up the same behaviours being repeated over and over, despite warnings from regulators about best practice.
The ISPCC said the programme outlined a "litany of shortcomings" on the part of Hyde & Seek and has called for urgent action to address the programme's findings.
CEO John Church said serious and repeated errors of judgement and irresponsible behaviour was highlight, which placed children at significant risk.
He said the vast majority of childcare providers create warm and welcoming spaces, but where shortcomings are identified "it is imperative that swift action is taken".