A mother of one of the children who featured in last night's RTÉ investigation into care standards at the Hyde & Seek Childcare chain has told RTÉ that the company "broke her trust".
Reacting to the findings, Moran Yitshak Aikalay said it was not the job of parents of children enrolled at the crèches to discover what had taken place, saying "they close the doors and you can never know what happens inside".
Ms Yitshak Aikalay and her wife moved to Ireland with their children from Israel last year. They secured places for their two boys at the Hyde and Seek crèche on Tolka Road on Dublin's northside.
"In Israel, we felt that we don't have all the opportunities, all the options. We also thought about education and we thought about safety of our kids, because in Israel there are a lot of things going on now these days," Ms Yitshak said.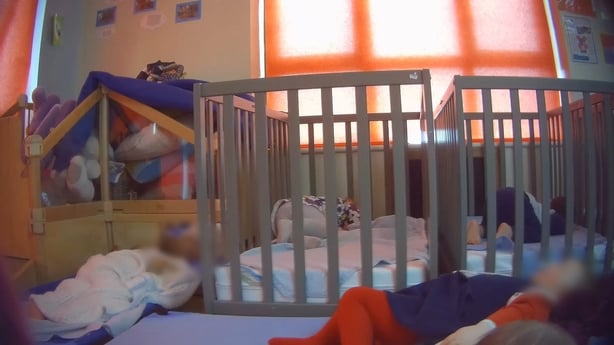 RTÉ Investigates identified one of Ms Yitshak Aikalay's children in footage gathered by an undercover researcher working at the creche. In recent weeks, RTÉ approached the family to inform them of the findings.
"He was really, really secure," Ms Yitshak Aikalay said, commenting on changes she has observed in her son in recent months.
"He was confident and then I saw that he was not that confident and he came to me a lot. One of the symptoms I saw is that he wouldn't want to go to sleep. He started to get upset and nervous and had anxiety."
Devastated to learn of the failings in care, the Yikshak Aikalays immediately removed their children from the facility.
---
Watch in full: Crèches - Behind Closed Doors
---
She said: "Maybe if I heard a mum talking like I talk now, maybe I would have listened to my gut and do something because I felt something was wrong. I felt my son's behaviour change and I told my wife a few times this past three months that something was different."
The Yitshak Aikalay family have now called on the authorities to thoroughly investigate the matters raised in the documentary with immediate effect.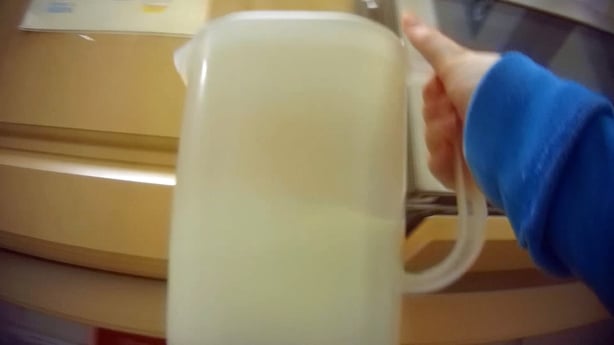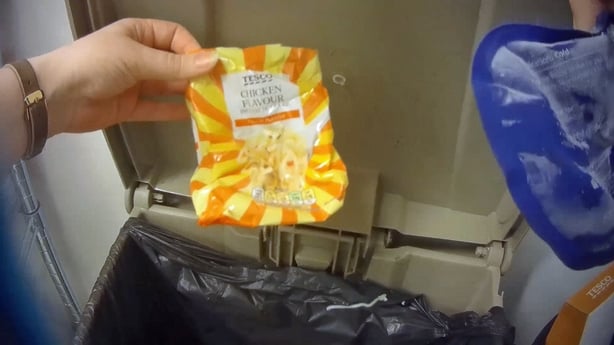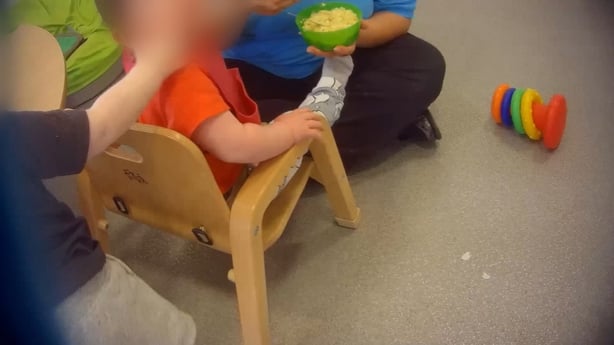 ---
Read More:
Crèche owner to stand down after concerns raised over care
External experts to review crèche management structures
---
A group of around 35 parents whose children were cared for by the Hyde & Seek chain said they are devastated by what was revealed in the programme.
The group said they trusted the crèche to "provide the standards of care it advertised and undertook to provide at all times, and fall all carers. This trust was badly misplaced".
In a statement, the group said: "This leaves us asking whether the system is fit for purpose.
"This is a question that must be answered not just for our children and for us, their parents, but also for parents throughout the country who often have no choice but to enroll their children in a childcare system that puts serious financial strain on many households.
"It is a question that must be addressed also for the many childcare professionals who offer exemplary care, but who will this morning be facing legitimate questions concerning oversight of the sector they operate within".