Anti-graffiti experts have repaired the damage done to a statue of Luke Kelly in Dublin's north inner-city.
Locals have condemned the vandal who spray-painted the eyes of the statue early yesterday evening.
The statue was erected in the musician's birthplace just five months ago to mark the 35th anniversary of his death.
Dublin City Council and the local community are appealing to anyone with information about the incident to contact gardaí.
In 2014, then Lord Mayor Cllr Christy Burke commissioned a statue of Kelly.
Vera Klute was unanimously chosen by a selection committee to design the statue on Sherrif Street, where Kelly was born.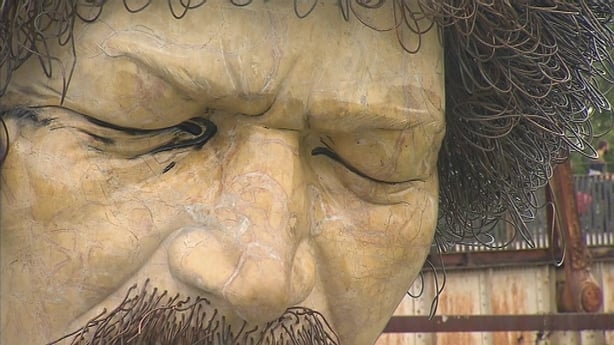 The sculpture is located beside the Royal Canal at Guild Street/Sheriff Street.
The carving of the stone head was completed in Italy and the 'hair' is made from 4mm patinated metal.
There are a number of CCTV cameras in the area and gardaí are understood to be examining these as they investigate the incident, which they are treating as criminal damage.
Local resident Dolores Byrne said she first noticed the vandalism while returning home from work in the nearby IFSC.
She said she and others were disgusted with what had happened.
Her neighbour Wendy Byrne, who lives opposite the statue, said locals were devastated by artwork being vandalised.
Philip Preston, who also lives in the area, said it was the worst thing that had ever happened in the area, as Kelly and this statue meant so much to the local community.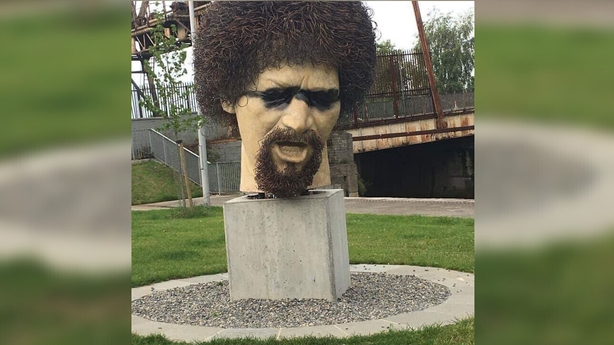 Asked if he had a message for those responsible for the vandalism, Dublin City Council Arts Officer Ray Yeats said: "There are better ways to express yourself, get in touch with us if you really want to paint, we'll show you where to paint."
There is still a little bit of work to be done to fully restore the statue to its former glory.