The statue of musician Luke Kelly on Dublin's Sheriff Street has been vandalised.
A picture posted on social media appears to show black paint across a section of the two-metre head of the late musician.
The statue was one of two unveiled in the city earlier this year to mark the 35th anniversary of The Dubliners star's death.
Dublin City Council said it was aware of the damage and will work with the artist to have the paint removed.
A spokesperson said local people in the area have given great care to the statue and it is disappointing this vandalism has occurred just six months after it was unveiled.
Dublin City Council and the statue's artist, Vera Klute, will meet a specialist contractor tomorrow to discuss how best to remove the material.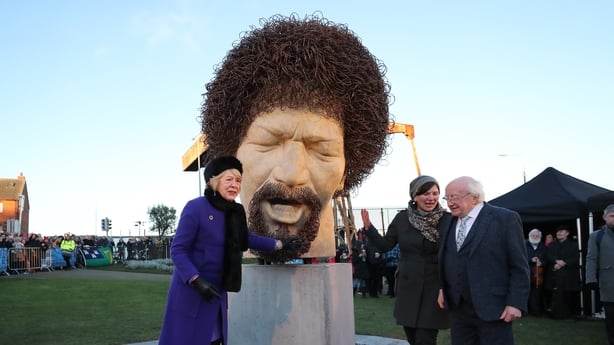 In 2014, then Lord Mayor Cllr Christy Burke commissioned a statue of Kelly.
Ms Klute was unanimously chosen by a selection committee to design the statue on Sherrif Street, where Kelly was born.
Her sculpture is on display beside the Royal Canal at Guild Street/Sheriff Street.
The carving of the stone head was completed in Italy and the 'hair' is made from 4mm patinated metal.