Up to one million litres of oil has been leaked from ESB underground cables over the past 20 years, according to confidential ESB records obtained by RTÉ Investigates.
The Environmental Protection Agency (EPA) said it has begun an investigation into the leaks after being contacted by RTÉ.
The information, which came to light after ESB whistleblower Seamus O'Loughlin, who worked for the company for more than 25 years, made a number of Protected Disclosures to the Department of Communications, Climate Action and Environment. 
RTÉ Investigates has revealed that th eleaks occurred mainly in the Duiblin area, including along cable lines close to the Grand and Royal Canals. 
Click here to view the programme.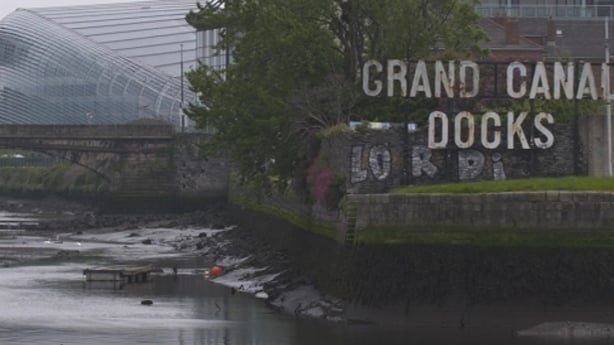 Many of the cables concerned were installed in the 1950s and are believed to have reached their expected end of life.
A spokesperson said 90% of the cables contain a mixture of mineral oil from the 1970s and a more modern oil called linear alkyl benzene.
The ESB said that all of the oil in the cables is biodegradable. 
However, the ESB, in its own internal documents, which have been seen by RTÉ Investigates, state that the leaks from these cables could present a "very high environmental impact, given the proximity to the Grand Canal".
Up to one million litres of oil has been leaked from ESB underground cables over the past 20 years pic.twitter.com/kH7pKKMSMw

— RTÉ News (@rtenews) June 5, 2019
The documents also state that the underground cable oil is "not considered compatible with watercourses and the associated eco systems, rivers and canals".
We need your consent to load this rte-player contentWe use rte-player to manage extra content that can set cookies on your device and collect data about your activity. Please review their details and accept them to load the content.Manage Preferences
In reference to one leak at the Grand Canal in 2009, the ESB internal report states that "any leakage along this section of the canal immediately manifests itself as a pollution slick on the surface of this high amenity waterway".
An ESB spokesperson has said that it takes all environmental issues very seriously, stating that "ESB Networks endeavours at all times to comply with its reporting obligations and works closely with relevant authorities".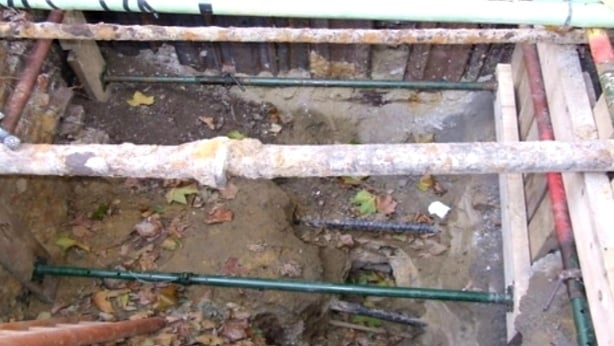 However, the Environmental Protection Agency said the first time it was contacted by the ESB about these leaks was on 27 May.
This was after RTÉ Investigates had informed the ESB and the EPA in relation to a programme about the oil leaks.
A spokesperson for the EPA said: "Given the alleged scale and duration of these incidents as reported by RTÉ and the correspondence received this week from ESB Networks, the EPA has launched an immediate investigation into the matter."