Two teenagers, arrested as part of the investigation into the murder of journalist Lyra McKee in Derry on Thursday night, have been released without charge.
The men, aged 18 and 19, were arrested in the Creggan area on Saturday under anti-terrorism legislation.
The murder of the young journalist has provoked a deep sense of revulsion in the city.
The Bishop of Derry stressed that people in Derry need to be liberated from those who killed Ms McKee on 18 April.
Tributes continue to grow at the spot where she was shot during rioting in the Creggan, with the sense of anger also evident.
The iconic wall in the heart of Derry's Bogside, which has been a canvass for political statements for decades, is displaying a new message in memory of Ms McKee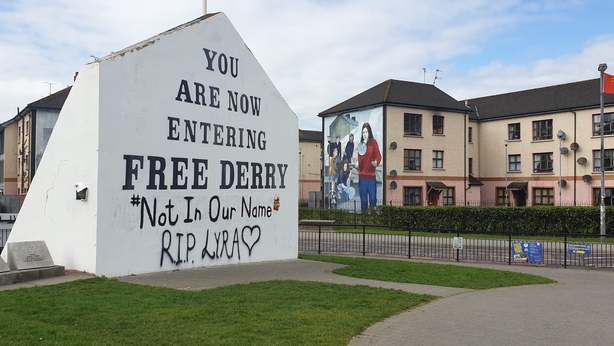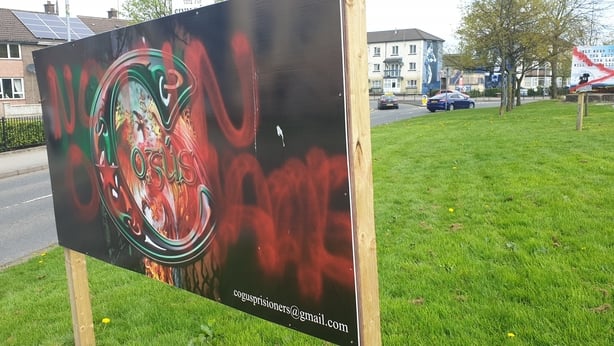 Nearby posters proclaiming support for dissident republicans have also been defaced.
The funeral of the murdered journalist has been confirmed for Belfast on Wednesday.
The PSNI has issued a fresh appeal for information.
"We have received very positive support from the community but we need to convert this support into tangible evidence that will enable us to bring Lyra's killers to justice," Detective Superintendent Jason Murphy said.
"We will continue to work positively and sensitively with the local community to achieve this," he said.