Hundreds of people gathered in the Creggan area of Derry today for a vigil to remember journalist Lyra McKee who was shot dead during rioting in the city last night.
Ms McKee, who was also a published author, was hit when a gunman opened fire on police.
A number of political leaders attended the vigil, including the DUP's Arlene Foster and Sinn Féin leader in Northern Ireland Michelle O'Neill.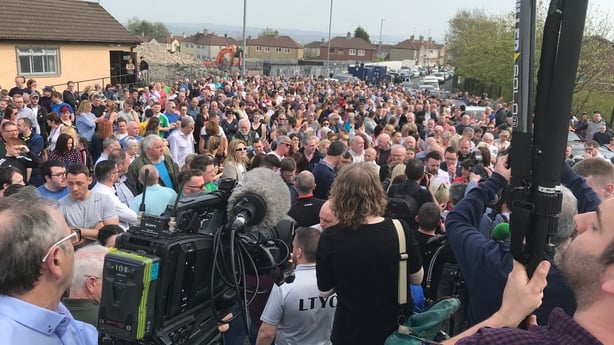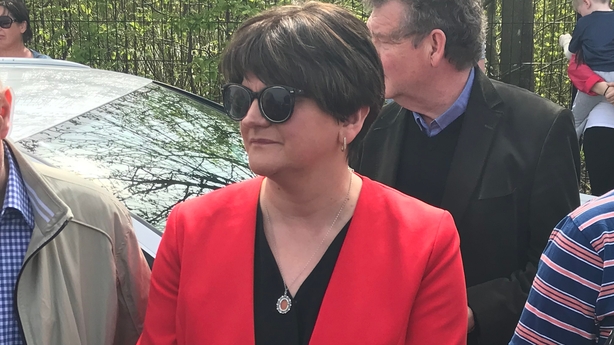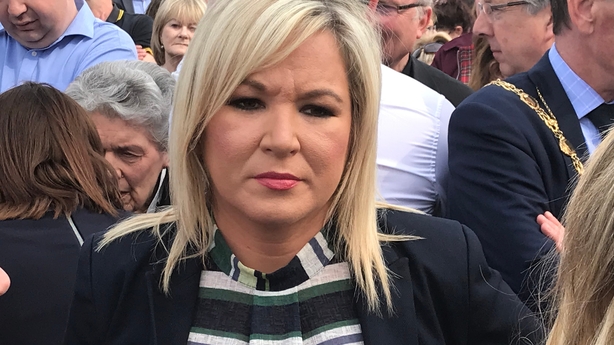 Ms McKee's partner, Sara Canning, told the crowds that they were planning to grow old together.
We need your consent to load this rte-player contentWe use rte-player to manage extra content that can set cookies on your device and collect data about your activity. Please review their details and accept them to load the content.Manage Preferences
National Union of Journalists General Secretary Michelle Stanistreet said Ms McKee's murder had shocked colleagues in Northern Ireland.
She said: "To wake up to this news on Good Friday morning is deeply disturbing. A young, vibrant life has been destroyed in a senseless act of violence.
"Our thoughts are with her partner, Sara, family and many friends and colleagues. A bright light has been quenched and that plunges all of us in to darkness.
"Lyra had a promising future as a novelist and in a relatively short career was recognised as a bright, intelligent reporter. Faber is due to publish her book, The Lost Boys, in 2020. Her death is a major loss to journalism."
---
Read More: 
President leads tributes to murdered journalist Lyra McKee
Journalist shot dead during rioting in Derry
PSNI probe dissident republican link to Derry shooting 
---
Ms McKee, 29, rose to prominence in 2014 after a blog post called "Letter to my 14-year-old self" in which she spoke about the struggle of growing up gay in Belfast.
In the five years since, her letter was turned into a short film, she became a published author with Angels With Blue Faces, and had recently signed a two-book deal with Faber & Faber, as well as appearing in domestic and international publications.
Named as one of the "30 under 30 in media" by Forbes Magazine in 2016, Ms McKee was cited for her passion of "dig(ging) into topics that others don't care about".
There will be a vigil this afternoon for Lyra McKee, the young journalist murdered in Creggan last night, at 5pm at the Guildhall #Derry pic.twitter.com/T6OFk4aFAM

— Leona O'Neill (@LeonaONeill1) April 19, 2019
Angels With Blue Faces, a non-fiction book about the Troubles-era cold case murder of South Belfast MP Rev Robert Bradford, was released in 2018 and her latest book, The Lost Boys, is due for publication by Faber & Faber next year.
The book, which described the author as a "rising star of investigative journalism", focuses on the story of Thomas Spence and John Rodgers, who vanished near the Falls Road in west Belfast in November 1974.
In an earlier piece about the book, agent Janklow and Nesbit said: "Lyra is a 27-year-old investigative journalist who grew up on Belfast's Cliftonville Road, just off the infamous Murder Mile, the area which saw more casualties per square foot than any other part of the city during the Troubles.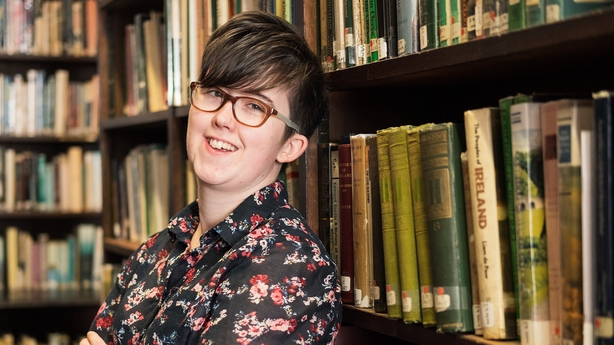 "Lyra is fascinated by the recent history of the city; her focus as a journalist is the indirect ways the violence of war plays out, through its secondary waves of victims, and through the way trauma is passed on to subsequent generations.
"Like Anna Funder's Stasiland and Andy O'Hagan's The Missing, The Lost Boys will be an investigation, but also a portrait of a place; of Belfast and of the Troubles, at the first moment in time where it's become possible to write about them historically (as well as, alas, a moment where tensions are rising once again)."
Ms McKee's friend, documentary maker Alison Millar said they were due to have dinner in Belfast tonight with two other friends, author Anna Burns and journalist Darragh McIntyre.
Ms Millar said she was planning to cook lasagne and chips as a treat for Ms McKee tonight because she had been attending slimming classes.  
"We are in a state of disbelief," she said.
"Lyra had such a life ahead: she was in love, she had a publishing deal, she was such a beautiful human being, she would give you the shoes off her feet. We can't believe she is dead. "
Another of Ms McKee's friends, fellow journalist Susan McKay, described her as a lovely person who was full of life, love and creativity.
Speaking on RTÉ's Today with Katie Hannon, she said the manner in which Ms McKee died was devastating.
Ms McKay said: "She was brim full of live and love and creativity. She was in love with her partner and she had been caring for her mum who she was devoted to in Belfast before that.
"She loved her writing and she was so generous, she always thought about other people. She was just absolutely the antithesis of everything that's believed in by the kind of people who got those young people out on to the streets in Derry last night."
We need your consent to load this rte-player contentWe use rte-player to manage extra content that can set cookies on your device and collect data about your activity. Please review their details and accept them to load the content.Manage Preferences
NUJ Assistant General Secretary Seamus Dooley described the 29-year-old as a journalist of courage, style and integrity and a woman of great commitment and passion.
"I have no doubt that it was that commitment which led to her presence on the streets of the Creggan last night, observing a riot situation in the city. She had tweeted just minutes before being hit by a bullet. She had also spoken to a journalistic colleague from the riot scene."
He added: "After working in the Belfast Telegraph Lyra enjoyed the freedom of being a freelance journalist and was developing a growing international audience for her work. She worked hard and was noted for her determination.
"This killing serves as a reminder of the ongoing instability in Northern Ireland and must serve as a reminder to those in positions of political leadership to end the political deadlock. Our thoughts are also with the members of the PSNI, especially those who came to Lyra's assistance after she had been struck by a bullet." 
Ann Travers, whose sister Mary was murdered by the IRA in 1984, said Ms McKee was a "kind, gentle, witty and stubborn soul".
"I have just heard, that my lovely friend Lyra was murdered tonight in Derry. I just can't believe, that this witty, clever human being has been taken... Feel sick."
Fellow journalist Peter McGuire said Ms McKee was a "gifted writer, a kind person and so generous with her time and knowledge".
"So young - horrific & heartbreaking news from Derry tonight," he tweeted.