Refugees and asylum seekers living in direct provision and DCU staff and students have joined forces in an artistic collaboration.
The exhibition was unveiled at the university today as part of its Anam Arts Festival.
The artists are all participants in the Mellie storytelling project, which runs at DCU as part of its 'University of Sanctury' programme.
Participants in the exhibition were asked to chose a photo from their own personal collection that tells a story about their lives.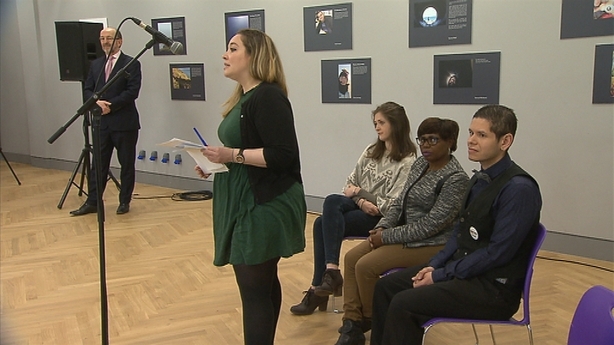 Mellie is a storytelling project that pairs people living in direct provision with student and staff volunteers at DCU.
It is envisaged that direct provision residents will improve their English and learn about Ireland and Irish culture.
DCU volunteers get the opportunity to meet people who have moved to Ireland to seek asylum and learn about their lives and experiences.