Work on new temporary accommodation at a secondary school in Trim Co Meath has been suspended after a discovery of what is believed to be underground tunnels.
It is thought they were part of the old Trim jail, which was demolished in the 1950s.
Workers who were preparing foundations for prefabricated classrooms at Scoil Mhuire Secondary School came across the structures last week.
Local Fine Gael Senator Ray Butler has obtained images of what has been found and from these photos it appears the remains of the underground cells are still intact.
The jail opened on the site located on Castle Street in 1834 to replace one on the far side of the river.
This new jail only operated until about 1870, before being converted into an industrial school.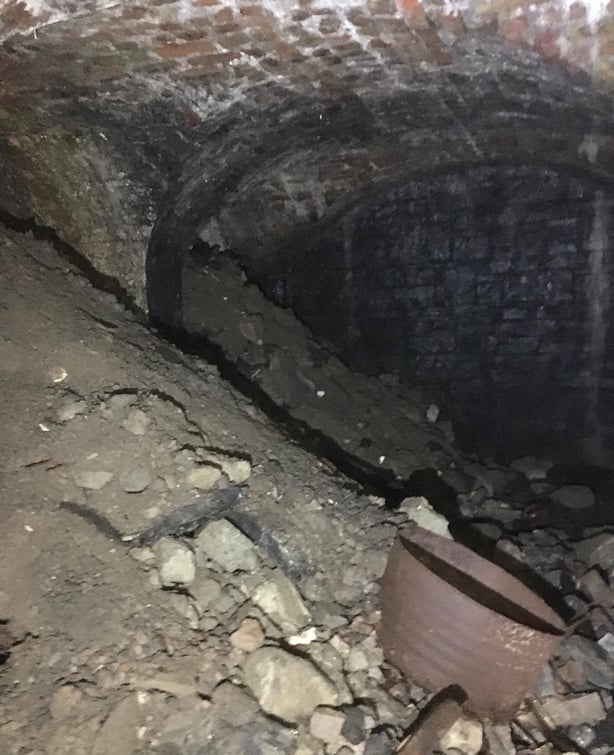 In 1912, John Kelly, an assistant teacher in the school, was killed in the schoolyard by a group of boys who were armed with brushes and sticks.
Chairperson of Trim Tourism Network and Vice Chairperson of Boyne Valley Tourism Michael Hughes said the discovery was a significant development for tourism in Meath.
He said it would be fantastic to see this story to development.
Principal of Scoil Mhuire Secondary School Jacqueline Maher told RTÉ News that the school has written to all parents and guardians, informing them of developments and ensuring the health and safety of the 825 students is a priority.
In a statement to RTÉ News, a spokesperson for the Department of Education said the area of the school site where the discovery was made has been sealed off and the school authority has appointed a structural engineer to carry out an assessment of other areas of the site.
The spokesperson said the school authority has informed the local authority and the Heritage Council of the discovery.
The consultant appointed to assist the school with the delivery of the prefabs is currently exploring alternative locations on the school site.