A senior garda officer has begun a legal action to have the High Court direct the Garda Commissioner to lift his suspension immediately.
The Assistant Commissioner in charge of the Eastern Region, Fintan Fanning, was suspended by the Garda Commissioner Drew Harris last week on foot of a GSOC investigation into allegations made against him.
Assistant Commissioner Fanning claims the suspension is "unlawful", "unprecedented", "bizarre" and makes "absolutely no sense" and that "no procedures were followed at all".
Assistant Commissioner Fanning has been a garda for 38 years, is the longest serving Assistant Commissioner and has four Masters degrees in related disciplines.
We need your consent to load this rte-player contentWe use rte-player to manage extra content that can set cookies on your device and collect data about your activity. Please review their details and accept them to load the content.Manage Preferences
He told the High Court he first became aware on 3 December that the Garda Ombudsman had received a protected disclosure from a rank-and-file garda.
He was informed that the garda alleged that while travelling to Templemore Training College he was contacted by a senior officer and told he was no longer on the Armed Support Unit course following an intervention by Assistant Commissioner Fanning.
However, the Assistant Commissioner says the garda was intending to attend the training course even though he "had been unsuccessful in" and "failed to pass ... the selection process".
He says "various officers" had "expressed concerns" and that there was also a concern "relating to access to firearms and the obvious safety and security issues arising".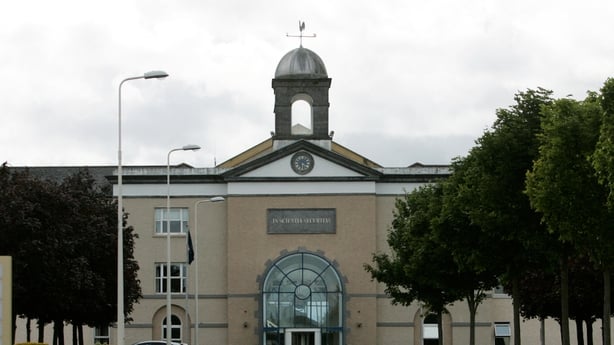 The garda also alleges that he was suspended from duty three months later following a recommendation by Assistant Commissioner Fanning, arising out of an incident of assault in a hotel in which the garda claims he was the victim.
The Assistant Commissioner says this refers to an allegation that a garda had been involved in an assault on a female and was investigated in the usual way.
He also says, however, that any decision on the suspension of the garda was made not by him, but by an Assistant Commissioner at Garda Headquarters, who had national responsibility for discipline.
Assistant Commissioner Fanning says complaints to GSOC and subsequent investigations are not unusual and he has no difficulty accounting for his role in both matters, which he says were in his normal role as senior garda manager.
However, he says he was "somewhat taken aback" at the classification by GSOC that the offence under investigation was "misconduct in public office", an offence he says he believes has never been prosecuted in this jurisdiction.
He also said: "It is unclear to me exactly what I'm been accused of as my actions were taken in my role as Assistant Commissioner in the usual manner in accordance with garda procedures."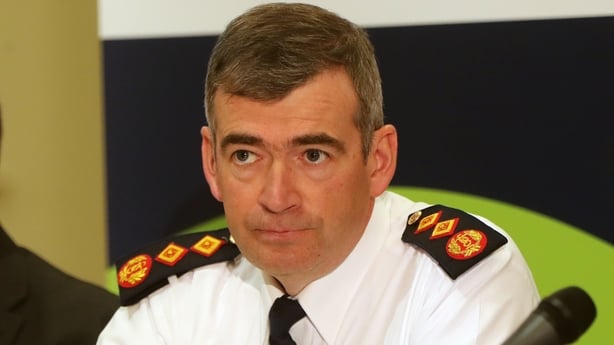 The Assistant Commissioner also says he received a letter from the Garda Commissioner two days ago.
He says that Mr Harris told him this was "a criminal investigation in respect of a serious allegation – namely Misconduct in Public Office", the "suggested offence is triable on indictment", it carries "a penalty of up to life imprisonment" and "there was no alternative to suspension pending the conclusion of the GSOC investigation".
He says he was shocked at the Garda Commissioner's decision to suspend him "without any notice to me or any opportunity to explain or clarify" any of the commissioner's concerns.
He says he felt it was "very unfair" that he was treated this way "after almost 40 years service in An Garda Síochána".
Assistant Commissioner Fanning is due to retire next August and claims "the decision to suspend him can be equated to a dismissal" and "an end" to his career.
He says the suspension is "in breach of fair procedures, garda policy, the rules of natural justice and should be overturned immediately". He also claims GSOC was surprised at the decision to suspend him.
The Assistant Commissioner's application is ex parte, which means only one side was represented in court today.
The case is due back before the High Court next Tuesday.