New figures suggest there has been a spike in the illegal trade in fireworks with a knock-on impact on emergency services.
Gardaí have confirmed to RTÉ's Morning Ireland that 2017 saw the largest amount of firework seizures in five years while anti-social attacks on Dublin Fire Brigade crews were at their highest in four years.
Gardaí made 183 seizures of fireworks last year compared to 132 in 2016 and 92 in 2015. Explosives linked to the seizures were valued at €5,330 although many of the seizures did not have a recorded value.
Dublin Fire Brigade also reported an increase in anti-social behaviour last Halloween.
There were four attacks on fire crews in the run up to, and on the 31 October. On Halloween night the service dealt with 520 callouts to fires across the city.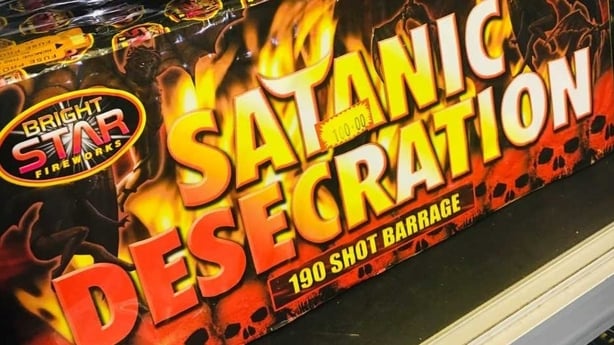 A spokesperson for Dublin Fire Brigade said that three people have already been injured by fireworks this year, including a teenage girl in Co Cork who suffered life-changing injuries.
Darren O'Connor, Sub Officer in the Dolphins Barn Fire Station, described how one of the station's engines was badly damaged by youths throwing rocks over the weekend.
The vehicle's window was smashed twice, sending shattered glass on top of the fire crew. There were no injuries in the incident, however, the appliance now has to undergo repairs.
"Sometimes in areas we are attacked with fireworks - rockets and bangers are thrown at us. Last year a firefighter suffered a perforated ear drum when a firework landed close to the appliance," Mr O'Connor explained.
Under Irish law, which was updated in 2006, fireworks can only be used by professional operators in organised displays, not by the general public.
In Northern Ireland the law is slightly less restrictive so a number of licensed retailers operate across the region.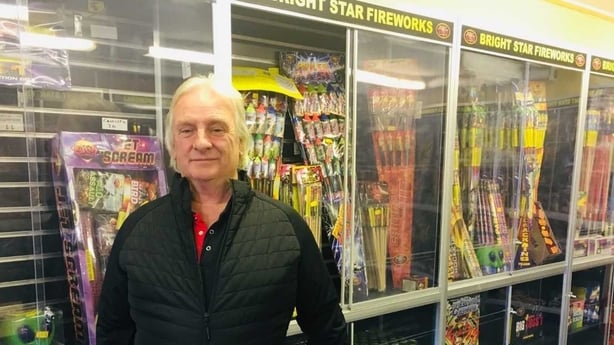 Thomas McKevitt, who owns the Firework Specialist store in Newry, said the laws in Ireland are leading to sales on the black market.
"It is the only country in Europe that doesn't sell fireworks over the counter. It is totally ridiculous. They have criminalised them for no apparent reason."
Mr McKevitt, who has operated his shop for almost 20 years, warned that fireworks sold on the black market in Ireland could be sub-standard and dangerous.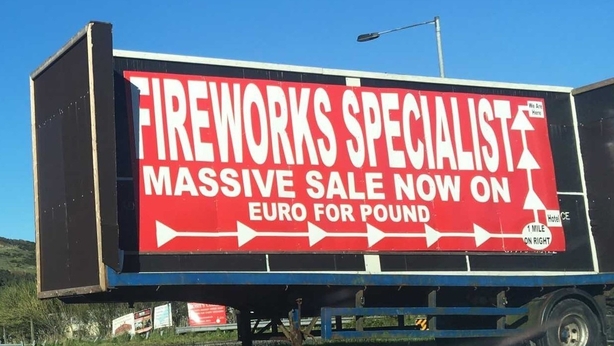 "Fireworks could be stored in sheds where the dampness would get at them. The firework won't go off the way it should. It could explode in your hand rather than sizzle the way it is supposed to and go into the air."
Mr McKevitt said a change in the law would lead to licensed operators opening stores in the Republic.
"The legislation is very old, it is 19th century which is really a joke in this day and age. If the Government in the South did legislate to make fireworks legal you would have shops like this monitored, with CE regulated fireworks."