A former senior Military Intelligence officer has questioned Ireland's readiness to deal with the fallout of the current tensions between European countries and Russia and the commitment at political level to strengthening the State's defences against hostile espionage activity.
His remarks come as the Government has said Ireland will carry out a security assessment of Russian diplomats in Ireland with a view to possible further measures in the wake of the poisoning of former Russian spy Sergei Skripal and his daughter Yulia in the UK on 4 March.
Former deputy director of Military Intelligence Michael Murphy raised concerns about Ireland's ability to carry out such an independent assessment.
Speaking on RTÉ's This Week, the retired Lieutenant Colonel said: "That decision must be made on good information and good intelligence and you have to ask 'how good is our intelligence'?
"We do not have a civilian intelligence agency. We have Military Intelligence and we have Garda Intelligence.
"I'm hearing a lot that our European partners will be helping us as well in making that assessment. One has to understand that there is no such thing as a friendly foreign intelligence service - all intelligence services have a purpose and some foreign intelligence services have the purpose of the economic well being of their own country.
"So you cannot depend on foreign intelligence agencies to help your decision."
---
Read More: 
Ambassador: Expulsion of diplomats would be 'unfriendly' act
EU leaders agree Russia 'highly likely' behind spy attack
Russia to expel 23 British diplomats as crisis deepens 
Who is double agent Sergei Skripal? 
---
The Russian Ambassador to Ireland responded during the week to questions about possible expulsions of diplomats, saying that they would be considered "an unfriendly option, that is certain".
Yury Filatov said he hoped Ireland will use its "common sense" in assessing any action it may take in the wake of the poisoning of the Skripals in Salisbury.
Mr Skripal, 66, and his 33-year-old daughter, have been in a critical condition in hospital since being found unconscious on a bench outside a shopping centre.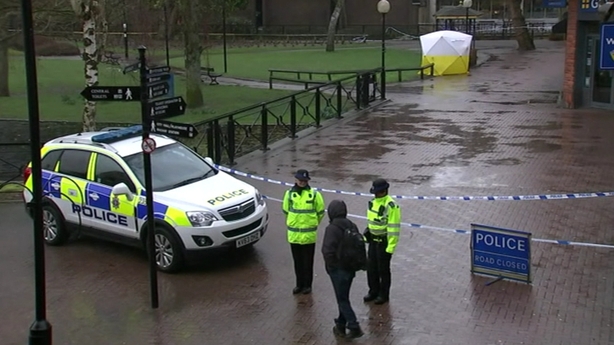 In his assessment of how ready Ireland would be to deal with any retaliation by Russia to such a move, Lt Col Murphy said that "we are at the naive, ignorant stage. We are very susceptible. We depend on the UK. We're not making our own decisions at this stage.
"If you take our Defence Forces, we don't even know what's in our own skies, we don't have the capability, so we depend on the UK to tell us that. And in our cyber-defence, we're at the level of complete ignorance in relation to cyber-defence."
He said there was an undue focus on embassy activity, and questioned the adequacy of Ireland's readiness to deal with cyber threats.
"Today espionage is conducted not just by human intelligence, embassies on the ground or whatever, but mostly now by cyber. If you look at the cyber-defence in this country, it's basically non-existent.
"You ask any Government minister, 'what is our budget for cyber defence?' They'll say 'it's over there in the Department of Communications' and probably farmed out to a civilian organisation at the moment.
"So therefore, the whole idea of the embassy is not [the only] thing we should be frightened about, there's the whole, more damaging, capability in cyber and that is something we should be looking at rather than getting concerned with embassies."
Lt Col Murphy also raised concerns over high level data security and said that political decision makers were "not listening" to intelligence concerns.
He said: "We have Government ministers using commercial emails.
"So you can have a foreign intelligence agency listening in to what your bottom line is, so when you go to negotiate, they already know what you're bottom line is. You can take it that a lot of foreign intelligence agencies are already in our system and it's just a matter of the right time for that to be switched on or off. 
"If there's an attack on our critical national infrastructure, our electricity, our water will be turned off and that is the level that we're at. We're not even thinking about this and bringing this together in a national security policy".
He added: "When I left the army, we knew how serious a problem we have. Our people are trying to influence the decision makers. They're not listening. If the troubles in Europe continue at the level they are at and they are ratcheting up, we will discover how immature our system and our defence of this country is. We are at the lowest level possible."
Asked about some of the concerns raised by Lt Col Murphy, Minister for Finance Paschal Donohoe said Ireland was obliged to consider it options in support of the UK.
He said: "The Taoiseach has indicated that in light of the information and assessment that was shared with him at the European Council, it is appropriate that Ireland conduct a review of this matter here within our own jurisdiction and that is what was happening.
"If we were not indicating our willingness to do so we would face charges then of not acting in support of a country that is an ally of our own.
"In relation to a matter of national security or a matter where there are consequences within our own jurisdiction for activity that has happened elsewhere, it is the Irish Government that should do that work and that is what is happening."