The Mental Health Commission has warned that Health Service Executive mental health services risk being removed from the register of approved centres if they do not improve compliance.
The commission has published its annual report for 2022, which includes a report on the inspection of 66 approved in-patient centres.
The report found that there had been an "overall and continued improvement and compliance across all services" when comparing pre and post-Covid-19 figures.
Just under half of the approved centres achieved 90% compliance or higher and no service had less than 71%.
However, four key areas around premises, individual care planning, risk management and staffing, had compliance levels of less than 70%.
Chief Executive John Farrelly said it can now "undeniably" be said that standards in those four areas "are simply unacceptable, as they were in 2021 and in many years prior to that".
The commission has written to the HSE, seeking an updated action plan to address "significant issues" from its report, particularly in these four areas.
Mr Farrelly said that the overriding message from the report was that poorly performing centres need to comply or face the prospect of not being re-registered as an approved centre.
He said: "Being compliant with these and other regulations, which, lest we forget, are minimum standards, is the very least that people living in the areas served by these centres deserve".
When it came to regulations regarding premises, 27% of centres were compliant; a decrease from the previous year when that figure was 33%.
Mr Farrelly said that many premises are "simply not fit-for-purpose for a modern mental health service".
"Compliance with the regulation on-premises has been low over the past five years, most particularly in a number of HSE premises", he said.
Mr Farrelly called for a "targeted, funded, strategic capital investment programme", which he said was "urgently required now in the public system".
Inspector of Mental Health Services Dr Susan Finnerty said that some of the centres are "completely outdated and shouldn't be providing a mental health service, they need replacement", while others were in need of refurbishment and structural work.
She said that as centres age, with a lack of ongoing maintenance, some of them need quite a lot of refurbishment.
"It hasn't been happening as quickly as we'd like to see. We are in communication with the HSE about this, they know we are extremely concerned about this," she said.
Dr Finnerty said that everyone wants to live in a nice and well-kept place and that people stay in publicly funded areas because they have to, "deserve at least for their surroundings and environment to be in a way that respects their dignity".
Just over 30% of centres were non-compliant with regulations around individual care planning.
Mr Farrelly said that individual care plans are the blueprint for a resident's care, treatment and eventual recovery, and while clinical leadership was evident in some centres, in others, "the basic concept of care planning does not seem to have been understood or appreciated".
"Goals are vague and meaningless and obviously not developed with residents," he said.
Dr Finnerty said progress in this area has been "very slow" and that this was "very unfair to the service users that they don't have a good, meaningful recovery-focused care plan".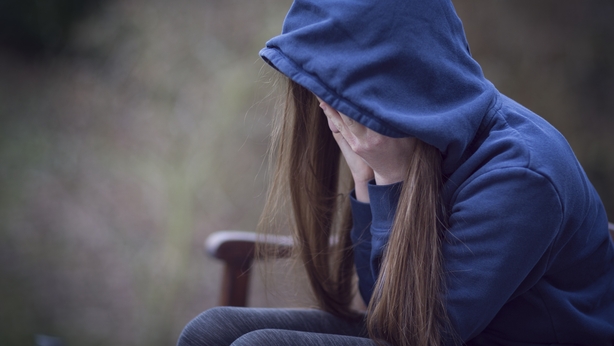 In a statement, the HSE welcomed the report and the acknowledgement of a continued positive trend in some areas and said there had recently been "significant investment" in mental health premises, including the new National Forensic Mental Health Service in Portrane, which replaces the old Central Mental Hospital.
It said the capital budget increased to €27.3m in 2023, including a recurring fund of €6m, which "has been available over the past three years to invest in minor works across community and inpatient services".
However, the HSE also said it is "aware that there are areas requiring further improvement".
It said that HSE Mental Health is developing a detailed action plan in response to the findings of the report, which is due to be completed and shared with the commission in July.
In her report, based on her inspection of the 66 approved centres, Dr Finnerty also strongly cautioned against what she called an "apparent inclination" by some providers towards providing institutional care for vulnerable groups.
Dr Finnerty acknowledged it was cheaper and easier to admit a person who requires some level of support to a large mental health centre with 20 or more beds than to source a more appropriately sized supported residence.
"There is a real risk that we are beginning, as we did in the past, to once again re-institutionalise people who are mentally ill, elderly or who just do not 'fit in' to society", she said.
She said that all citizens need to be provided with rights-based personalised care in their communities, or we risk "once again, becoming a society that locks away vulnerable citizens".
Dr Finnerty said there are around 2,000 people receiving long-term mental health care in in-patient units or HSE residences all over the country.
About 900 of these are in 28 centres that provide for long-stay care.
Dr Finnerty said: "We haven't really seen a great decrease in those numbers of centres. One of the problems I think is happening is that even as beds empty in those units, they are being filled again, and this is continuing to perpetuate, so we are not seeing a reduction in people living in these settings. This is continuing to institutionalise people"
She said that the answer to this is more rehabilitation teams and rehabilitation centres, as well as community teams to prevent people being hospitalised in the first place and more rehabilitation in the supervised residences currently in the community.
"There aren't enough rehabilitation teams, they need more staffing on them, and we need more early intervention services", she said.
Housing body provides 'pathway to independent living'
The ideal scenario is allow people to integrate back into their own communities.
Hail is a housing body that provides housing for people moving out of mental health services.
Mental health tenancy sustainment worker Brian Riordan said the organisation wants to ensure there is a "pathway to independent living, integrated into the community".
It takes referrals from the HSE and then works with it, and local authorities to provide a "bespoke care plan" for the individuals.
"We look to provide housing for people who have enduring mental health difficulties. We support people to settle into a tenancy, and the logistics of it, so bills, utilities, household items.
"We also look to a wider care plan, working with community mental health teams.
"We're working towards recognising peoples potential, maybe interms of employment, education or volunteering in the community," Mr Riordan added.
The approved housing body has properties in several locations around the country, including Louth, Meath, and the greater Dublin area.
Mr Riordan said that Hail is hoping to extend this service to other areas.
In her report, the Inspector of Mental Health Services also called for greater funding for the sector.
Dr Finnerty said mental health spending has been between 5-6% of the total health budget in recent years, but described this as "very low" compared with other countries like the UK.
She said that funding levels should be at 10% of the health budget, which was proposed in Sláintecare.
"Budget 2023 sees an additional €72 .8 million of funding for mental health services, including €14 million of new developments and €43 .8 million for existing level of services. There will be €10 million in mental health capital funding. This is, of course, welcome, but we are still a long way off from reaching the 10% of health funding proposed by Slaintecare".
The report also made a number of other findings.
In 2022, 28 approved centres faced enforcement actions, compared with 20 the previous year.
There were also improvements.
When compared with the previous year, seclusion rates dropped by more than a third in 2022 (down by 36%), while instances of physical restraint also decreased by 18% in the same period.
There were 19 child admissions to adult units in 2022, a decrease from 32 admissions in 2021.