The HSE has said it will begin a review of all open Child and Adolescent Mental Health System cases this week focusing directly on children and adolescents who have not been monitored for six months or more.
It follows a report by the Mental Health Commission which has highlighted significant deficits in the Child and Adolescent Mental Health System (CAMHS).
Due to what the Inspector of Mental Health Services has described as "serious concerns and consequent risks for some patients", Dr Susan Finnerty has produced an interim report in an effort to address risks in four out of five Community Health Organisations (CHO) that she has inspected so far.
Dr Finnerty has called for an immediate clinical review of all open cases in all CAMHS teams.
The HSE said that it received a draft of the MHC review late last year and has taken necessary actions to address issues raised in relation to individual service users.
That report highlights a dysfunctional system of long waiting lists, clinical governance and staffing problems, children who have got "lost" in the system, a lack of capacity to provide appropriate therapeutic interventions and a lack of emergency CAMHS out-of-hours services.
The inspector found that lack of governance in many areas is contributing to some "inefficient and unsafe" CAMHS services, through failure to manage risk, failure to fund and recruit key staff, to look at alternative models of providing services when recruitment becomes difficult, and a failure to provide a standardised service across and within CHOs.
There was evidence of some teams not monitoring anti-psychotic medication in accordance with international standards.
Consequently, some children were taking medication without appropriate blood tests and physical monitoring, which is essential when on this medication.
The HSE review will focus particularly on physical health monitoring for those young people who have been prescribed neuroleptic medication.
The HSE expects that there will be up to 4,000 children in these categories and it aims to have the review complete by May this year.
A key recommendation of the interim report by the Mental Health Commission was that the HSE undertake a clinical review of cases within the CAMHS service that remain open.
The HSE said it is putting the necessary plans in place to carry out the review so that it can be assured that children and young people in the service "are receiving appropriate and timely care reflective of their current and future needs".
It said, based on the review, it will arrange further clinical follow-up for any child if it is required and will make direct contact with parents or guardians as necessary.
There are 20,000 open cases in CAMHS, according to the HSE, and there are 73 CAMHS teams across the country.
Maskey review
Dr Finnerty's findings come a year after a review by Dr Seán Maskey into the care received by children and young people at South Kerry Child and Adolescent Mental Health Services between July 2016 and April 2021.
The Maskey review found that the care received by 240 young people did not meet acceptable standards. Dr Maskey found "unreliable diagnoses, inappropriate prescriptions, poor monitoring of treatment and potential adverse effects" which exposed many children unnecessarily to the risk of significant harm in South Kerry CAMHS.
The review by the Inspector of Mental Health Services follows concerns that similar risks to those found by Dr Maskey were were present in other parts of the country.
Dr Finnerty inspected the provision of CAMHS in five out of nine Community Healthcare Organisations including CHO3 (Clare, Limerick, North Tipperary/East Limerick), CHO4 (Kerry, North Cork, North Lee, South Lee, West Cork), CHO5 (South Tipperary, Carlow, Kilkenny, Waterford, Wexford), CHO6 (Wicklow, Dún Laoghaire, Dublin Southeast) and CHO7 (Kildare/West Wicklow, Dublin West, Dublin South City and Dublin Southwest).
We need your consent to load this rte-player contentWe use rte-player to manage extra content that can set cookies on your device and collect data about your activity. Please review their details and accept them to load the content.Manage Preferences
Issues with follow-up case
The report notes that children and young people accessing child and mental health services with open cases had been "lost" when it came to follow-up care. In some cases children and young adults did not have an appointment for up to two years.
These included some who had reached their 18th birthday with no planning, discharge or transition to adult services, or any advice about medication, and others who should have had follow-up appointments including for review of prescriptions or monitoring of medication.
It says there were 140 "lost" cases in one team - which means children who should have had follow-up appointments, including for a review of prescriptions or monitoring of medication, did not have an appointment.
However, the HSE has said that those 140 cases were proactively identified and dealt with by the CHO in question and were never "lost". It says it was the CHO - in this case HSE Mid West Community Healthcare - that told the Mental Health Commission (MHC) about it, not the reverse.
According to the HSE, in March 2022, a Healthcare Record Review was commissioned in respect of one of its CAMHS teams in the Mid West because it had a deficit of senior clinical capacity and this process led to an examination of all open cases within that team.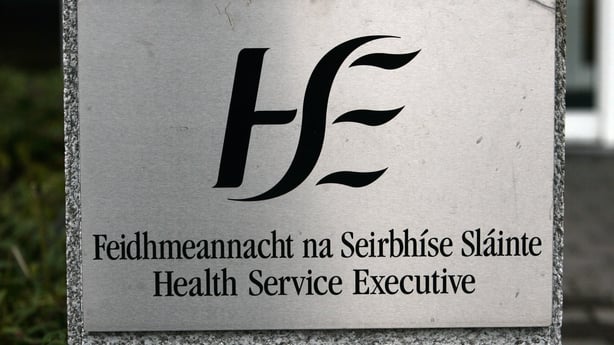 It was this point, it says, that service users who required follow-up were identified and that they received appropriate care, including face-to-face appointments, tele-health appointments, clinical reviews, and discharge and referral to other services, as necessary.
"All children on the caseload of this team have now received the required follow-up care, and no adverse impacts have been identified for any of the children involved."
Call for immediate clinical review of all open cases
Despite this, the report recommends that the HSE initiate an immediate clinical review of all open cases nationwide.
The HSE has said that it is putting the necessary plans in place to carry out a review so that it can be assured that children and young people in the service are receiving appropriate and timely care reflective of their current and future needs.
In a statement, it said: "We will arrange further clinical follow-up for any child where that may be required from this review and will make direct contact with parents or guardians as necessary."
The report notes "a large variation" in both the number of children on waiting lists and the length of those waiting lists across CHOs and internally within CHOs.
Across the clinical files examined, 4% of children were waiting for over 12 months for an assessment appointment and 28% were waiting for more than three months. Rates for acceptance of referrals varied between 38% and 81%.
---
Read More:
'I lost out on a good eight years of my life'
Findings in CAMHS report 'unacceptable' - Tánaiste
HSE to review child care of North Kerry CAMHS service
---
Families say children deteriorated waiting for assessment
The review found young people and their families were "frustrated, distressed and are trying to cope with deteriorating mental health difficulties" while waiting for lengthy periods on waiting lists for essential services.
Parents expressed concern how their child had deteriorated while waiting for an assessment which the MHC says is of "grave concern", as there is a "small window of opportunity" to provide early treatment of mental illness or distress to prevent long-term difficulties and illness progressing into adulthood.
GPs told of "frustrating attempts" to get a child assessed and having to resort to sending a child to the Emergency Department in local hospitals to obtain a psychiatric assessment.
It also found that all CAMHS teams were significantly below the recommended staffing levels and the Mental Health Commission met staff who were working beyond their contracted hours, who were burnt out and frustrated by not being able to provide what they saw as a safe and effective service.
Due to the difficulty in recruiting and retaining CAMHS consultant psychiatrists, there were difficulties in filling permanent consultant posts. Some were covered by locums which had implications for the continuity of care.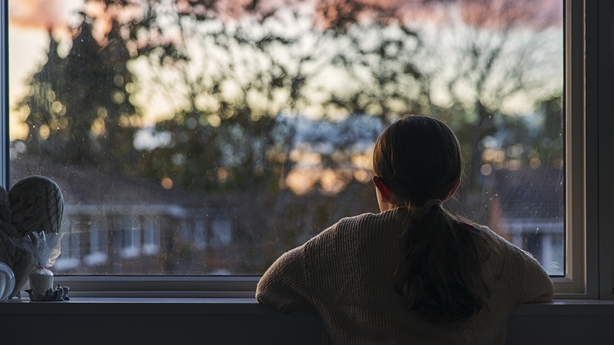 In one CHO, a consultant worked full-time, but no other consultant covered their work while they were absent, resulting "in seriously ill children" waiting until that consultant was back on duty, with other team members trying to "hold" the child safely until the consultant returned.
This resulted in incidents being logged as there was no clinical cover to assess and treat emergency cases. One child waited four days in the Emergency Department until they could be assessed by a consultant psychiatrist.
In three teams, up to three different consultants provided cover which caused confusion for the teams, and in some cases the team was unsure how this consultant cover was actually working.
In two CHOs, other consultants from outside the CHO provided clinics at weekends or in the evenings.
Dr Finnerty said there is "little consideration" given to looking at alternative models of service provision that would lessen the impact on children of staff shortages.
"The same service structure remains in place even though it is creaking at the seams with increasing risk to children for whom the service is provided," she said.
In some areas reviewed, risk management was poor, with lack of communication and lack of actions to mitigate risks.
There was limited understanding in a number of teams as to what constituted a risk, how it was assessed and how it was escalated.
Frustrated teams felt no point in escalating risk anymore
Some CAMHS teams were so frustrated, according to the commission, that they didn't "bother" to escalate risk anymore, because they felt there was no point, resulting in "a haphazard documenting of risks and minimialist generalised actions recorded on the CHO register".
A lack of integration of care and treatment with consequent disagreements over which organisation/service should provide assessment and treatment for a distressed child was evident in many services.
People spoke about a "blame game" over which organisation was allowing access to treatment, or who was not communicating with whom.
Consequently, the MHC says the children (and their families) were not at the centre of a treatment plan and "lost out due to internal squabbles".
"The result of this is the understandable frustration of parents and GPs, who then refer to CAMHS, although those children do not meet the moderate to serious mental illness criterium of CAMHS. Sometimes, they are then referred back to the primary care or disability services to wait once again on a long waiting list," according to the report.
Gaps in the current service
HSE National Clinical Director of Integrated Care, Dr Siobhán Ní Bhríain, has acknowledged that there are many challenges in the current service which "can be continually enhanced to better respond to young people in need, and we continue to work hard to improve the services we provide".
She has confirmed that the HSE is "further developing" CAMHS teams and youth mental health responses, developing specialist services and clinical programmes to support children and adolescents experiencing mental health difficulties, further developing suicide prevention programmes, investing in mental health in primary care, modernising forensic services and building digital platforms for easier access to services.
"Notwithstanding this investment, we know that there continues to be gaps in the current service, including levels of access, adequate levels of staffing/infrastructure and lack of consistency in the quantity and quality of services provided."
As well as recommending a clinical review of all open cases in all CAMHS teams, Dr Susan Finnerty has also recommended that the Minister for Mental Health ensures, as a priority, immediate regulation of CAMHS, under the Mental Health Act 2001.
The MHC says that having a service with no oversight or regulation leads to failure and that because it does not regulate the CAMHS community service, it has no power to compel change.
While it can monitor actions around escalations of risk, the Mental Health Commission says it has no legal power to enforce any action.
Minister of State for Mental Health and Older People Mary Butler has welcomed the report and has noted that "extensive engagement" between her department, the HSE, and the commission regarding the findings of the interim report continues to take place.
"It is essential that the review of open cases takes place to ensure that all children and young people are receiving the appropriate care they need," she said.
'Major CAMHS improvement process under way'
While the report raises serious concerns, it does point out that some parents spoke about "excellent care that their child received" once accepted from waiting lists and about the support they received as parents.
HSE Chief Operations Officer Damien McCallion said the HSE has "a major CAMHS improvement process under way".
"The HSE engaged with the Inspector of Mental Health Services in the course of her work and where specific concerns were identified, we immediately put in place targeted actions plans to address them. In the case of all children where concerns have been raised by the MHC in their report, these have been managed directly by the service caring for them."
Ultimately, as is pointed out in the report, all children have a right to enjoy the highest attainable standard of physical and mental health under the UN Convention on the Rights of the Child.
However, Dr Susan Finnerty said this right may have been breached for many children with mental illness in the CHOs reviewed to date.
Dr Finnerty's work is continuing with her examination of the remaining four CHO CAMHS, which will involve further meetings with young people, parents and stakeholders before her final report is published later this year.
Parents or guardians with concerns or queries about children currently attending CAMHS can contact their child's team directly, or they can call HSELive at 1800 700 700.