The interim report by the Mental Health Commission on the HSE-run Child and Adolescent Mental Health Service details serious failings of children being "lost" to follow-up appointments and review, long waiting lists, the lack of capacity to provide therapeutic interventions and the lack of emergency and out-of-hours services.
These failings are playing out and impacting on the lives of children and their families in CAMHS areas across the country.
One of the CAMHS areas reviewed by the Inspector of Mental Health Services, Dr Susan Finnerty, is the North Kerry CAMHS area.
Ricky*, who is 20, was under the care of North Kerry CAMHS for around eight years. He lives near Listowel in Co Kerry.
He feels he has been failed by the CAMHS service in North Kerry, and that its impact on him robbed him of his teenage years.
Ricky is autistic and, when he was still in primary school, he began to suffer with severe anxiety.
We need your consent to load this rte-player contentWe use rte-player to manage extra content that can set cookies on your device and collect data about your activity. Please review their details and accept them to load the content.Manage Preferences
His care included periods in hospital, including spending nine days in an adult, in-patient psychiatric unit at University Hospital Kerry. He was 13 years old.
Ricky's care also involved treatment with a variety of psychotropic medications. These are drugs that alter mood, emotions and behaviour.
At one stage, Ricky was on six of these drugs simultaneously.
He was on the anti-psychotic drug Risperidone for more than five years.
The Health Products Regulatory Authority indicates that use of Risperidone in children and adolescents should be for short-term treatment of up to six weeks.
The Maskey report, which examined prescribing practices in the CAMHS service in Kerry, says there is "some justification for emergency use, when the situation is dangerous... but this should be limited and clearly explained".
Ricky was prescribed the same dose of Risperidone 42 times over five years, up to November, 2015.
In March 2010, a consultant psychiatrist from outside Kerry, who had seen Ricky, wrote to North Kerry CAMHS raising concern and recommending that his prescription for Risperidone be gradually reduced and ultimately should be discontinued. This did not happen.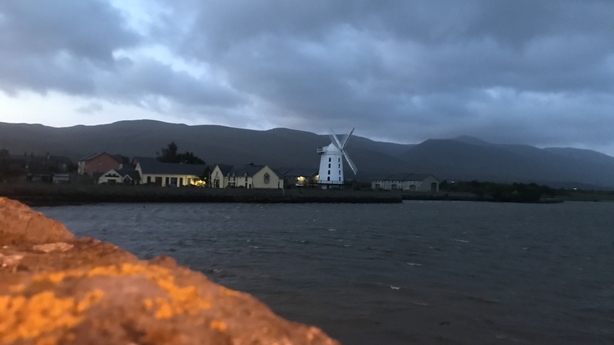 "I was failed by the CAMHS service in North Kerry because of the level of prescription," Ricky told RTÉ News. "I lost out on a good eight years of my life where I couldn't enjoy going out to teenage discos, youth clubs. I couldn't see my friends. I never got to experience a debs. I fell asleep in my Leaving Cert exam. The weight gain I put on was severe; it was profound."
To this day, Ricky cannot understand why he was on such a cocktail of drugs. He feels it has robbed him of eight years of his life.
"I didn't feel like I was cared for. My voice was never listened to. I have a voice now, and by God I'm going to use it."
Ricky believes there should be a full review of the CAMHS service in North Kerry, as there was in South Kerry.
In response to queries from RTÉ News about Ricky's case, the HSE said in a statement it is aware of the concerns Ricky has raised and is in direct contact with him.
"A random audit of files at North Kerry CAMHS - which we commissioned - is nearing completion. While this audit is underway, we cannot make any further comment at this time or pre-judge the contents of the audit report," the statement said.
The South Kerry CAMHS review was conducted by Consultant Child and Adolescent Psychologist, Dr Sean Maskey. It was published just over a year ago and found that of 1,300 children who attended the South Kerry CAMHS service, 46 suffered significant harm and 227 had been exposed to the risk of significant harm.
Twice last year, Ricky wrote to the HSE asking for his file to be reviewed.
He received a response four days before Christmas.
Cork Kerry Community Healthcare Chief Officer Michael Fitzgerald apologised to Ricky for the delay in conducting a clinical review of his file, and said it would be done as soon as possible this year.
"I understand your desire and reasoning to request an independent clinical review of your file," Mr Fitzgerald said.
Keith Rolls represents around 300 individuals and families. Many of them feel that they, too, have been failed by the CAMHS service, in Kerry and nationally. More than 100 have already received apologies from the HSE for published failings in the CAMHS service in South Kerry, while some have received apologies for failings in the CAMHS service in North Kerry.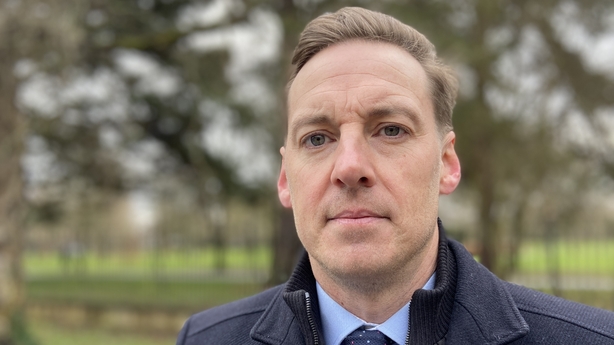 Keith Rolls believes a more in-depth review of the CAMHS service in Kerry - north and south - as well as a full, detailed review of CAMHS services nationwide, has to be undertaken.
"It's essential that the HSE undertake a comprehensive, 15-year review of files in both North Kerry and South Kerry," Keith Rolls told RTÉ News.
"It's clear from our instructions that the well-documented deficits in care do not only exist in current files. Unfortunately, former CAMHS patients, who are no longer in the service, have also been subjected to inappropriate care.
"To ensure a comprehensive assessment is completed, the HSE must consider reviewing the files of patients who are no longer in the service."
In its statement, the HSE reminded the public in Kerry that if any individual under the care of CAMHS has concerns about their treatment or care plan, they can discuss these with their current team, or by contacting the South Kerry CAMHS Information Line on 1800 742 800, from Monday to Friday, 9am-5pm.
The HSE said significant work is continuing within Kerry CAMHS to offer the best possible service to young people in Kerry.
It said many changes have been implemented across Kerry CAMHS since the publication of the Maskey report in January, 2022.
"We accepted Dr Sean Maskey's comprehensive report in full, and we are working to implement all 35 of his wide-ranging recommendations, in the best interest of young people using CAMHS," the HSE said.
"Work is well advanced on implementing all of the recommendations, with a local implementation group ensuring the recommendations are acted on locally. Fifteen of the recommendations are already completed, and substantial work is underway on the others."
For his part, Ricky says he is happier now than he has been for several years.
He is constantly reducing the amount of medication he is on and plans to be medication-free later this year.
In a letter to the HSE in December, he promised that he will fight for justice not just for himself, but for everyone who has been harmed by failings in the CAMHS service.
*Ricky is a pseudonym to protect his identity.