Excess deaths in Ireland from March to June were "substantially" less than the officially reported Covid-19 figures, analysis from the Health Information and Quality Authority has found.
HIQA says this could be due to the inclusion within official figures of people who were infected with coronavirus but whose cause of death may have been predominantly due to other factors.
Excess deaths refers to the number of deaths over and above what would normally be expected for that time of year.
The analysis assessed the number of deaths that occurred in Ireland from 11 March to 16 June relative to the expected number of deaths, using data from the death notices website RIP.ie.
It found that while there were 1,200 more deaths during that period, this is less than the 1,709 people recorded as having died from coronavirus during those months.
HIQA's Chief Scientist, Dr Conor Teljeur, said: "Based on an analysis of the death notices reported on RIP.ie since 2010, there is clear evidence of excess deaths occurring since the first reported death due to Covid-19 in Ireland.
"There were about 1,100 to 1,200 more deaths than we would expect based on historical patterns; a 13% increase between 11 March to 16 June. However, the number of excess deaths is substantially less than the reported 1,709 Covid-19-related deaths over the same period."
HIQA found that the officially-reported Covid-19 deaths likely overestimates the true burden of excess deaths caused by the virus.
It says this could be due to the inclusion within official figures of people who were infected with coronavirus at the time of death, whose cause of death may have been predominantly due to other factors.
---
Read more:
Covid-19: Two more deaths, nine additional cases
Gardaí will inspect pubs for Covid-19 compliance
WHO's Covid-19 envoy urges caution over travel
---
"Excess deaths peaked by 33% over a six-week period from 25 March 2020 to 5 May 2020," Dr Teljeur said.
"During this period, there was an increase of 1,200 deaths from expected figures, with 1,332 Covid-19-related deaths officially reported."
Dr Teljeur said that in the last four weeks of the analysis, they saw a reversal of that trend, with fewer deaths than expected.
However, he also said that changes to healthcare delivery - like suspending elective activity in public acute hospitals - might have a lasting impact on health outcomes that could take years to be seen.
Speaking on RTÉ's News at One, Dr Teljeur said the excess death figures do not "fully state the burden of Covid-19" on the death rate in Ireland during this period.
He said the official figure of 1,700 deaths as a result of the virus is correct and while it may be a slight overestimate it is nonetheless an accurate estimate.
He said some of those who died were frail and close to the end of life or others had pre-existing conditions made more severe, and in some of these cases their deaths may have been accelerated as a result of contracting Covid-19.
However, he said, the reality is that those people did die as a result of contracting the virus.
He said: "They are parents, they are siblings and friends" and are all valued members of the community and measuring the impact of Covd-19 "has to capture that loss".
He explained that HIQA's figures measure excess mortality which contrasts the number of deaths observed with the numbers expected, a measure, he said, which "has a limitation".
He said the data is valuable as it gives a very immediate picture of what is happening in terms of mortality.
He said that relative to 23 countries in the EU which supply official death data, Ireland is mid-table, but excess mortality is closer to the lower mortality countries than to the higher mortality countries.
He said this suggests all control methods put in place to minimise the impact of the pandemic have been quite successful.
Dr Teljeur said that as long as people continue to adhere to methods of handwashing, hygiene and social distancing we can continue to suppress the disease.
---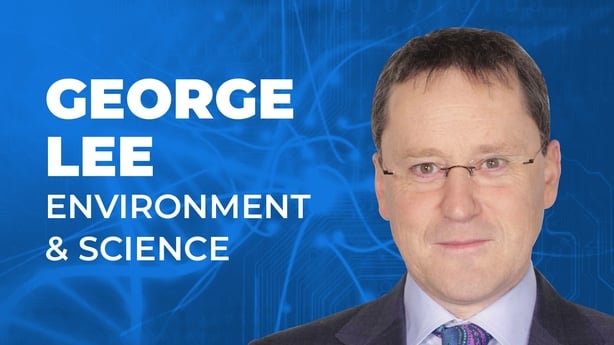 The results from the HIQA analysis published today of excess mortality during the Covid-19 pandemic produced what will appear to many people to be a surprising result.
Effectively, it concludes that we have overestimated the death toll directly attributed to Covid-19 by 637 people.
When one considers that the total deaths attributable to the virus during the period of the HIQA analysis was 1,709, it's an overestimation of quite a very large amount.
The implication then is that the official daily figure which was 1,709 may overstate the actual excess deaths due to Covid-19 by 59.4%.
There are a few reasons why that surprising outcome may have occurred.
The first is that since the middle of April, Ireland is one of the very few countries in Europe that has included suspected or probable Covid-19 deaths in our overall totals alongside deaths confirmed to have been caused by Covid-19.
Perhaps many of those probable and suspected cases may not have the virus in the first place.
A second, which is referred to in the report is that - since we know that the vast majority of those who have died from Covid-19 also suffered from a range of serious underlying conditions, including heart disease and cancer - it may be that the actual cause of death in some such cases was the underlying condition rather than the coronavirus itself.
---
Schools and foreign travel being discussed
The Cabinet sub-committee on Covid-19 is meeting today to discuss issues including the reopening of schools and restrictions on foreign travel.
Decisions on these two issues are not expected until a full Cabinet meeting next week.
The membership of the committee changed following the election of a new Government and it now includes: Taoiseach Micheál Martin; Tánaiste Leo Varadkar; Minister for Health Stephen Donnelly; Minister for Climate Action Eamon Ryan; Minister for Media, Tourism, Arts and Culture, Catherine Martin; Minister for Finance Paschal Donohoe and Minister for Social Protection Heather Humphreys.
Additional reporting Fergal Bowers