The World Health Organization's Special Envoy on Covid-19 said if people are in doubt about travelling abroad then they should not go.
Dr David Nabarro said it is better to be cautious than be exposed to a threat as the consequences "are just so terrible if things go wrong".
Speaking on RTÉ's Today with Sarah McInerney, Dr Nabarro said the issue of travel is challenging.
"What you don't want to do is go somewhere and get sick and be in a healthcare system you don't know."
He said understanding the level of disease and the performance of the response mechanisms is really important and people should not get too alarmed over the fact that there is disagreement over travel at the moment.
He said while airlines want to restart as they are losing money, people need to be sure they are not exposing themselves to an extra threat.
"It will take time but we want to check the risk experience [where you are going to] is the same as the risk [of] where you are coming from."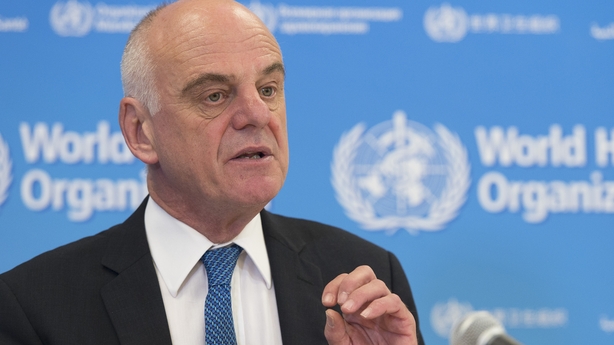 He urged people to continue to take the virus seriously and not let it get the upper hand.
He said the most effective way to get life to return to some normality is to be able to defend against it and be in a "constant state of defence".
"All of this is doable...things will go wrong if we get complacent," he said.
Dr Nabarro extended his best wishes to Chief Medical Officer Dr Holohan, following his announcement yesterday that he is stepping aside from the role to care for his wife and children.
"I just want to give massive shout out and thank him for his service, which is extraordinary."
Meanwhile, the Cabinet sub-committee on Covid-19 is to discuss a range of issues, including the re-opening of schools and restrictions on foreign travel.
Decisions on them are not expected until a full Cabinet meeting next week.
Return to public worship working well - Archbishop
The Catholic Archbishop of Dublin said the return to church services has been working well since they resumed this week but it is still early days with people being cautious.
Speaking on RTÉ'S Today with Sarah McInerney, Archbishop Diarmuid Martin said a huge effort is being made with investment being put in to churches to prepare them for people coming in and being able to ensure social distancing.
He said the numbers have been small so far during the week, but it will be sad when it comes to Sunday and when larger numbers come, they will have to be turned away.
"At the moment we are doing what should be done in other places. If the number exceeds 50 you simply close the doors and say sorry we can't have any more than numbers allowed."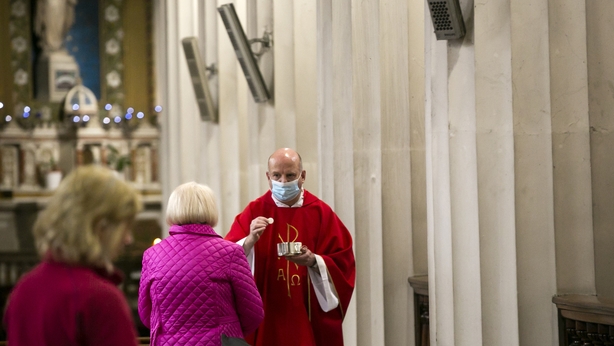 He said the situation facing churches is very different to what is going on in pubs and restaurants with very little interaction.
He said the only movement of people during a mass is at communion and the priest would wear a face mask.
"Social distancing is a social pillar in the fight against the virus. It is a big responsibility of the church not to let abuses take place."
He raised the issue of what might happen at funerals when large numbers might come to a church and that it may "be hard to police".
He added that the day of the big Confirmation ceremony is over and each church would have to have multiple confirmations going forward.