A report into maternity services at Portiuncula University Hospital has criticised the hospital for poor communication among maternity staff and a lack of skills and training to deal with emergency cases.
The report was commissioned in January 2015 to examine the care of 18 babies at the hospital in Galway.
It found that there was a general lack of skills and training among front line staff.
The report said that "care when things were progressing normally appeared to be of a high standard but the response to a deteriorating situation was often slow and deficient".
Particular concerns are the lack of skills in the assessment of CTGs and the lack of access to quality ultrasound scanning and training.
The report also said that there were nine cases of major management errors which would have probably made a difference to the outcome of the case.
There was a lack of obstetric consultant supervision in the labour ward, according to the report.
It said that consultants appeared to wait to be called and did not take ownership of the clinical care being given and this resulted in an inappropriate handover of care.
A number of families at the centre of the long-awaited review have previously criticised the delay in the report being published.
The story has previously featured in reports by RTÉ Investigates.
The lawyer for Warren and Lorraine Reilly, to whom Portiuncula Hospital has apologised for the failings in the care of their two children who died in the hospital's care has described the report as shocking but not surprising.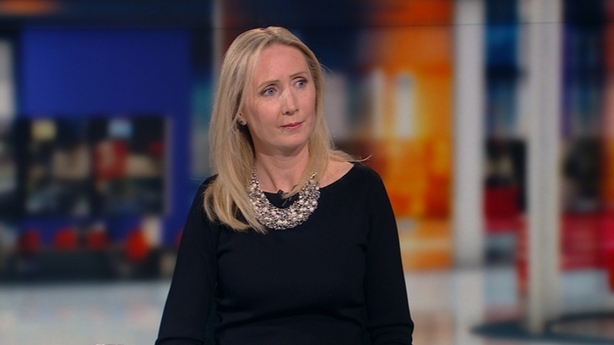 Speaking on RTÉ's Six One, Rachel Liston said that, more or less, identical issues were identified in a report into Portlaoise Hospital in 2014 and the hope is that the recommendations will now be implemented.
She said that one of the issues in the case of the death of her client's second baby in 2011 was that the hospital had conducted a full review but the family had not been informed about it until last year.
Ms Liston, who is head of the medical negligence department of the legal firm Orpen Franks, said that it has emerged that the hospital had sought legal advice on whether that report should be released to the family and were told that there was no requirement to do so.
She said that open disclosure is a huge issue and this has been referred to in a commentary that has been given on top of the report released to her clients today.
Ms Liston said that there is a serious issue over the lack of training of hospital staff to correctly monitor a baby's heartbeat and this has been raised in these reports.
She said it appears that staff are not able to identify when there is a problem and when a baby is in distress and are not notifying more senior staff.
A damning report into maternity services at Portiuncula University Hospital in Ballinasloe, Co Galway has found a general lack of skills and training to deal with emergency cases. | https://t.co/xYILysZQtI pic.twitter.com/KRXMMTJRzC

— RTÉ News (@rtenews) May 3, 2018