The minister who is responsibile for time has an open mind on proposals to end the bi-annual change between summertime and wintertime, according to the Department of Justice.
The changes could become a thing of the past from next year under proposals announced by European Commission President Jean-Claude Juncker.
At present citizens in all 28 EU countries move their clocks an hour forward on the last Sunday in March and switch back to wintertime on the final Sunday in October. 
Under the proposals announced by Mr Juncker in his State of the Union Address today, the last mandatory change to summertime would take place on Sunday 31 March 2019.
After this, individual member states who wish to permanently switch back to wintertime could make one final clock change at the end of October next year. This decision would be made by April 2019.
"Clock-changing must stop," Mr Juncker said in his statement.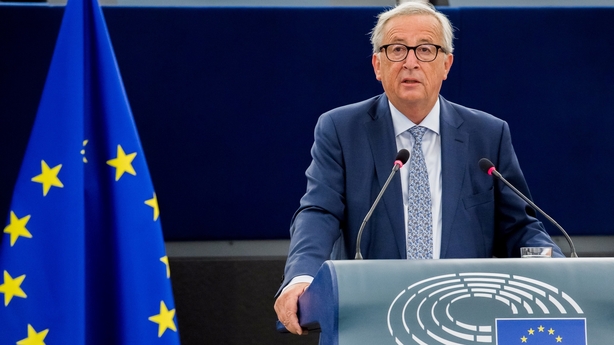 The European Commission has said it will encourage consultation between neighbouring counties to ensure a co-ordinated approach between member states.
They say that in a recent survey, 84% of the 4.6 million respondents were in favour of ending the seasonal clock changes.
The survey received more responses than any other public consultation organised by the European Commission.
It was carried out after members of the European Parliament backed a motion calling for an assessment on the issue.
The Commission proposals must now go to the European Parliament and the Council for their agreement.
A spokesperson for the Department of Justice has said they "will study the commission proposals in consultation with relevant departments and other stakeholders and make a recommendation to Minister Charlie Flanagan."
They added that Mr Flanagan has an open mind on the issue.
The proposals have been welcomed by two Fine Gael MEPS, Deirdre Clune and Sean Kelly.
In a statement, Ms Clune said: "According to a recent public consultation 88% of Irish people voted to stop changing the clocks and almost 80% said they have a negative overall experience with the clock changes each year."
Mr Kelly, who is a member of the European Parliament Working Group on the bi-annual Clock Change, said he was pleased Mr Juncker's proposals bring the end date for clock changes forward from 2021 to next year.
Mr Kelly said the Austrian Presidency of the European Union have "signalled a willingness to move quickly on this issue too, and will raise it at the next Council meeting later in the month."
"This will bring important benefits to EU citizens," he said.
"In the consultation, citizens attributed negative health impacts, road accidents and increased energy use, and so this change will bring important benefits in this regard."
Clock changing was established at the start of the last century to save energy during times of war.
It was broadly ended before being re-introduced during the oil crisis of the 1970s.