General Election 2020 has seen 36 female TDs elected; one more than in the previous Dáil.
Only one female deputy was elected among the five Cork constituencies, while none were elected in Limerick and Tipperary.
Sinn Féin is the party with the biggest female representation, with thirteen women elected to the Dáil.
Fine Gael has six female deputies, followed by Fianna Fáil with five. Four female Social Democrat candidates were elected, along with two Green TDs.
Solidarity People Before Profit and Independents 4 Change returned one woman each, while the electorate voted for four female Independents.
A number of female TDs lost their seats in this election, including outgoing Ministers Katherine Zappone, Regina Doherty and Mary Mitchell O'Connor.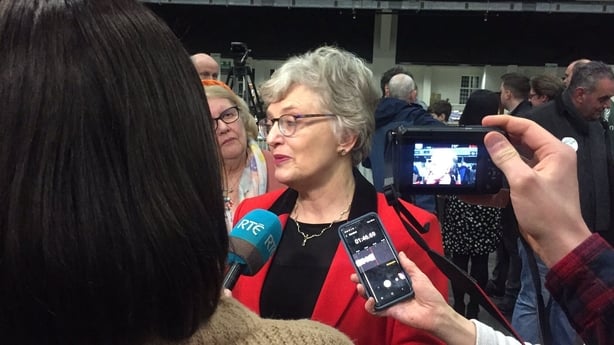 Other high profile causalities include Fine Gael's Kate O Connell and Marcella Corcoran Kennedy, Fianna Fáil's Brexit spokesperson Lisa Chambers, Fiona O'Loughlin and Margaret Murphy O'Mahony, and Ruth Coppinger of Solidarity-People Before Profit.
The Labour Party's Joan Burton and Jan O'Sullivan also lost seats they had held for over 20 years.
"When there is a swing against parties, women disproportionately tend to be impacted", said Claire McGing, who specialises in Gender Politics in Maynooth University.
"We saw it with the Labour Party in 1997, in 2002 with Fine Gael and their meltdown, and Fianna Fáil in 2011".
She said Fianna Fáil's success rate for male candidates in this election was 55% and 19% for female candidates.
Fine Gael's success rate was 51% for men and 24% for women.
The 33nd Dáil will have some new faces, including Sinn Féin's Mairéad Farrell, Sorca Clarke, Patricia Ryan and Rose Conway-Walsh.
Jennifer Carroll MacNeill was newly elected for Fine Gael, as was Holly Cairns for the Social Democrats in Cork South-West, and Fianna's Fáil's Norma Foley in Kerry.